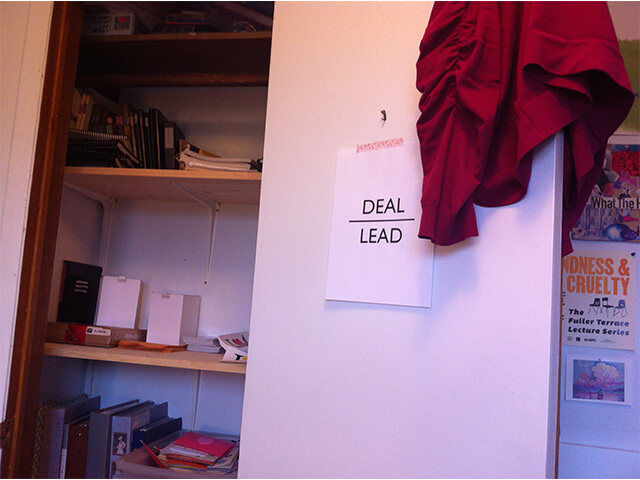 It's past the middle of the year now and I'm ready to ditch my first four simple goals and call them done. And, I'm ready to make four new goals!
First, an catch-up and an update:
Catch-up: This is the post from the beginning of this year where I talked about why I was picking four goals, why I was picking "one little word," and what those goals and word(s) would be. This is the post where I talked about how the goal of "moving more" was going, and this is the post where I talked about how the goal of "figuring out the next step" was going.
Update:
On "Deal/Lead": I haven't done much with this, except "have" it. (How do you "have" a word, anyway?) Meaning, it's printed out on a piece of paper and taped somewhere in my office, and I look at it every now and again. I haven't journaled with it, or scrapbooked with it, or otherwise illustrated and explored it. Just thought about it a bit.
On "Use My Sketchbook More": I did this, but not in a huge way. Maybe one day I'll write a post about sketchbooks and the value of them, but not today. This goal was a good reminder to me to open the sketchbook, take out a pencil, and draw and write out ideas, something that always, always helps my creative process, but which I overlook a lot, thinking, "That will be too hard!" Which is ridiculous. Because it's not hard at all, it just takes making it a habit.
On "Plant A Garden": This is coming along! Check out these Instagram posts of mine to see: manure pile, garden books, and lupins with a bumblebee. There will be more pictures real soon, too. It's coming along more slowly than I would have liked, mainly because there are other things on my plate than just gardening, but it is coming along. That's the main thing. I'm hoping this week that myself and Adam's dad will build a big box for growing veggies, and I can transfer that manure pile and some seedlings into it.
On "Move Every Day": See this post. It's all still true, more or less. I'm tracking my movement by making a crayon mark on a calendar tacked to my wall (see here for a recent shot), and getting movement in when I can. Nothing earth-shaking or totally life-changing, but enough that I feel good about it.
On "Figure Out The Next Step": Done! Check plus. I have a job that starts on August 4th and goes for one year. Other than that, I'm sort of always refining what the next few months of my life will hold (as much as that's under my control, haha) and thinking about what I want to be doing with my time, cutting out the stuff that no longer suits, and going after the stuff I want to be doing. More about that whole process in another post, perhaps.
Now for the fun part! Picking four new goals.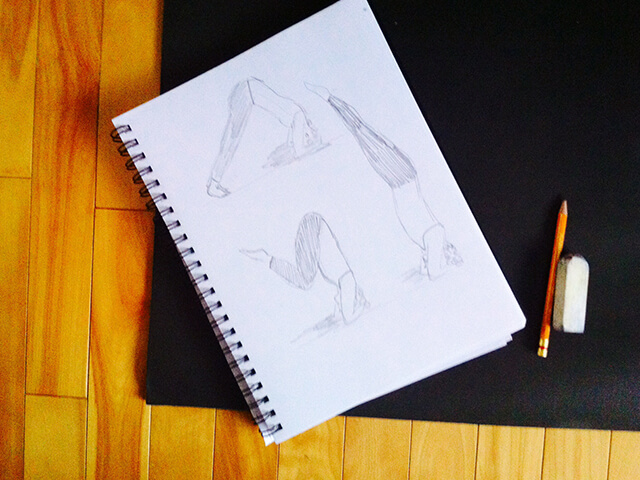 1 // Do a headstand.
I have no idea how long it's going to take me to accomplish this. I just know that it looks really cool and that I want to push my body further with my yoga practice. I'm using this video for direction, and so far I can get into the first position (downward dog with forearms and hands braced, and head in my hands.) I'm going to do this every morning, going as far as I can each time.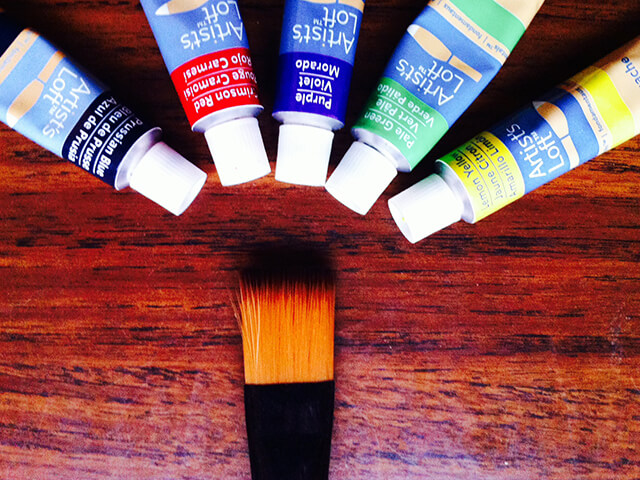 2 // Make some paintings.
Mainly because I told two people that I would give them paintings in trade for things. But also, again, because it just sounds really fun to me right now, and I'm also excited to push myself into a new spot creatively.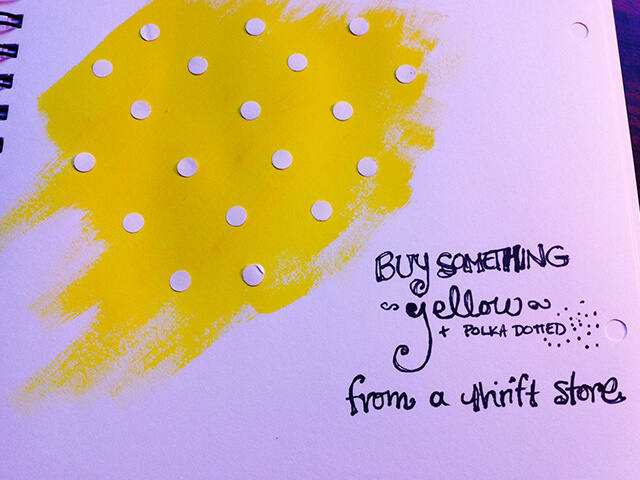 3 // Buy something yellow + polka-dotted from a thrift store.
This one is because I'm itching for more fun colours and patterns in my wardrobe, and also because I want to push myself to spend some time thrift-shopping. When it comes to buying clothing, I get lazy and tired of shopping really fast, so when I need new clothes I go buy them full-price for the simple reason that it's easy. But it's also the most expensive option, and least environmentally-friendly. I figure doing it scavenger-hunt style will be a fun way to get me digging in the racks and bins of thrift stores.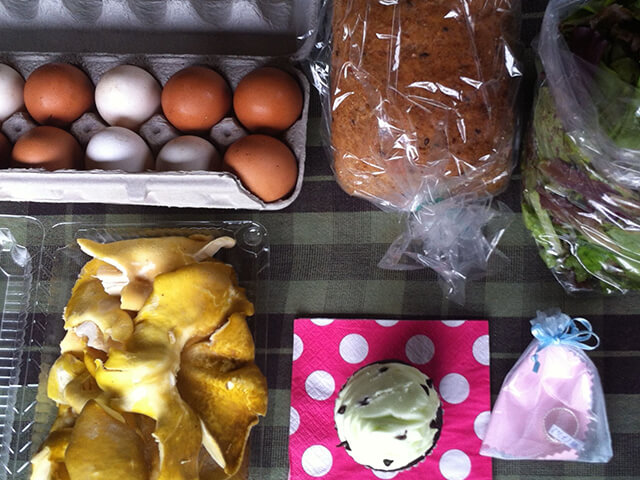 4 // Eat more local.
This one is a constant toughie for me. But at the same time it's not hard at all — I love markets, and I know a fair bit about them and where to find them. What is hard, then, I guess, is making the time, shifting my habits, and doing that extra bit of work to incorporate what's in season into what I cook. It's also a bit harder because there are a lot of different foods my partner doesn't like to eat. He's a super-entrenched creature of habit, and his habit is "meat-and-potatoes" and what he thinks of as "the proper way". Like, he thinks it's crazy to serve garlic bread with soup. For him, garlic bread goes with Italian food, and Italian food only. So for a while I kind of just went with the flow (his flow) and didn't go to markets as much, because I didn't want the food I'd buy there to go to waste. (Big bags of lettuce, mushrooms that only I will eat, etc.) But I'm venturing back into those waters, going to markets, pushing myself a little bit more each time. Eating local food and putting my dollars where my values are is, deep-down, really important to me, I've realized, and too important to let Adam's habits become my excuse for not doing it.
Alrighty, that's it! Have a great Monday.