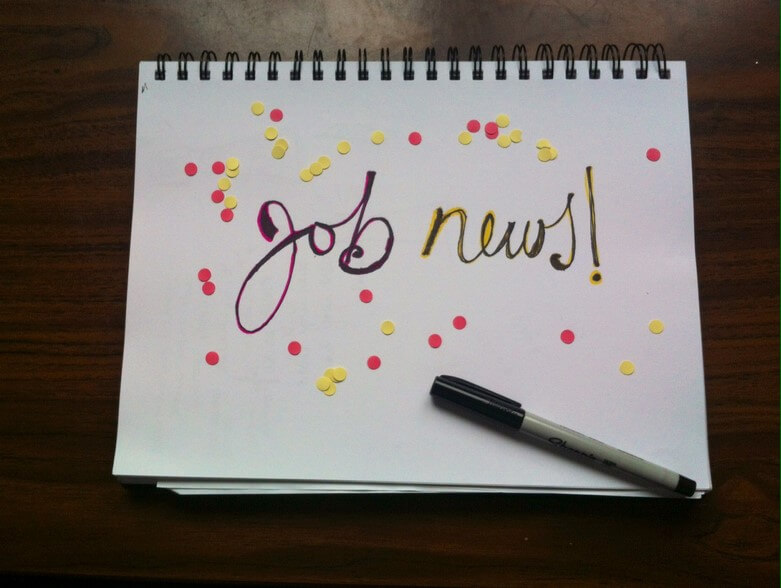 So I can finally! tell you all! about this new job!
Can you tell I'm excited? Yeah. Just a little bit. I'll lay off the exclamation points from here on out, I promise. Especially since I think I used my quota all up in that first sentence.
Anyway, here goes: I'm going to be a Youth Intern for one year (a paid position!), hosted at the Horizon Achievement Centre in Sydney.
The details: While I'll be hosted at Horizon, I'll actually be an employee of the Coastal Business CBDC — the letters stand for "Community Business Development Corporation" — as part of their Youth Internship program.
This program places recent graduates (like me!) in jobs at about ten different non-profits around the island, and I applied not knowing which of the ten positions I might get, if any. After the interview with Coastal Business, I was offered a position with a place called the Horizon Achievement Centre (more about them in a minute). The position is actually doing more IT work than I was trained to do in my Graphic Design program, but I was the candidate with the skills closest to those required, and I also am really passionate about the work and can't wait to learn more skills on the job.
The "Youth Intern" position is a one-year paid placement, and you can read more about the program on Coastal Business's website, here.
So now about the place I'll be working. Horizon Achievement Centre is a vocational training and employment service centre, located in Sydney, for adults with mental disabilities or those facing multiple barriers to employment, residing within the Cape Breton Regional Municipality. (That's all pretty much taken right from their website, but it's well worded and true, so I'm leaving it as is.)
The Centre offers banquets, catering, baking, mail and printing services, assembly and promotions, to the general public, as well as provide job placements to their clients in two coffee shops. The Centre currently serves 134 adults but has a waiting list of 50+, and has recently started a campaign called "Beyond the Horizon" to raise money for a new building. (Read the Cape Breton Post article about that here.)
So what I'll be doing there: the Centre, which has been in operation since 1984, created a database to keep track of all the information about their clients — things like what tasks the clients have accomplished, what choices they're given, health information in case of an emergency, and a lot more. This database is really advanced for the sector, and other Centres around the Maritimes are interested in using it. What I'll mainly be doing is working with someone at the IT department of CBU to turn the database into an app that can be easily used and shared with the other Centres. (And learning a whole heck of a lot in the process!) Other than my IT skills, I'm confident that my design skill set, as well as my community work and fundraising experience, will all find uses in the day-to-day operations of the Centre.
I visited the Centre last week and really enjoyed myself! I got to meet some of my new co-workers, and some of the clients who work there too. I had a long chat with Carol Pendergast, the Executive Director, about the Centre's history and about the database I'll be working with, and then Amanda Burt, one of the Coordinators, gave me a tour of the whole facility. It is a really busy, positive and inspiring place, and I'm so looking forward to working there, starting in August! You can see photos of the operations, clients and staff on the Facebook page for the Centre, here.
So I guess I can check one of my "four simple goals" off the list, lol. Anyway, I can't wait to start, and to share the experience with you all!
Have a great Friday! And Happy Independence Day to all my American readers. And to everyone on the East Coast, stay dry and safe while Arthur rolls over us.