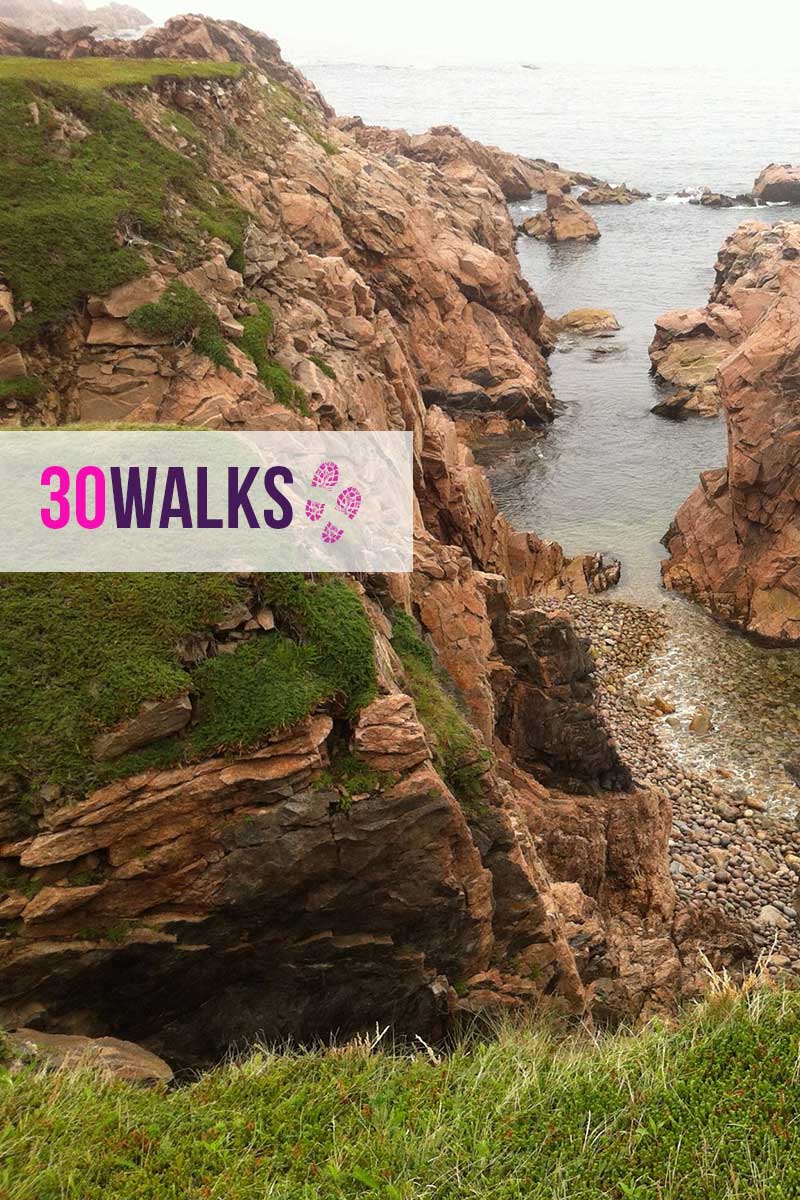 Last week I drove down to Ingonish and Neil's Harbour. I stopped in Ingonish at Salty Rose's and then in Neil's Harbour to visit a friend who is in the nursing home there. Those were the main reasons for my travel Down North, but since I was close to it already I decided to carry on towards White Point and go for a walk.
Background: I turned 30 this year. On my birthday, in April, I decided to start a new documentation/adventure project, called 30walks. You can read the first post about it here, and read the other walks here: Johnson Lake.
This is walk #: 2.
This walk is at: White Point, at the top of the island. Directions to get there can be found at this link. More pictures (including the trail without fog) are here at Moosebait.com.
Easyness to find: pretty easy.
Easyness to walk: pretty easy. A few uphills, but the track is wide and relatively smooth.
Other notes: There is something powerful to driving down North, for me. It's part of the same island I live on, but it definitely feels like — and is! — a whole different place. It's wilder, rockier, with fewer people, but the communities there are almost as beautiful to me as the landscape they're settled into and perched on.
When I got to the end of the point, I sat and just looked out for a while. I looked out, around, down. I looked at the shore, and at the waves coming in, and out, and in again. I looked at the swallows flickering through the air, swooping up and around one another. I looked at the fog soaking the air and wrapping the rocks.
I had just visited a friend who can't speak or move very much, who had an aneurysm several years ago and is still suffering the effects. During the visit, we looked each other in the eye a bunch, and I talked to him, laughing and telling stories. He was definitely there, holding my eye contact. It was overall a really good visit — especially since I hadn't been down to see him since he was moved from Baddeck to Neil's Harbour — but I always come away from that sort of visit with a need to just sit and look out at the water. Thank goodness White Point was there.