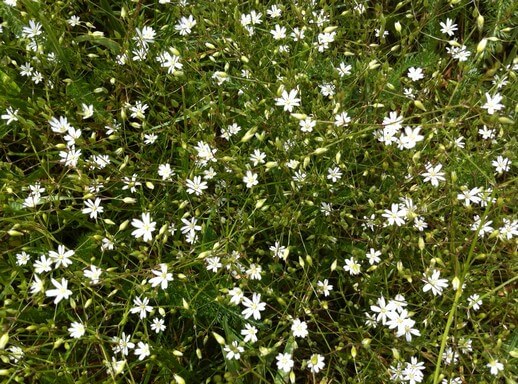 Yesterday I spent the morning doing some cleaning in the house. (And, some thinking about cleaning, it's frustrations and the joy of having it done, too. Mulling stuff for a post down the road.)
Then it was time to get outside. The day had gotten warm. I put on a bathing suit and a sundress, and headed out. I had to go to Sydney Mines to Princess Printing, to pick up an order for a client (birthday cards I had designed), and then I wanted to check and see if Rendall's was selling strawberries at the stand in Bras d'Or yet.
So from there I was close to Point Aconi/Battleman's Beach, so I headed there, munching strawberries as I drove, and throwing the leafy tops out the window.
But it was too cold to swim! Even the little kids at the beach were only going in so far. I strolled along the edge for a while, and refreshed my ankles. I took pictures of rocks: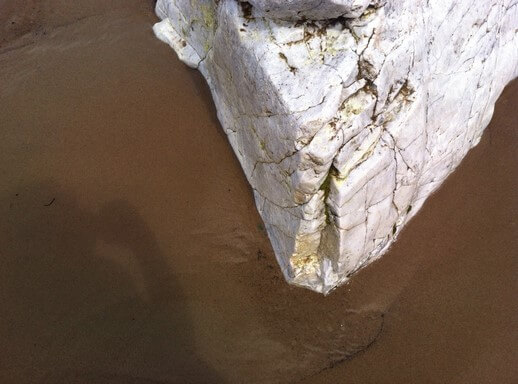 And as I was leaving? I spotted one of my bumper stickers! I don't know whose car this is, which makes a first for me (seeing it on a car where I don't know the owner).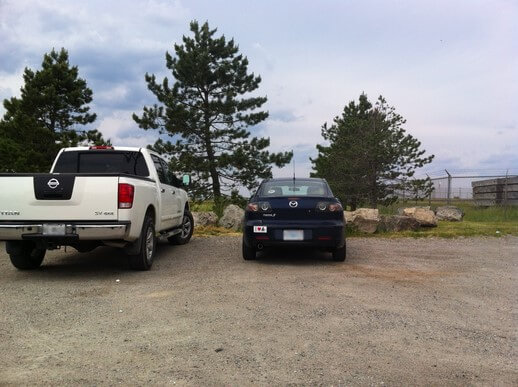 Here is the post I wrote when I was doing my 10 Beaches/2012, and visited Point Aconi beach.
Have a lovely Tuesday!