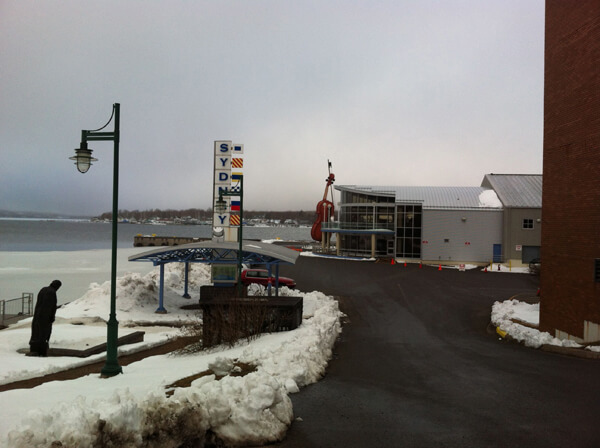 So as I've said, NSCC (the school I attend) graciously paid for myself and my fellow Graphic Design students to attend a conference last week.
Brilliant move on their part. As it was for anyone who attended the conference, really: a smart choice to make.
The brainchild of Lori Burke and Carol Beaton, of the Cape Breton Centre for Craft and Design, the "Growing the Creative Economy" conference was designed to bring together people from throughout the creative sector, which includes artists, businesspeople, educators and bureaucrats, as well as students and young people. Then, once all these folks were in one room together, the conference organizers had speakers from all across North America there to present their stories of how they overcame adversity and enlivened downtrodden communities, through the arts.
These stories couldn't help but be inspiring. After all, kids addicted to drugs, and storefronts boarded up with "For Rent" signs? Like they have in Pittsburgh, and Seattle, and Halifax? Well, we got those things too. And here in Cape Breton, a lot of us students, educators, artists, businesspeople and bureaucrats, we're all trying in our own ways to help alleviate struggle, and to celebrate art, and use it to affirm life. (And we'd like to boost the economy in the process.) So to come together at this conference was an enormous validation that we're on the right track.
Here are some of the neat things I heard people say, the things I saw, and the neat ideas I think everyone on this island ought to know about. (I know I've left things out. That's inevitable; my notebook is full of stuff written down and it would take more time than I have available to note it all.)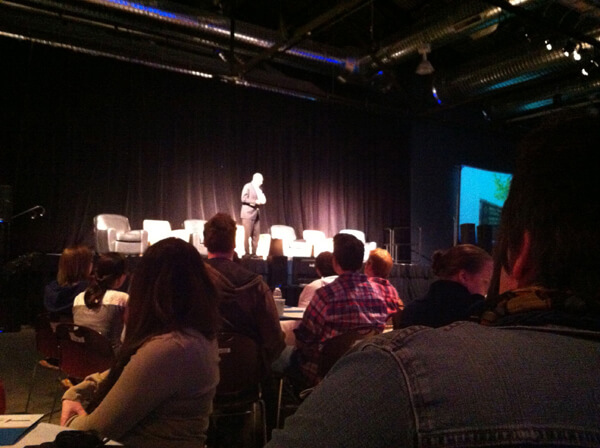 Bill Strickland. Wow. Just, wow. This is a man who started a foundation to help at-risk youth in Pittsburgh, and who is now helping to start similar centres in cities across the US. He's humble and plain-spoken. He told us the same story as he tells in his TED-talks video, minus the piano player accompaniment.
"This didn't start off fancy. You don't need a big building, you can start in someone's garage."
"People are born assets, not liabilities. It's all in the way you treat people that determines behaviour. If you treat them like prisoners, they're going to behave like prisoners."
"Water is a very important element in curing cancer of the spirit."
When asked by a member of the audience if a centre like the Manchester Bidwell Corporation would be feasible in Cape Breton, this is what Bill said:
"First of all, come to Pittsburgh. You're welcome any time, and I mean that. Second, get the rich people on board. I have a nose for money, I know when I'm around it, and there is money here. And third, cooperate with each other. Nonprofits… we need more of you, not less. Remember that the rising tide raises all ships. Don't worry about someone else's grant."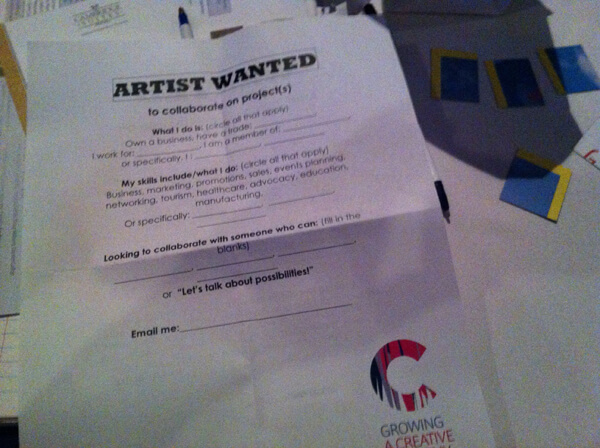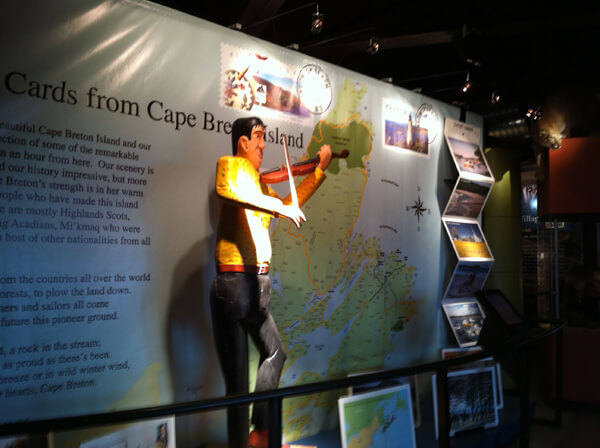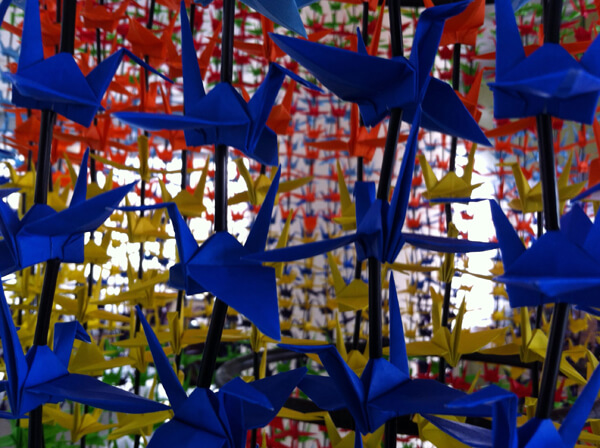 Matthew Richter of Storefronts Seattle:
"We're faking the recovery until the real recovery shows up."
Rose Zack of Nocturne Halifax:
"Relationships build one meeting at a time."
"People really liked the unique experience of being in the Public Gardens at night, and then seeing these installations, too."
Darren Gallup of Marcato Festival: "Side projects and spinoffs grow and surprise you. And can become the main thing."
Kyle Mischiek performed his song, "We are an Island Remix". (Video on YouTube.) The kid's got energy, wow!!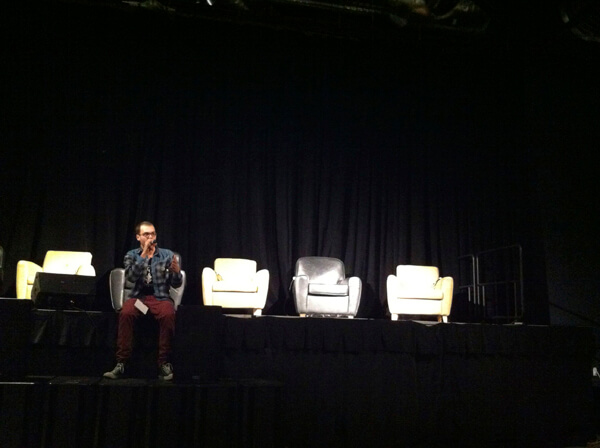 Gavin Sheppard (above, sitting on the stage, answering questions) of the Remix Project:
"The world can feel frustrating. We don't know what's coming. But we have to be creative to go wherever we're going."
"As an 80's baby I'm a hybrid. I remember using rotary phones. I think I need to be a bridge between the analog world and the digital world."
"We need safe spaces, free of distraction, to create art. That means that there are no distractions about finding nutrition, safety, shelter."
"A lot of our young people are dealing with intense trauma, quietly."
"Our life experiences become momentum, energy, that propels our art."
"I use a passion-based approach, which means connecting with young people on the things they are passionate about, not the things we think they should be passionate about."
"I truly believe the community is all we've got."
On failure: "It's important to talk about the insane pressure we put on ourselves to be perfect."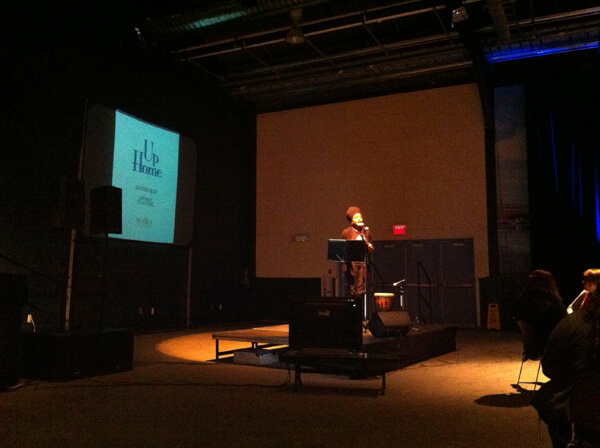 And Shauntay Grant performed some of her spoken-word poems, too.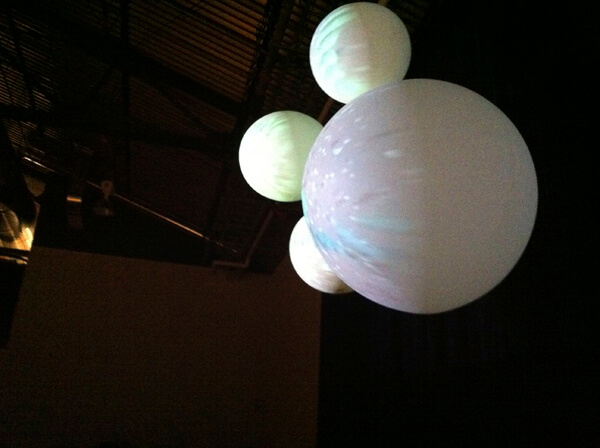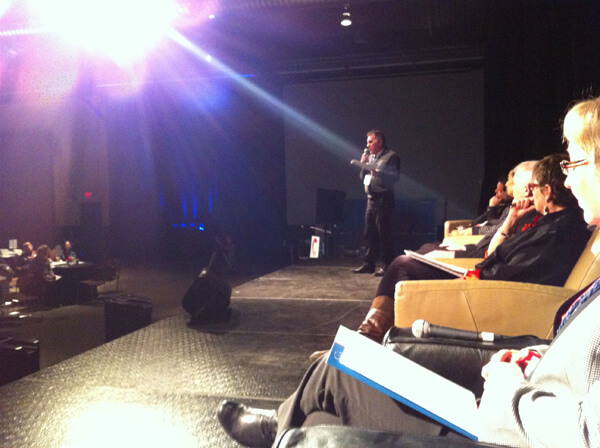 I was honoured to be part of a panel discussion, following all this talent, about education and the arts. They asked me to provide "the youth perspective." Talk about tough! To represent all the beautiful, brilliant young people who are creative on this island… that's a super tall order, and I wanted to do it right, not just pay lip service.
In the weeks beforehand, I made notes and jotted ideas down, but it wasn't until midnight, the night before, that I sat down at my desk and wrote my true feelings down. I was nervous to read it aloud the next day, because it felt so raw and personal, but then after Gavin, Kyle and Shauntay had been brave enough to be raw, personal, and true in front of the same crowd, I felt it would be OK.
Here is what I said:
"There are hardships, it's true. We've got challenges. Setbacks. Obstacles. Poverty, distance, depression and boarded-up buildings. Drugs.
But we also have colour, shape, texture. Technology to tap, swipe, share so easily. Love for one another. The ocean. Rivers, forests and fields.
We've got a heritage that we can lean on, if we forget how to be, together. A history, that left artifacts behind, that we can learn about.
What we, the young people, need is
Passionate mentors
For every individual, every person in this sector, in this room, to keep hope, and keep working.
We need to relax a bit too and learn to enjoy the moment.
We need to fail sometimes.
We need to have two or three jobs at once just to see what that's like. To serve lattes.
We need to party like it's 1999
And we need to sit alone and still by the ocean.
What we need is affection, clay, coffee, space, shoes and winter coats. We need better transportation to get around this island, we need cheaper tuition. We need community outcry against leaders who call arts in the schools "fluff".
We need food, we need nature.
And so, if it is true what Bill Strickland says, and water is the medicine for cancer of the spirit, then thank god we're on an island."