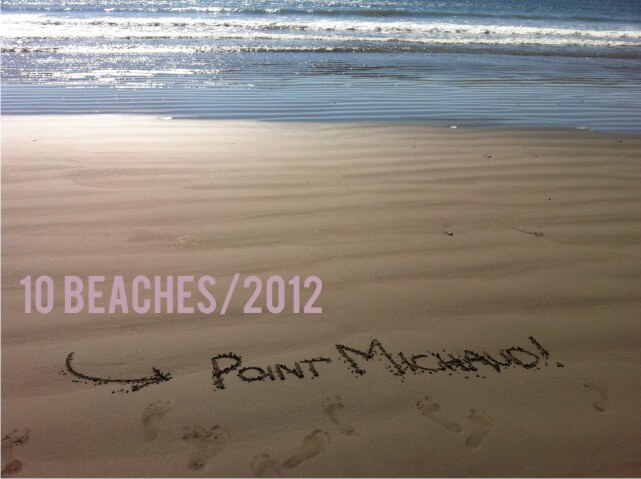 Point Michaud. Oh, Point Michaud.
For years it was my family's getaway spot, thanks to a dear friend who lives practically right on the beach.
Then some awesome women started teaching surf lessons there and Point Michaud got better known – with good reason. It's a stunning beach. The supermodel of Cape Breton beaches. A mile long and with gorgeous, surf-able waves, it's the perfect spot to "get away".
It's still a place to get away from it all, for me. So at the end of August in a little sweet week after I'd been laid off from work, and before school started, I got away for a day and a half to my friend Del's rad beach house.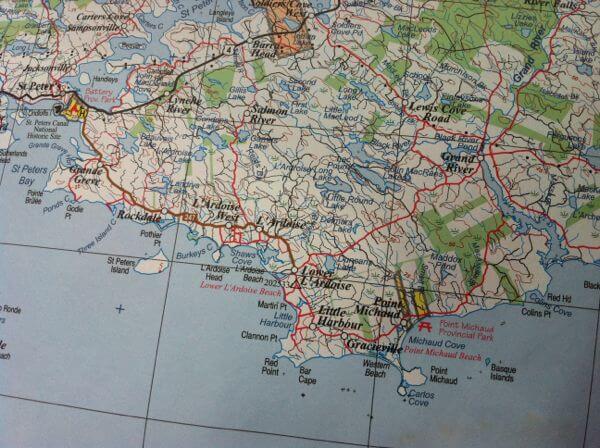 This is on the drive there, through Cleveland.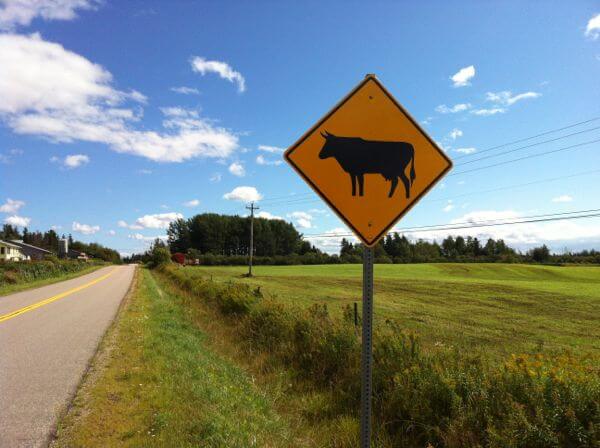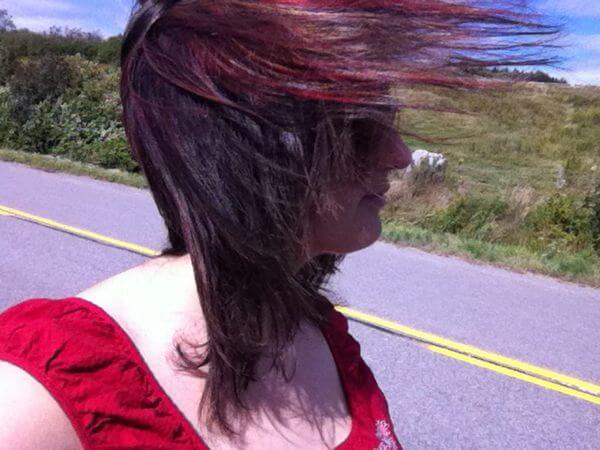 I'd been to the salon and had my hair done, and straightened. This is the only time you'll see my hair straight, pretty much – when I've paid someone to put the time in to straighten it. And, just for fun and to mix it up for Fall, we put some red in it, as well.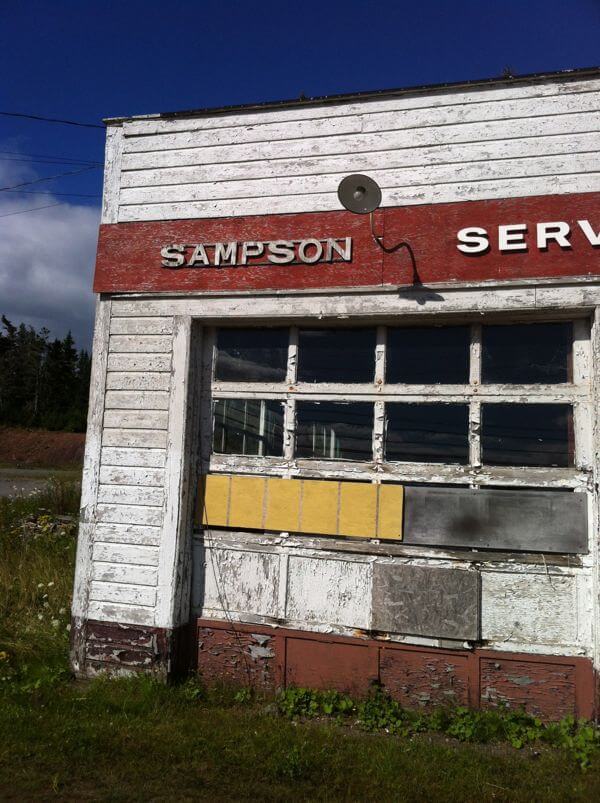 At one point I had to stop to text my friend Tanya, who was coming to Point Michaud from the other direction, from Sydney. I pulled over by this old service station. I love the textures and colours in old things and places.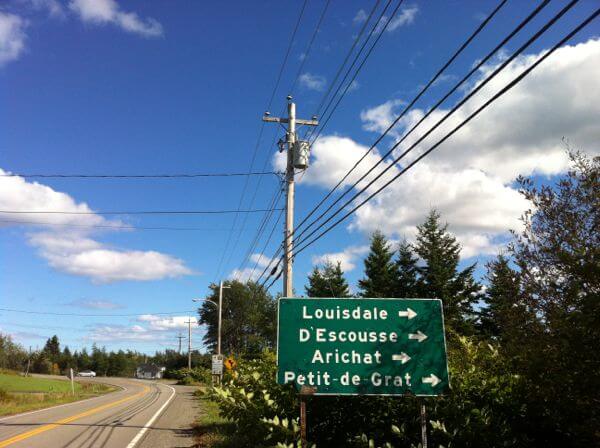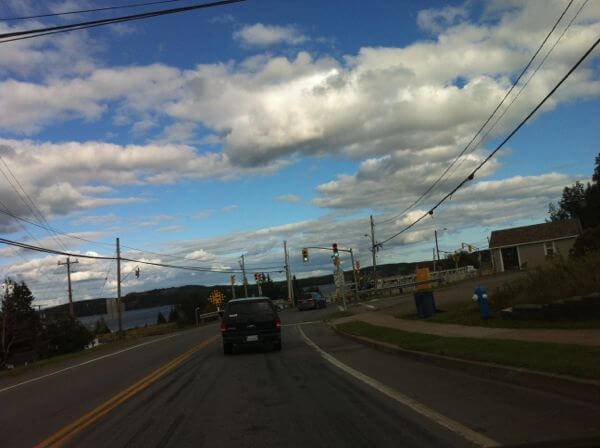 After I cross the canal and then turn off onto the road to Point Michaud, it's my own personal rule that I have to listen to this band: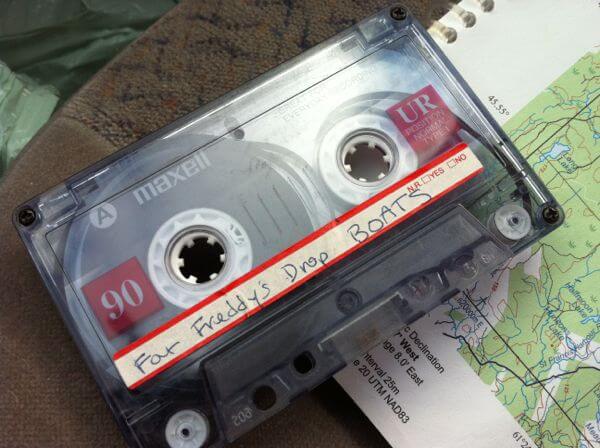 If you don't know who they are, and you like dub sounds, look them up. So sweet and chill. This is their website. They're from New Zealand and I stumbled across them, seeing them live in 2004 before I had ever heard of them, at a free outdoor concert in Wellington when I was travelling there. Since then they have become one of my favourite groups. My favourite song is "Wandering Eye" – and also "Roady". The sound is so perfect for a beach day!
Arriving at the beach house… words and photos really do not do this place justice. The reality of being there is so relaxing, so wide-open and beautiful. I can breathe so easy here.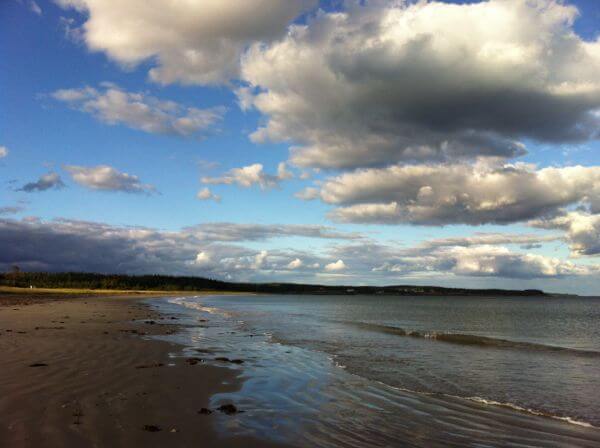 It helps that there is no cell service.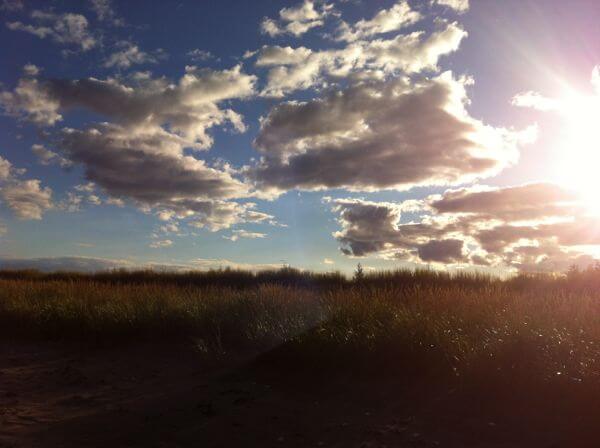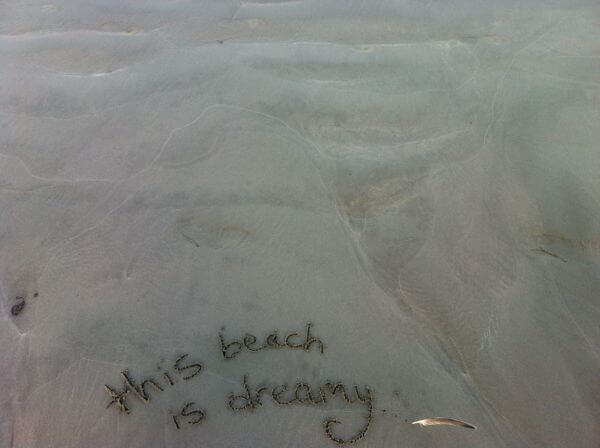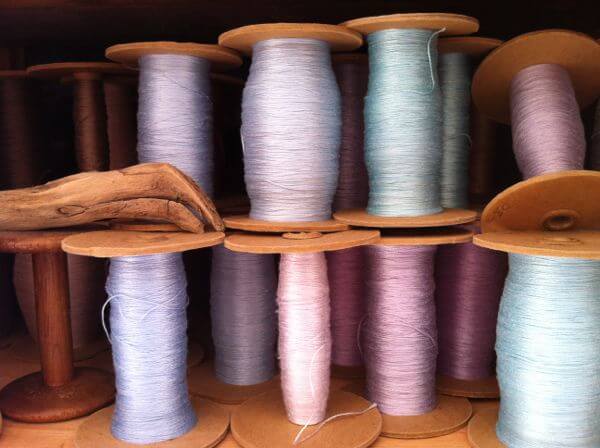 My friend Del is a weaver. It's her studio, on the ground floor of the beach house, that I sleep in when I stay there.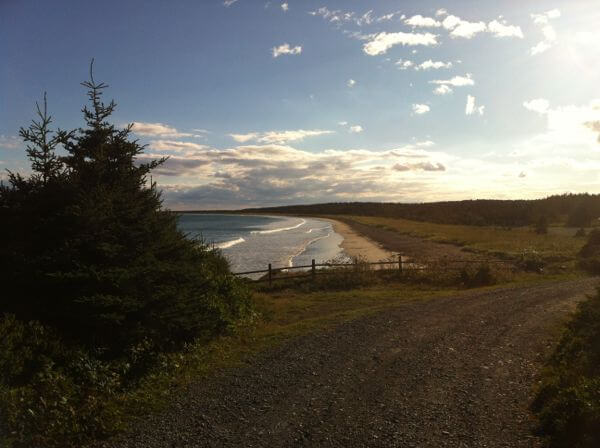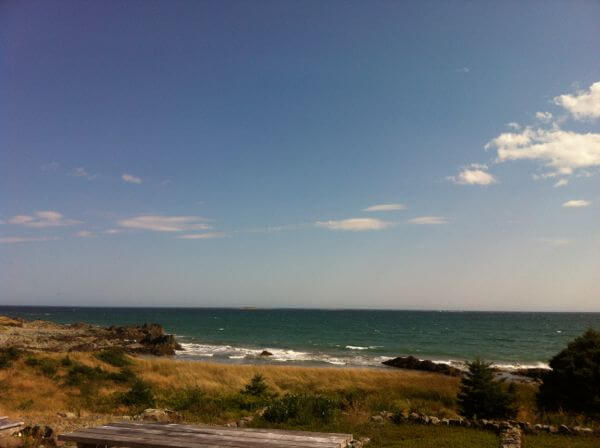 That colour is how it looks, people. Oh my.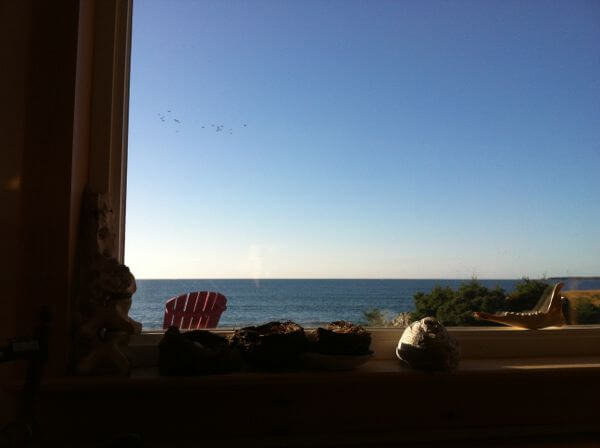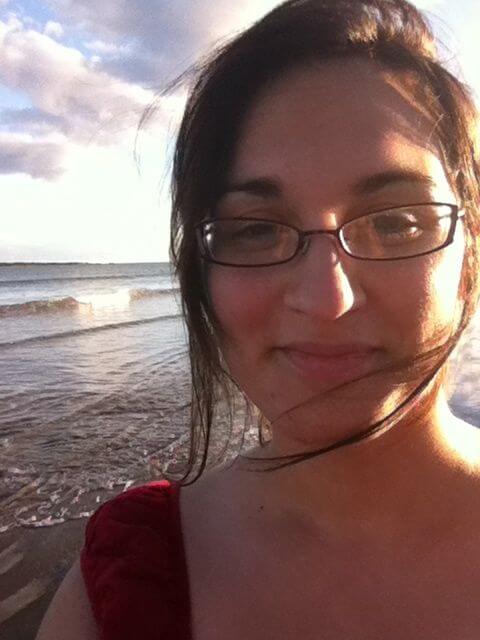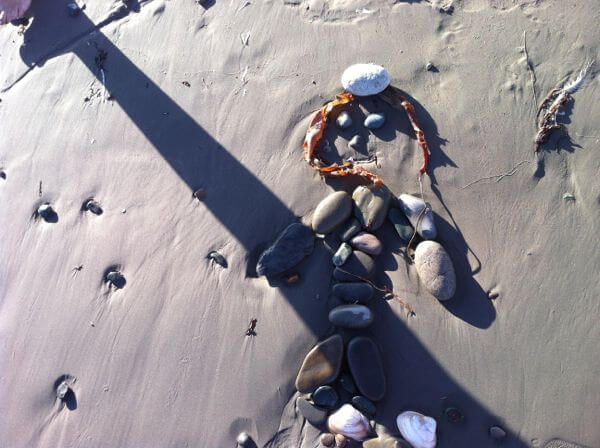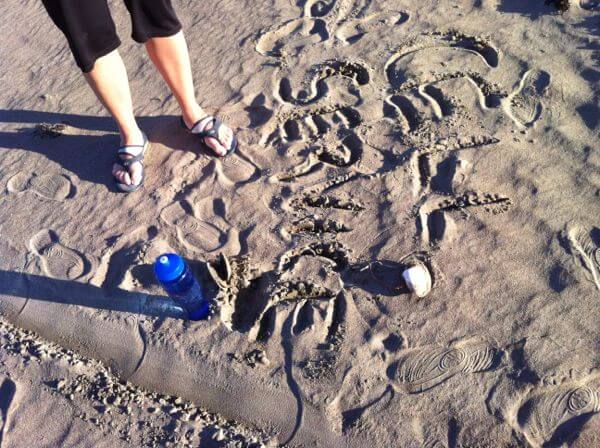 We did find some cell service – all of a sudden Tanya's phone started going "bring! bring! bring!", receiving text messages. Tanya marked the spot in the sand in case we needed to come back and find it.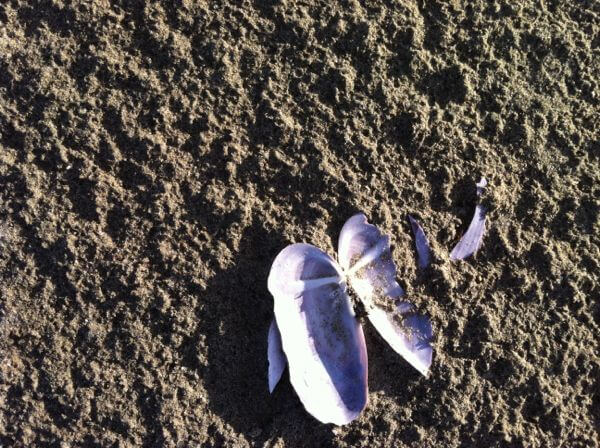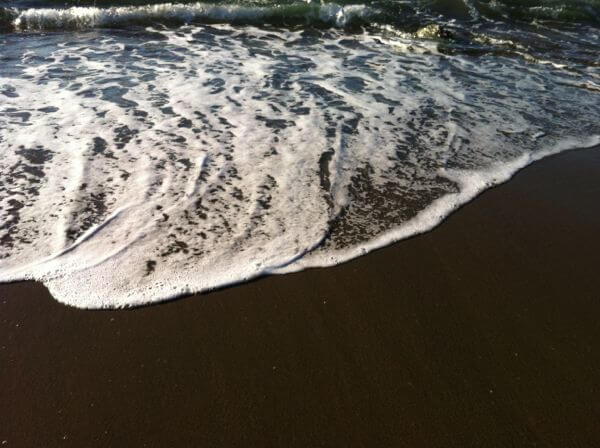 The water was too cold to swim in, unfortunately! And the lesson/rental people were no longer there with their wetsuit rentals. I guess the water temperature changes quite often, so don't be discouraged – it could easily be nice and warm when you go. And if you're there in July and August, you can rent a wetsuit and a surfboard!
To get there: Point Michaud is pretty easy to find. You take Route 247 from just outside St. Peter's. The beach is right alongside the road, and is marked by Provincial Park signs. There is a large parking lot, as well.
Curious about my 10 Beaches/2012 project? Basically, this summer, I'm challenging myself to make it to ten separate beaches on Cape Breton Island. So far: Initial post, Point Aconi, Chimney Corner & Inverness, Gabarus & Fourchu, Kennington Cove, Florence, Dominion and now Point Michaud.