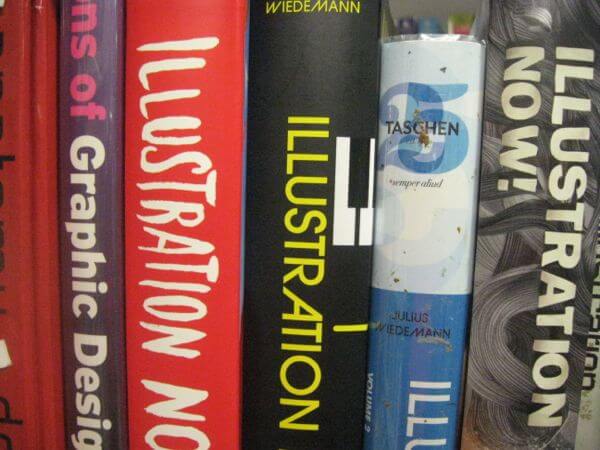 I've been in school a week now and so far, so good!
I love that I'm in school to learn about things like typography, art, design, the history of design. These are all things that had been secret and not-so-secret passions of mine for years, but which had always had to take a backseat to other, more immediate things like earning a living. So to sit in a classroom and talk about these things feels so… legitimate. Like: "Holy crap, I'm actually doing this!"
It also feels a bit surreal. Typing on a MacBook (which I'd also wanted for years), learning Photoshop, chatting in class about leading and the history of the serif… is it a dream?!?
The people in my class all seem quite lovely as well. One of them is also a blogger! I found that out when I was sitting behind a girl one day and noticed she was looking at Elise Blaha's blog, which, you may already know, is one of my daily morning reads and very favourite blogs.
I'm not really very shy (you might have guessed that, haha) so I started a conversation with her about blogs, our favourites, and about blogging itself, and we shared blog links. She's quite lovely – do check her out! Her name is Katie and she writes the blog Polka Dot Soup.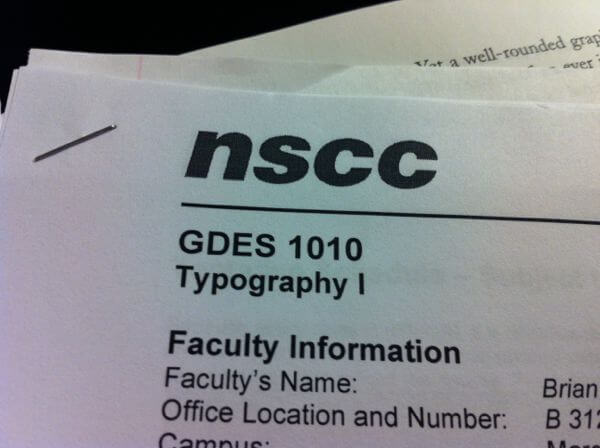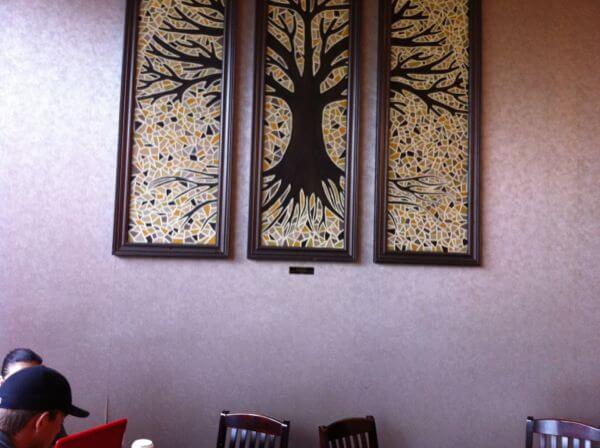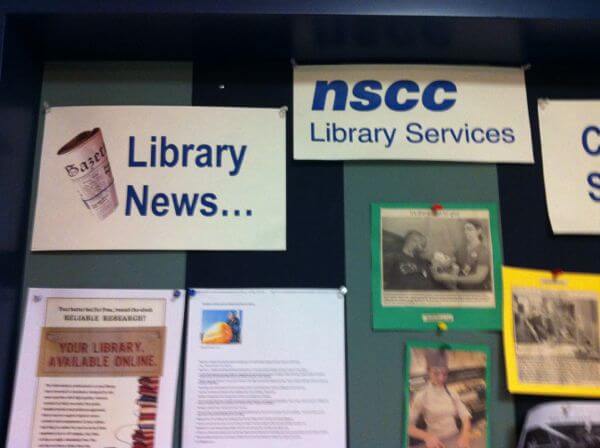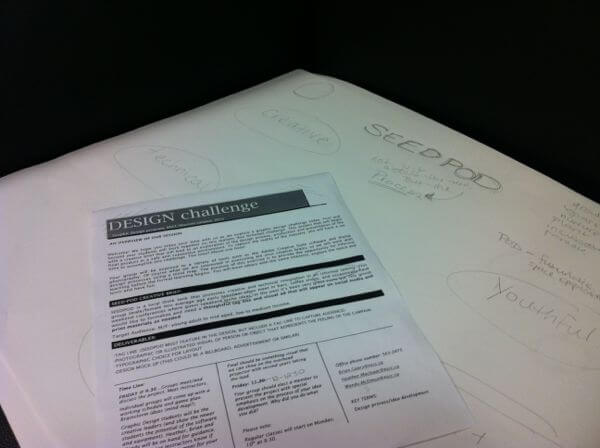 The first week hasn't been without mix-ups, however. Some sort of technical glitch in a database that's shared between Employment Nova Scotia (the body of government that takes care of Employment Insurance, and that is sponsoring me to go back to school by paying most of my tuition and some of my costs) and Nova Scotia Community College, has meant that while ENS put in my paperwork in June, NSCC still doesn't see that I'm sponsored. Hence, I'm not yet enrolled in my course, can't use my Student ID, and can't yet use the Adobe Creative Suite even though I've paid for it.
But it's not that big of a deal. They haven't given away my seat in the class or anything, and I've gotten a temporary password to access the Internet while on campus, as well as downloaded the trial version of the Adobe software. Solving this little mix-up is mainly a matter of waiting until the right people to talk to each other, and figure out the issue, and this time of year, that takes a bit of extra time, since all the administrative offices are so busy with new students' concerns.
As well, one of my instructors unfortunately had a death in the family just before school started, so her classes have all been cancelled this week while she is away. (We only have three instructors, so that's made a real difference in the week.)
But, it's only the beginning of the year, and I have a feeling it's just the way things go at the start of the school year (well, minus the death). It takes some time for everything and everyone to get into the routine of it.
So yeah – mostly I feel pretty good! The people are lovely, the course subjects are so interested.
However, Photoshop and Illustrator and all of that software, is all brand-new to me (I was using Corel Draw before, to make images for the blog), and there are times when I feel overwhelmed and like "Holy crap there is so much to learn!"
And between school, and moving, there are times when I feel overwhelmed or nervous, but I can talk myself through the anxieties and do things like go for a walk or write about it in my journal, to keep the worries from becoming a full-blown panic attack.
In that way I feel so far ahead of where I was as a university student at 22, 23 and 24. That's when I first started feeling anxiety and getting panic attacks, and when I first started seeing a counsellor. I've learned so much in the time between then and now, about just how bad it can get, and about how to deal with it, and feel much calmer and more relaxed about school, and about life in general. So that's good!
I'll keep you all posted! In the meantime, I always love to hear your memories of going back to school as a mature student. It's inspiring!