Last year when I was a student at NSCC studying Graphic Design, I bartered with my friend Morwenna (who I met when I interviewed her for this blog, back in 2012!) to design a logo for her fledgling photography business. She said that in exchange she'd do a photoshoot for me, and I liked that deal. I love professional photos, and having fun with photo-shoots, and hardly ever get to do them. This was all back in mid-winter and I knew that I really wanted to take my photos outside, in the summertime, so we put the photoshoot off until then.
I designed the logo (which you can see on these photos — and which I'll eventually share in a Project Process post here on the blog), and time passed, and then summer arrived. Hurray! It was time to take some photos. We coordinated the date of the photoshoot, and I decided to also get myself some coloured balloons, for no real reason other than I think they're fun and I'd always wanted to do a photoshoot with balloons. (I got them from Walter's Party Supplies in Sydney for around $20. Sweet deal.)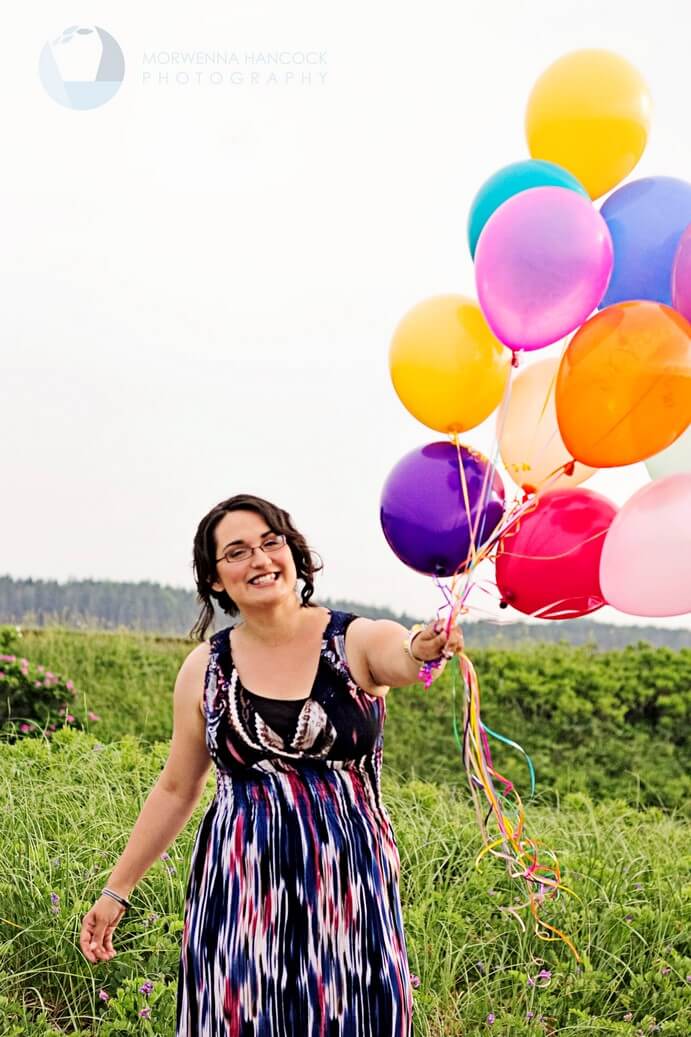 I also decided to treat myself and get my hair and makeup done professionally, just to add a bit of polish to my look for the shoot, and since I'm pretty much hopeless with doing that myself, I asked a gal I had met at the Women in Business dinner back in March, Jennie Pethick, to do my makeup. (Her Facebook page is here.) She recommended her friend Marley Ross for my hair.
Jennie met me at Marley's salon, and I got my hair done in a simple semi-updo, and then in another room, Jennie did my makeup. I wanted something fairly natural-looking, as I don't wear makeup in my day-to-day life. (Mainly because I haven't got a clue what to do with it.) It was fun, both gals were super knowledgeable and professional, and I'd highly recommend them! Jennie holds makeup classes, too, and I think I'll check one out, one of these days, so I know a little bit more about applying the stuff.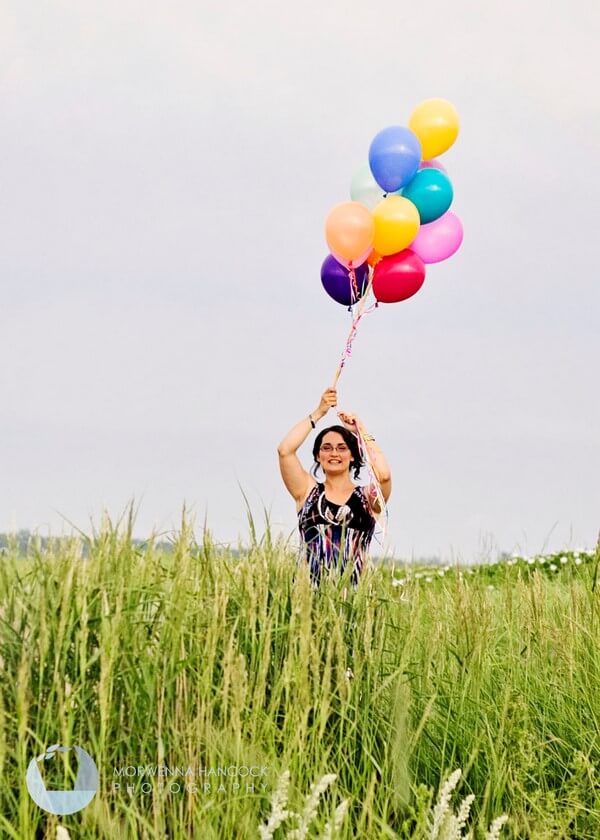 So then I headed back to the Northside and met up with Morwenna. It was evening by this point. We drove out to Florence Beach first, one of my favourites. (I wrote about it in this post and this one.) The day had gotten cloudy but then when we got there, the sun started to peek out.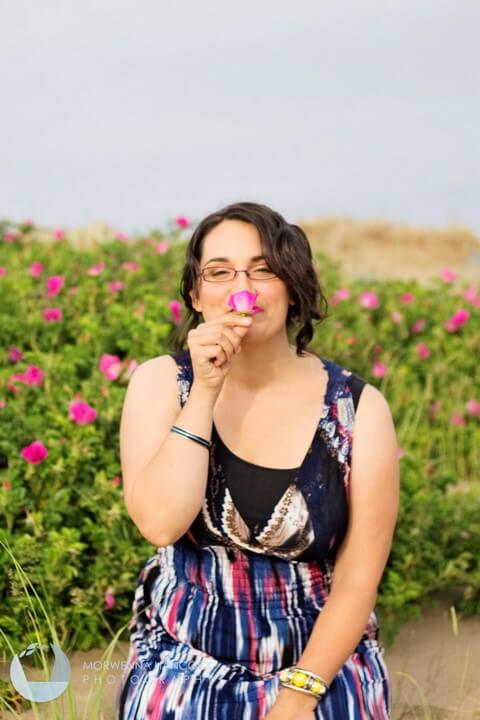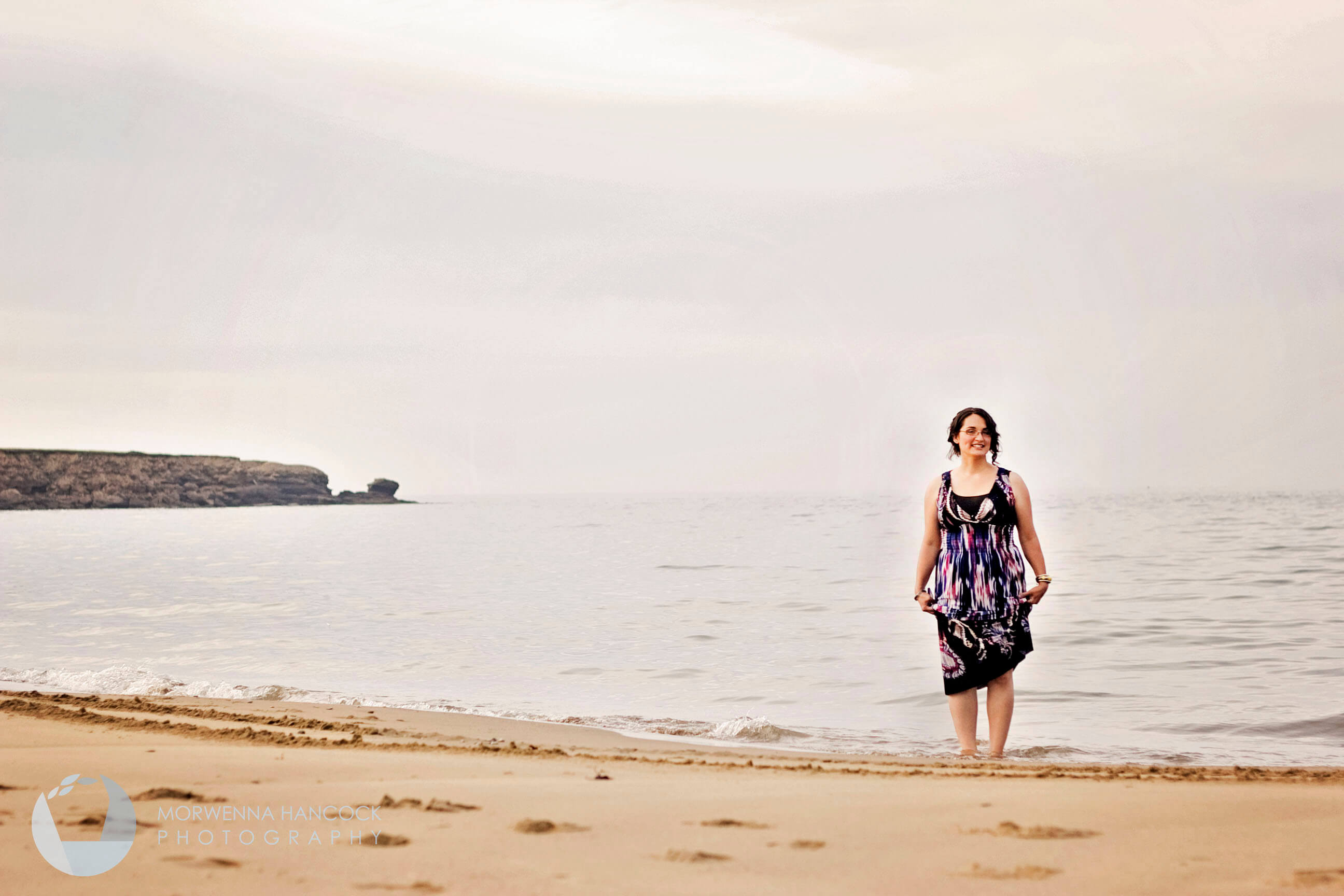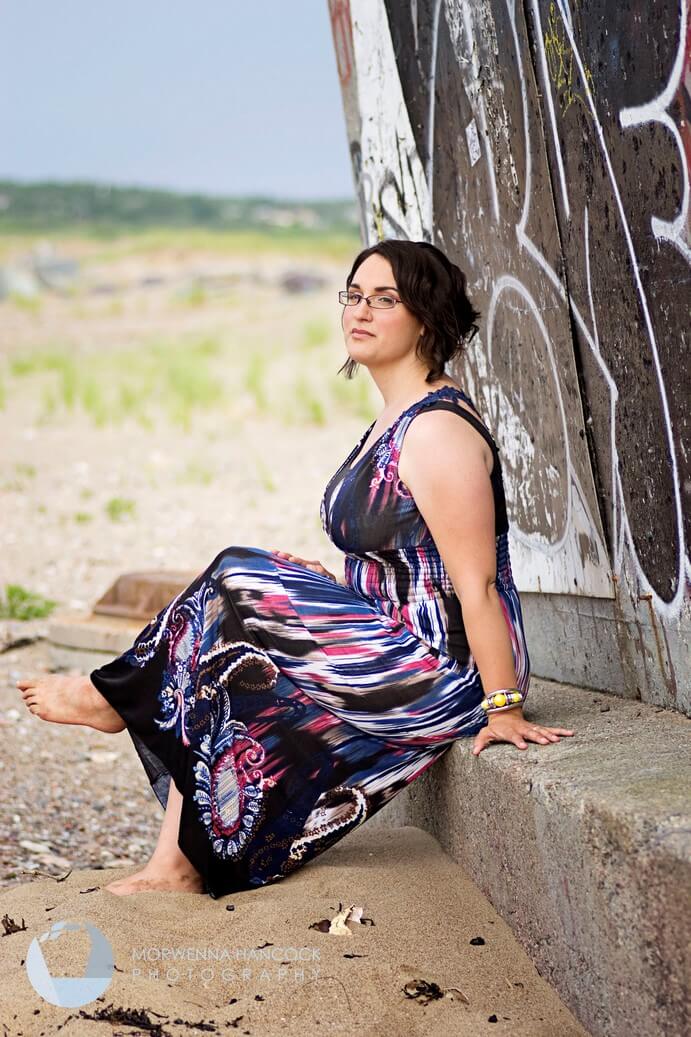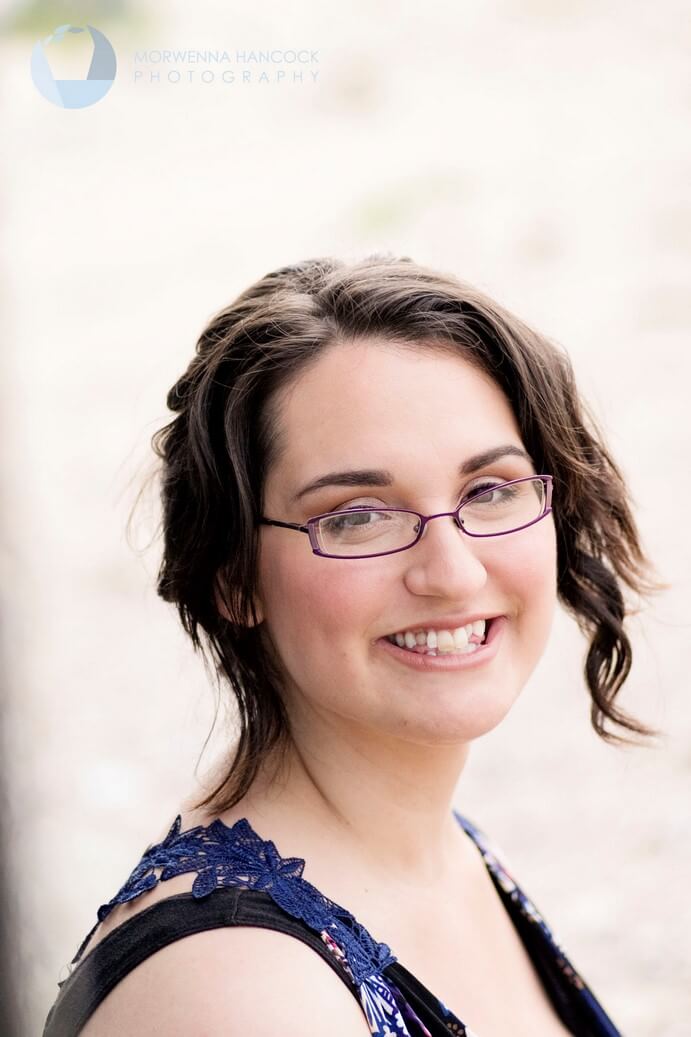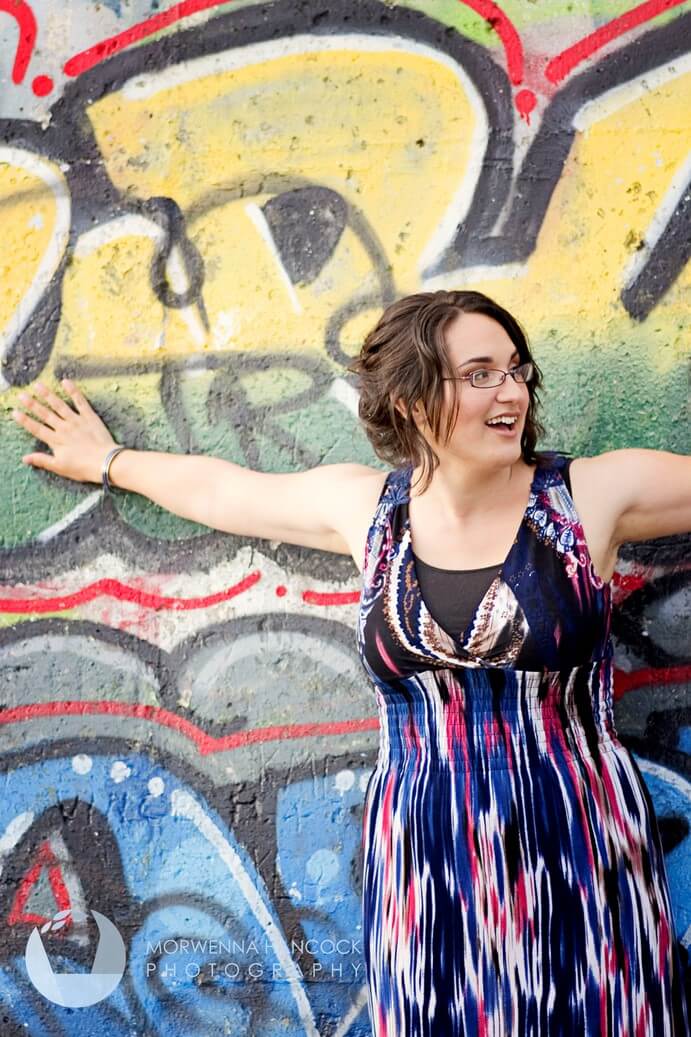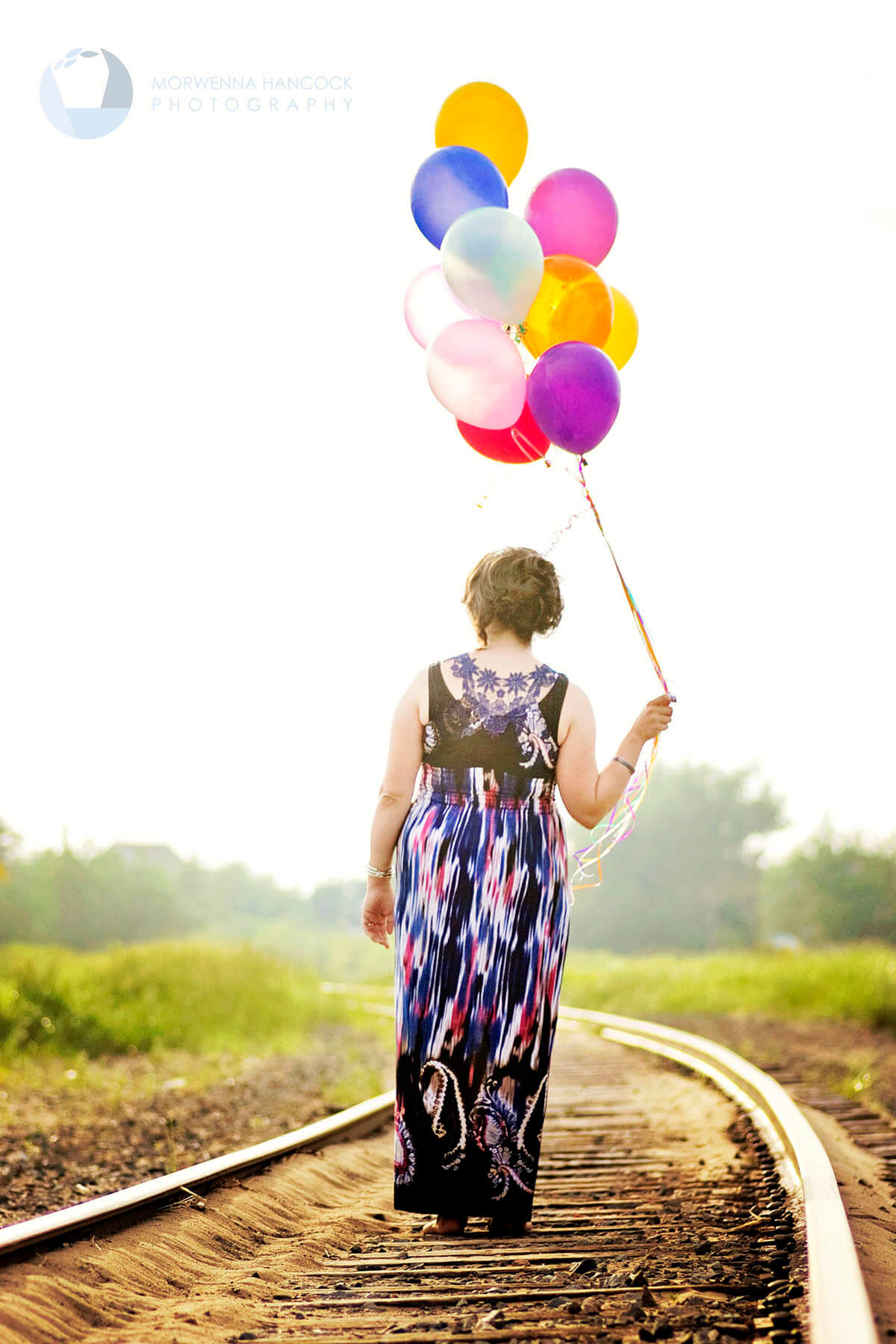 (Note: this train track is no longer used for rail transport, we were fairly certain. We used it in a safe manner.)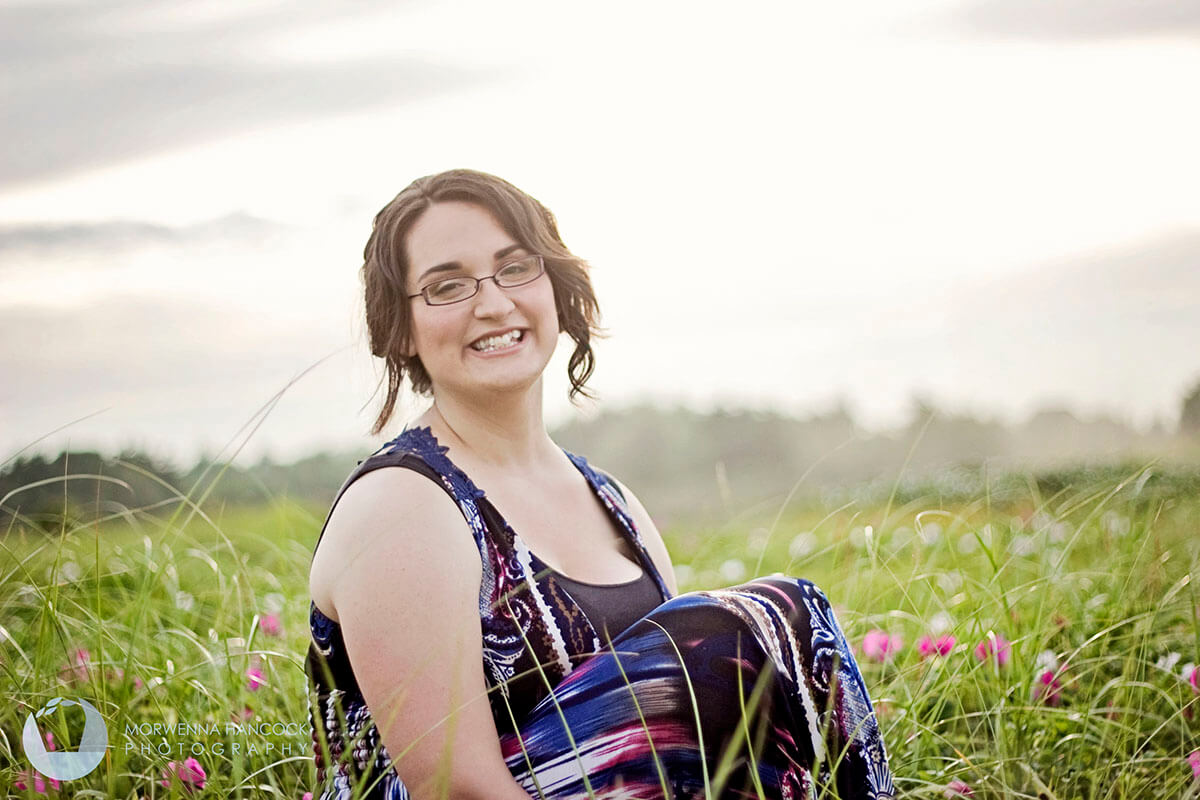 Then we headed over to Annfield Manor Bed and Breakfast in Little Bras d'Or, which is run by a friend of Morwenna's. It's a drop-dead gorgeous property, with lots of tall, beautiful trees, and lush gardens.
Cape Breton Regional Library, represent!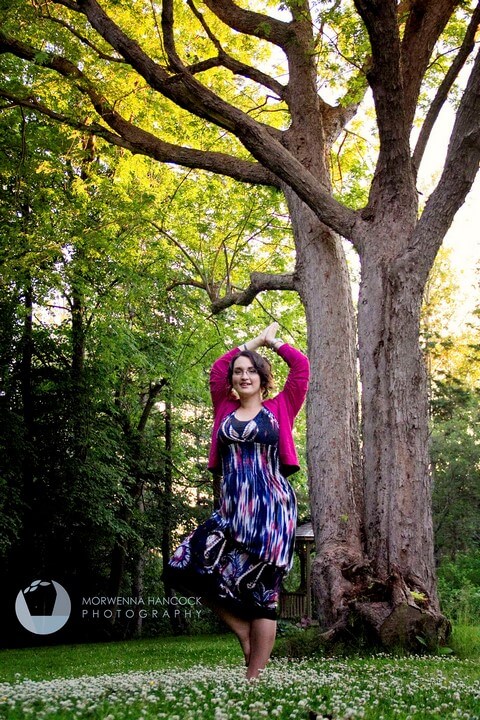 Tree pose under a tree, of course!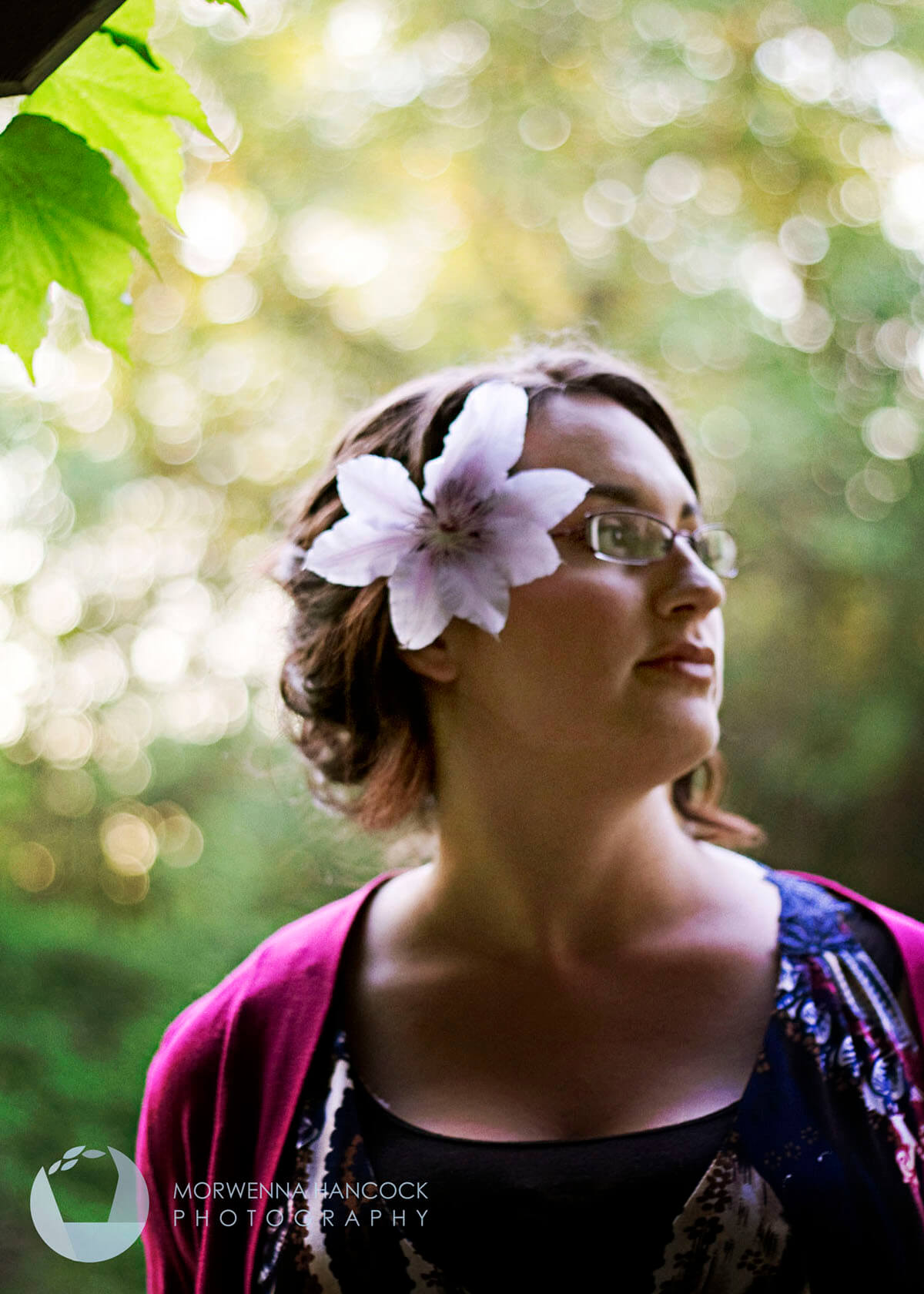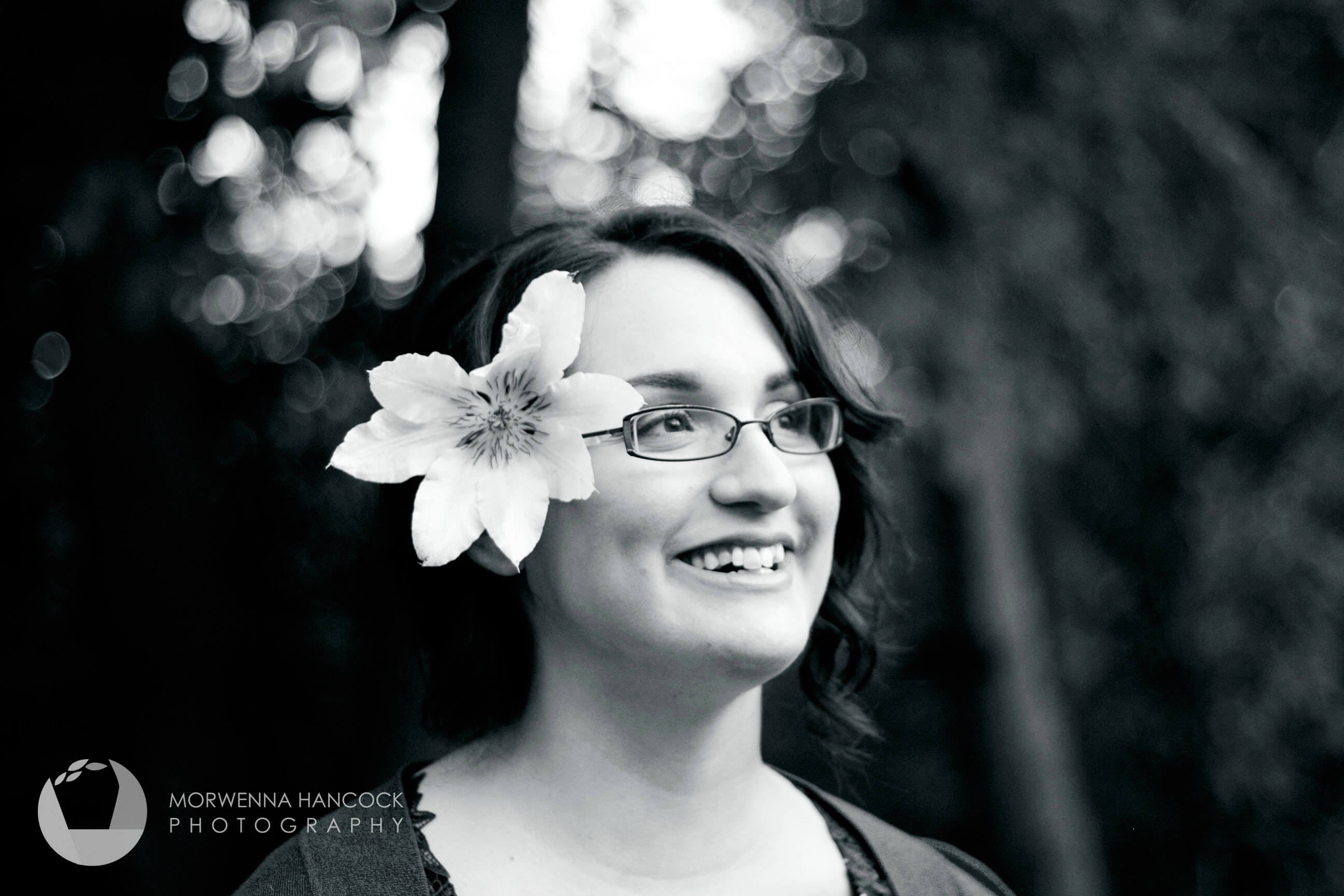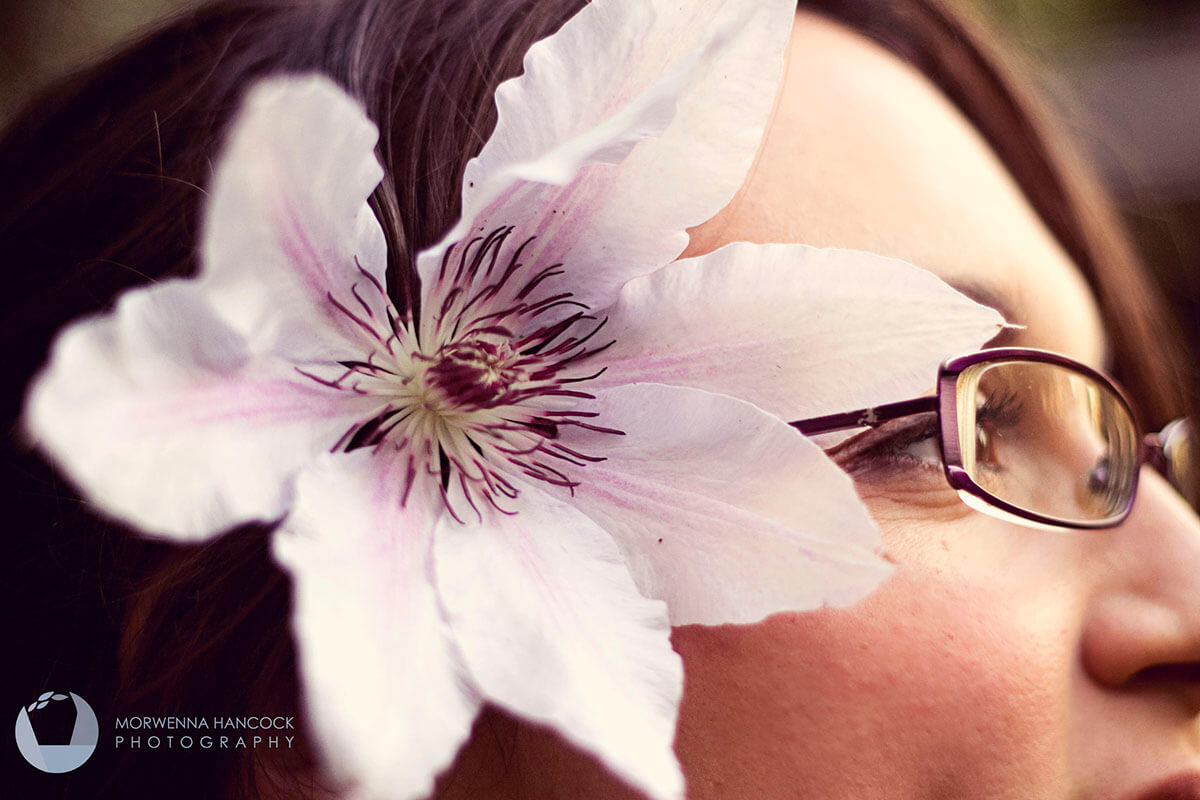 It was hard to pick my favourites to share here with you today, out of all the images Morwenna gave me, but each of these is special to me for a different reason. We had a lot of fun during this shoot, laughing and goofing around. Great memories!
Morwenna Hancock Photography doesn't yet have a Facebook page or website, but if you want to chat with her about getting photos done, you can email her: morwennahancock@hotmail.co.uk