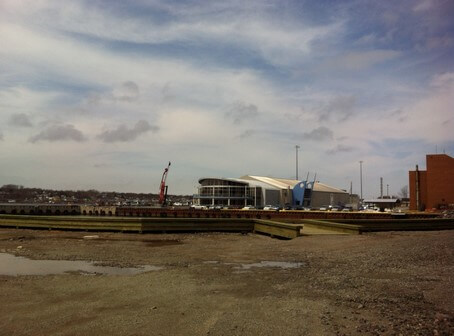 Anyone who knows me or who has seen me in public will tell you I don't mind showing my excitement about things.
I forget this truth about myself, until I'm in a big public meeting and then re-realize it around when I start clapping and going "Woo!" and generally embarrassing myself.
I say this because yesterday* I was at the "Growing the Creative Economy" conference yesterday and it was awesome. The folks at the Cape Breton Centre for Craft and Design do such a great job putting the whole thing together and it is such a feast for the mind and soul.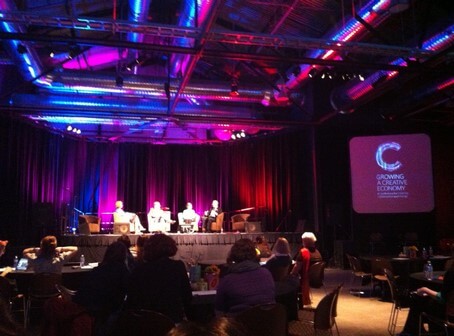 I took copious notes and filled several big pages of my sketchbook, and will be doing so again today, so no doubt I'll share more of what I took in at the conference in a later post. (There were so many great stories about similarly downtrodden and in-shift-mode sorts of places, like Cape Breton is, using the arts to revitalize their economies, and I've got lots of links to share too.) But right now I'm typing this as the chicken for our Caesar salad is grilling, and then after dinner I plan to veg out on the couch with my fellow, who I haven't seen all day, and watch some "New Girl" and "Mindy Project", so I'm keeping this short.
(*Well, technically I was attending today actually, as I'm typing this on April 15 and getting ready to schedule it to post tomorrow.)
Anyway, I was just thinking about how I "conference", if "conference" could be a verb. It's taken me a while (like, I'll be thirty next week, so that long) to realize my best method for getting the most out of a conference experience. And it's actually not to network like crazy and try and chat with every single person I can.
It is to go to the event, and smile, and listen. And write stuff down, and clap and get excited when a speaker says something brave and true. And to eat with the others and smile more. But then I really need to take a break. I need to get outside, and be alone. That is super important to my inner peace, my ability to listen when we go back in for the afternoon sessions, and my ability to keep my excitement and inspiration from turning into "holy crap I'm overwhelmed!"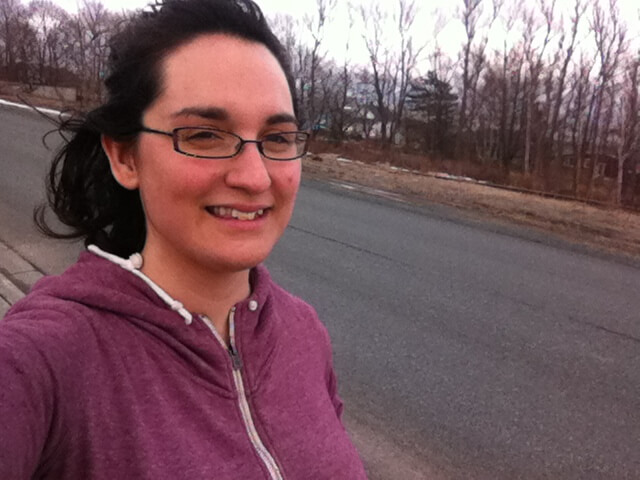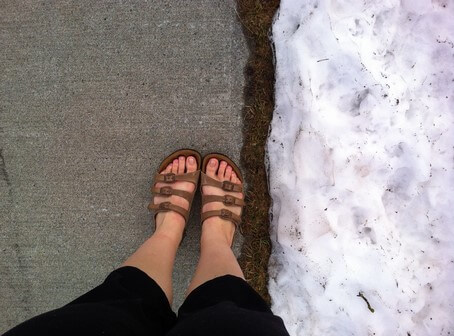 After I got home it was so beautiful out. Warm and windy. I got to walk in my sandals! I was thrilled and so happy to take a long walk around the neighbourhood.
I'd love to know how you network and "conference", because I definitely think there is more than one way to do it.