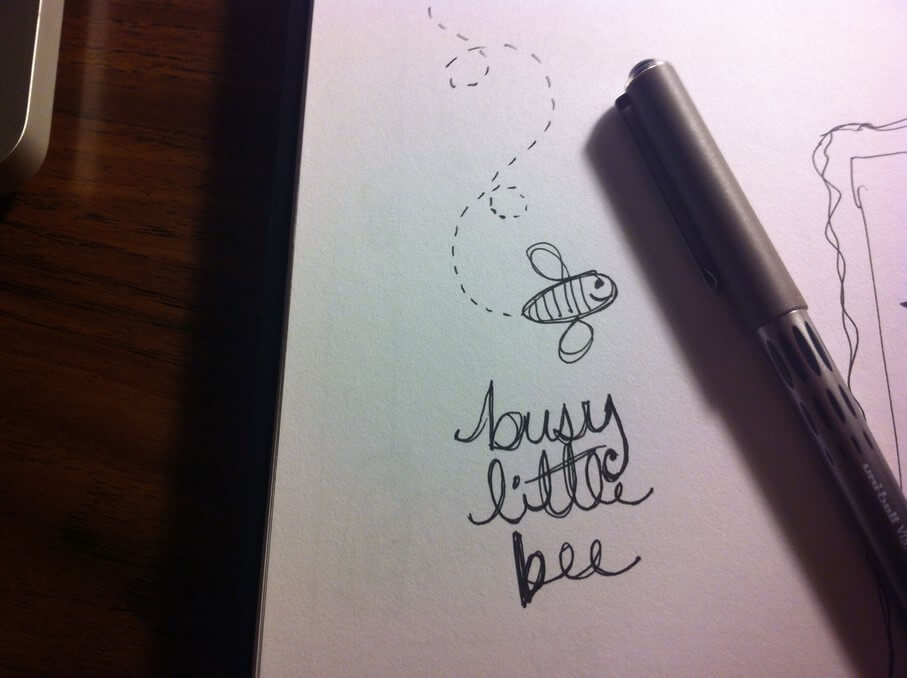 This is definitely the "crunch time"! Just two more weeks and I am done classes. That is just nuts. So there is lots on the go, lots to do, so much that I am pretty sure it will not all get done, but, we'll see! Someone once told me at a different time when I was super stressed out that "inch by inch, life's a cinch," and so far I'm doing alright. I'm working on things steadily, but also refusing to burn myself out or stay up late. When I do that, that's when I start to unravel, and then nothing gets done. So I'm also making sure to make a meal every night with Adam, and spend time relaxing on the sofa with him, and get to bed at a good time, too. Then I'm not feeling burnt out during the day when I need to be productive.
Because really? There is very little in life worth losing one's sanity for.
(Laughter yoga definitely helps though.)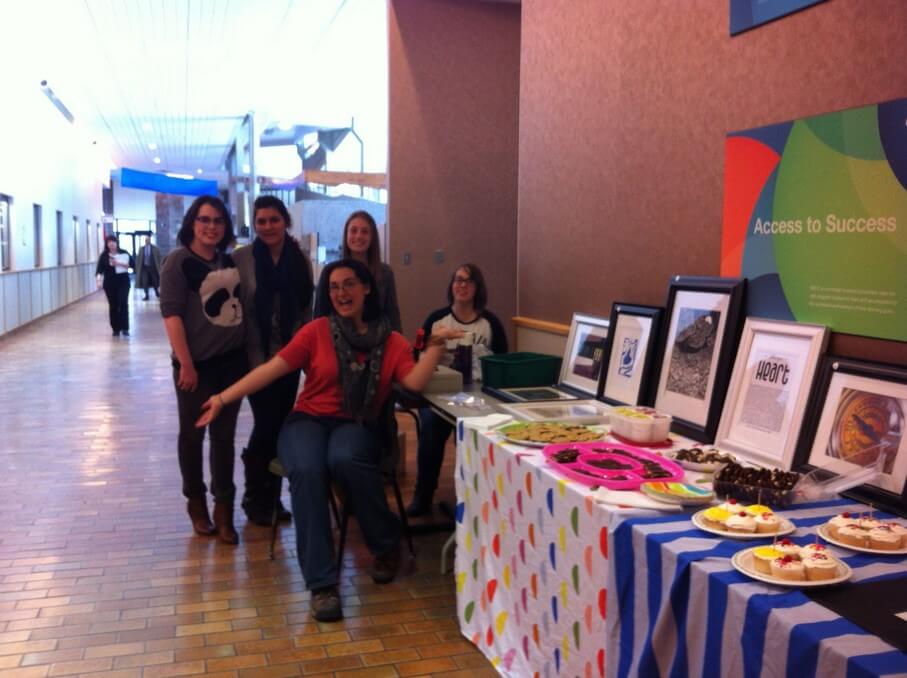 So my class has organized a fundraiser so that we can all attend the "Growing a Creative Economy" conference that is being held next week in Sydney. (This is my post from the conference last year. Crazy that that was a whole year ago already!)
We all made original art and then framed it for a silent art auction. We also baked goodies and are selling them by donation (50 cents to a dollar). Aleena, our classmate who is originally from Pakistan, does beautiful henna artwork so she has been doing that for people at our table too, for $10. And we have a button maker on loan from our teacher Heather, so we've got pens and pencils and are letting people design their own buttons which we make for them.
It's been really fun so far, to be downstairs by the busy cafeteria, chatting with passers-by about what we're doing, and about art and creativity. Whatever we don't raise the Student Association will top up, but we've already raised almost $200 and all we need is $490! A few more days of the fundraiser and I think we'll almost raise the total. Pretty cool.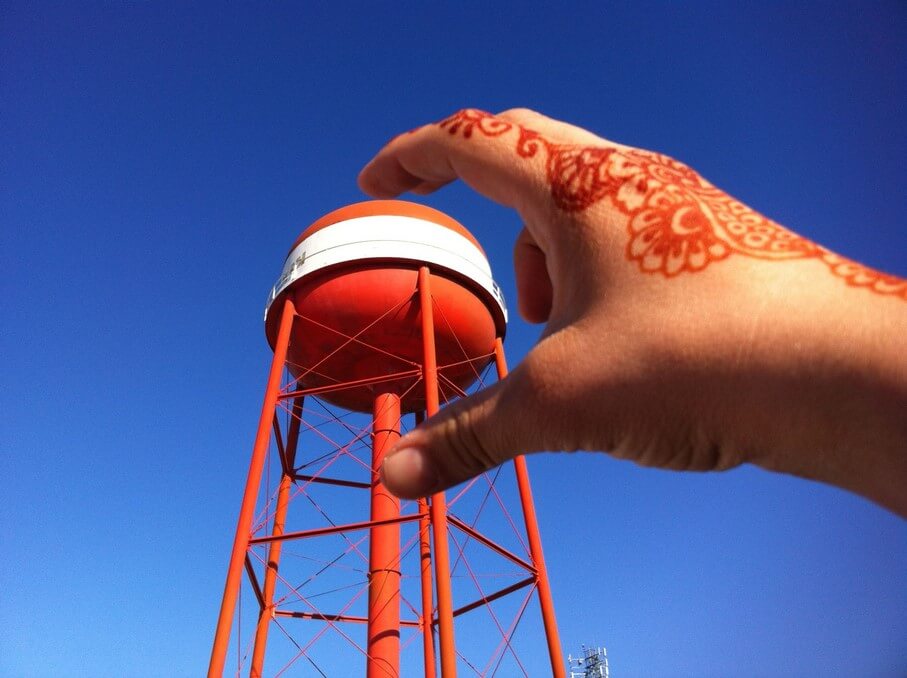 Being silly with the water tower on a walk on Monday.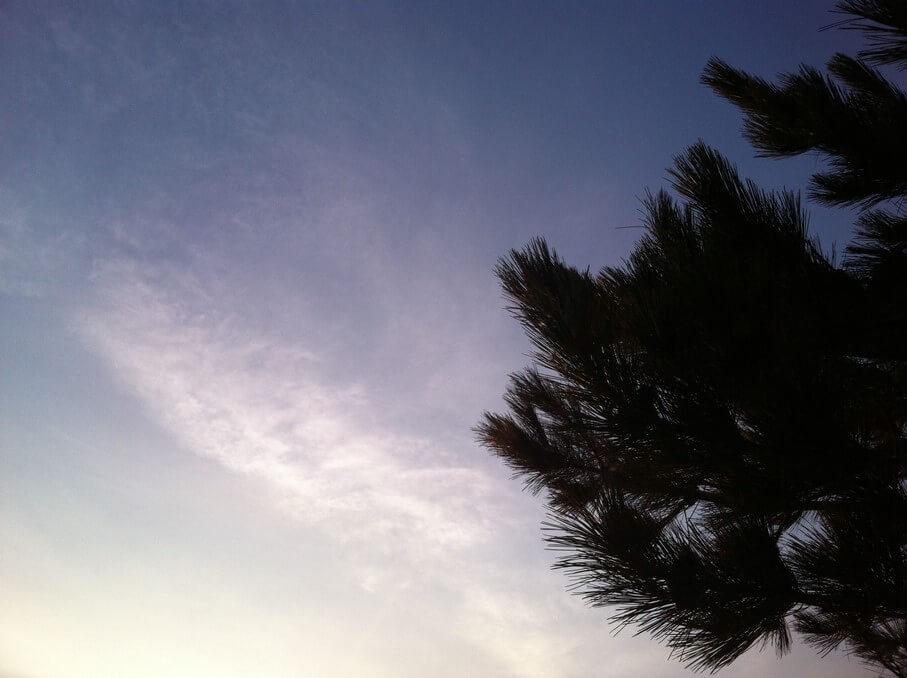 Early morning sky and the pine tree by our deck.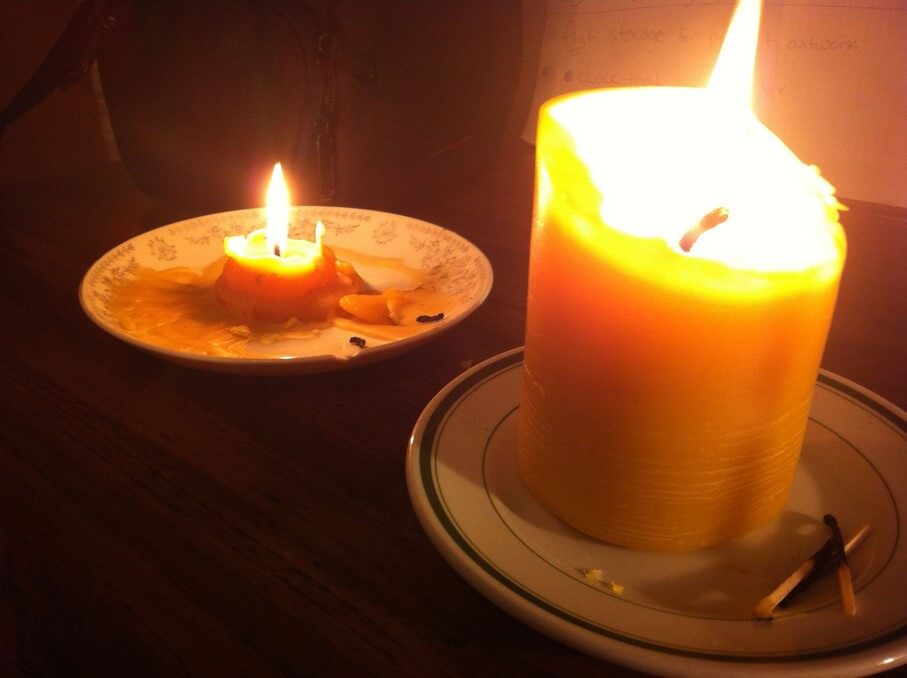 I am loving burning pure beeswax candles while I work, these days. They smell so nice and the flame is a nice thing to look at and stare off into, when I need a mental break.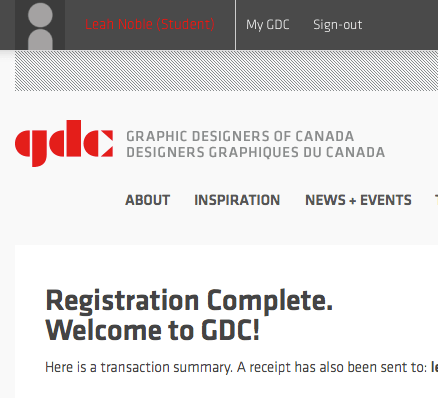 I also joined the Graphic Designers of Canada association as a student membership! Which is good for two years after graduating, too. So this falls under the "figuring out the next step" goal from my "four simple goals" for the year: thinking about what lies ahead after graduation, and starting to plan for it.
(And I'll be writing a proper update on that goal, and what I've been doing towards it, soon, just like I did for the "move more" goal. Oh and the other two goals too! Man, there really is too much to do and not enough time. But, life is good!)