I'm so proud of my friend Mel and I just have to share it with you all!
As some of you know, almost two years ago I began a program at the local community college, studying Graphic Design. (Read more about that here or here if you like.) At the same time, one of my dearest friends, Melanie MacRae, from Nyanza, also started a program at the same school, right across the hall from me, studying Culinary Arts.
We thought we'd see each other all the time, since we were right across the hall. Right? Wrong! Turns out, the Culinary students start earlier than we do, and stay later, and in between we're both busy at our own stuff (them a lot more so). I see her in the hall sometimes on my way to the bathroom, when I poke my head in the door of Culinary and say hi. And that's about it!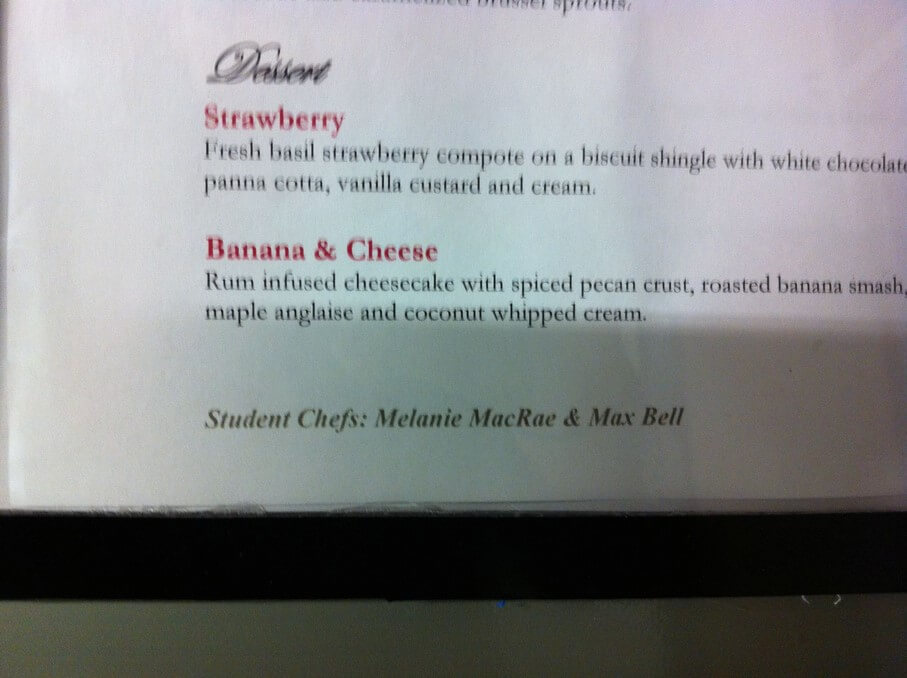 Mel has been such a hard worker these last two years, and last night was her "Dinner menu". This is sort of a final, end-of-term project for the second-year Culinary students. It was served at Zeffiro's, which is the restaurant on campus. (For more information on seatings, prices and menus, you can email the chefs at: Zeffiros@nscc.ca). I was so pleased to be there for a meal, to taste the amazing food the Culinary Program at NSCC creates, and of course to be there with some of Mel's family and friends, to show our support of her and how proud we are of her. So much hard work and determination goes into successfully completing a program in college, especially when you're a "mature" student like Mel is, and I am. The early mornings and the late nights, and all the hard work in between, well, it takes tenacity, and pride in your work.
Both of which, Melanie has in spades. Go girl!