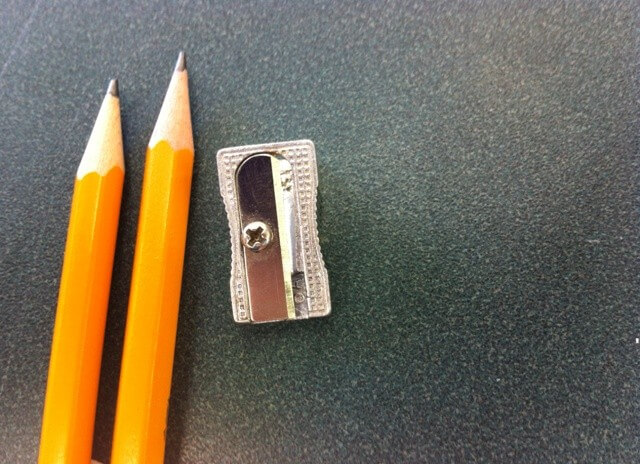 Next week I'll be going back to school.
I'm 28, and the last time I was in a classroom was early 2007. I left university in my third year of a Bachelor of Arts degree. At the time, I didn't know what I wanted to do next, and for several years I still didn't know. Go back and finish the degree? That didn't appeal to me; I'd left for a reason.
So I let it sit. I decided not to worry about it (much) – I worked paid jobs, and dabbled in hobbies and talked to people. Every now and then I looked at NSCC's offerings, thinking about their Landscaping program, as well as the Printing program, since I was absolutely in love with typography.
Time went by. I still wasn't sure. I kept on working. Doing my thing.
Then last year I thought about taking a Business Administration program. I enjoyed the office work at Baddeck Marine, and so this past fall I looked into the Business Admin program at NSCC. The night I was going to go take a tour of the classroom and meet the teachers, I decided to check out Graphic Design instead.
Why? I don't know. Intuition? That little voice in the back of my mind that I don't usually listen to?
And, the second I walked into the classroom it was like "YES, YES YES." Like, when can I start? Can it be now?!?
So I made the choice. Sure, there was doubt too, like I think there is no matter how sure you feel. It's a Big Life Decision – it's going to affect the rest of my life, and set me down a path. After sitting at the trailhead for a while, it was time to start hiking.
I went through the application process, which for Graphic Design has a portfolio component. And I got accepted.
Then I applied for the Skills Development program (which is, essentially, when EI pays for tuition), and was able to get it. And I had to line up a student line of credit through my financial institution (East Coast Credit Union), to afford the things that EI wouldn't cover.
And then all summer it was just waiting for the time to come. And now here we are.
It is … weird. But also good. I'm excited about the course I'll be taking (graphic design) and I just know I'm going to eat it right up. I'm pretty confident that I'll do well – I was always a good student. Took good notes, studied, did well on tests. But still, there is always the nervousness and wondering how it will go.
But, two of my good friends from Baddeck will be at NSCC with me! One is taking Industrial Instrumentation, the other Culinary Arts. Both are also mature students like me. I'm sure there will be lots of chances to have lunch together or study together. It's nice to know they'll be there too.
I'm nervous, too, though, as we all are about any new thing. But, I visited the campus a couple of times last winter and spring, and spent some time in the classroom, so at least I know what the place looks like and a little bit of what to expect.
I'm curious about my classmates – who will be in the class with me? Will they be fresh out of high school? Will they be in their twenties like me? Or older?
And I love knowing that there is so much learning ahead of me. I'm a geek that way, for sure. That I'll have lots of new knowledge and skills by Christmas-time, that I don't have right now, is thrilling.
Have you ever gone back to school? Were you nervous? How did it all work out?