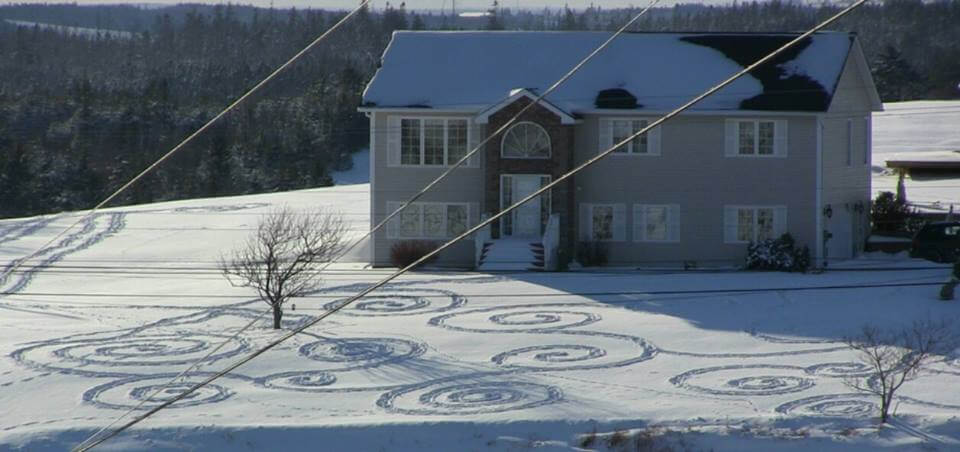 Last week my friend Denise posted this photo (above) on Facebook. She said that a woman named Karen Coleman had made these spirals on her lawn. I posted it onto the Facebook group for this blog (which is here in case you're not aware of it – just click "Join" to be part of the goings-on there).
Then a few days later I went for a walk near our house. When I came home I was all revved up creatively, full of ideas and energy (which is how I usually am, after a walk). I decided to risk being called "that crazy hippie lady" on our street, and walk some spirals on our blank snow-canvas lawn. The front lawn, too, not the back one! (Where I would definitely feel "safer".)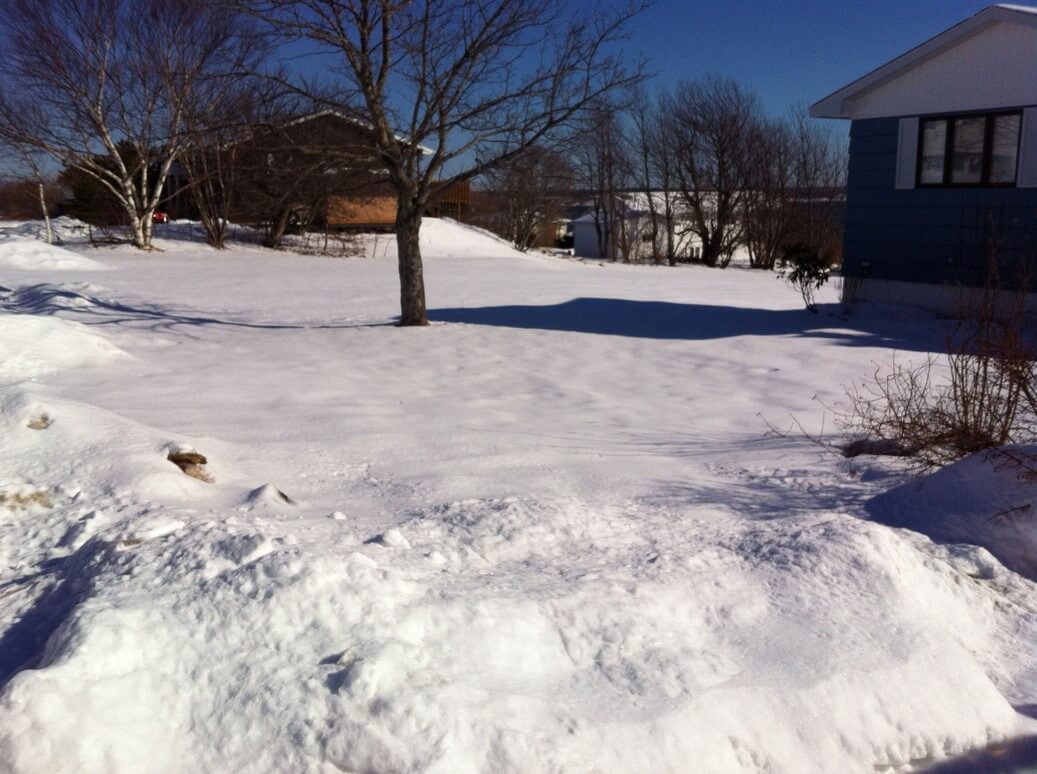 This is before.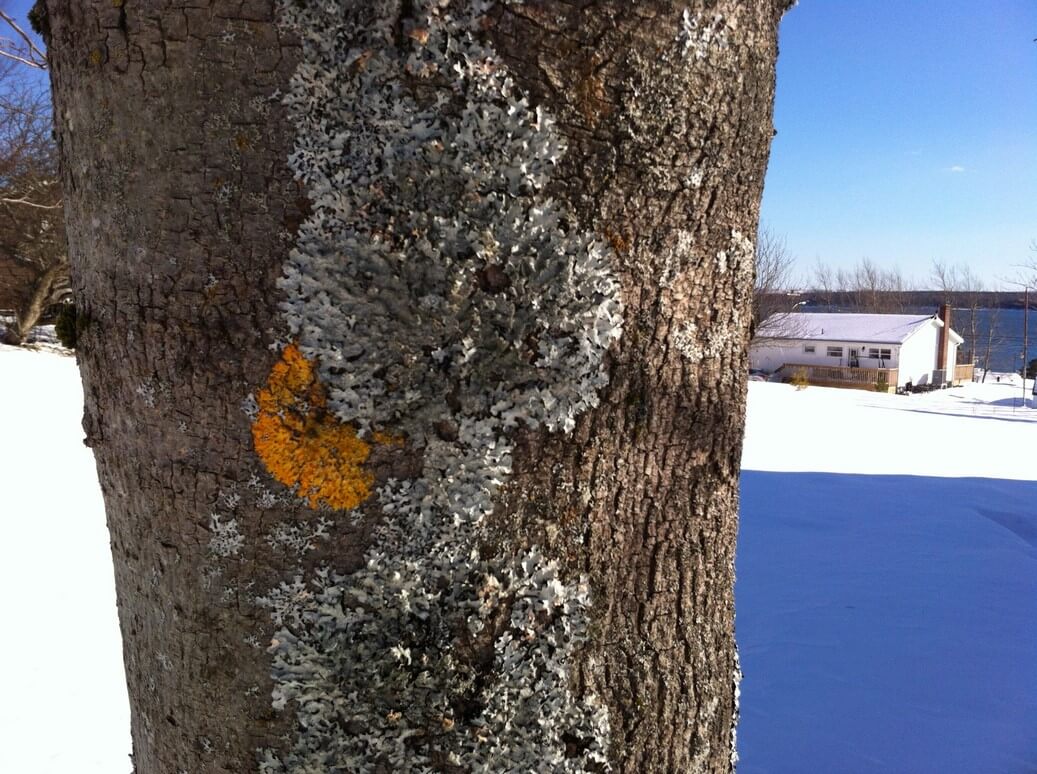 This is me getting up close and personal with the tree on our lawn, which I normally don't get anywhere near in the run of a day.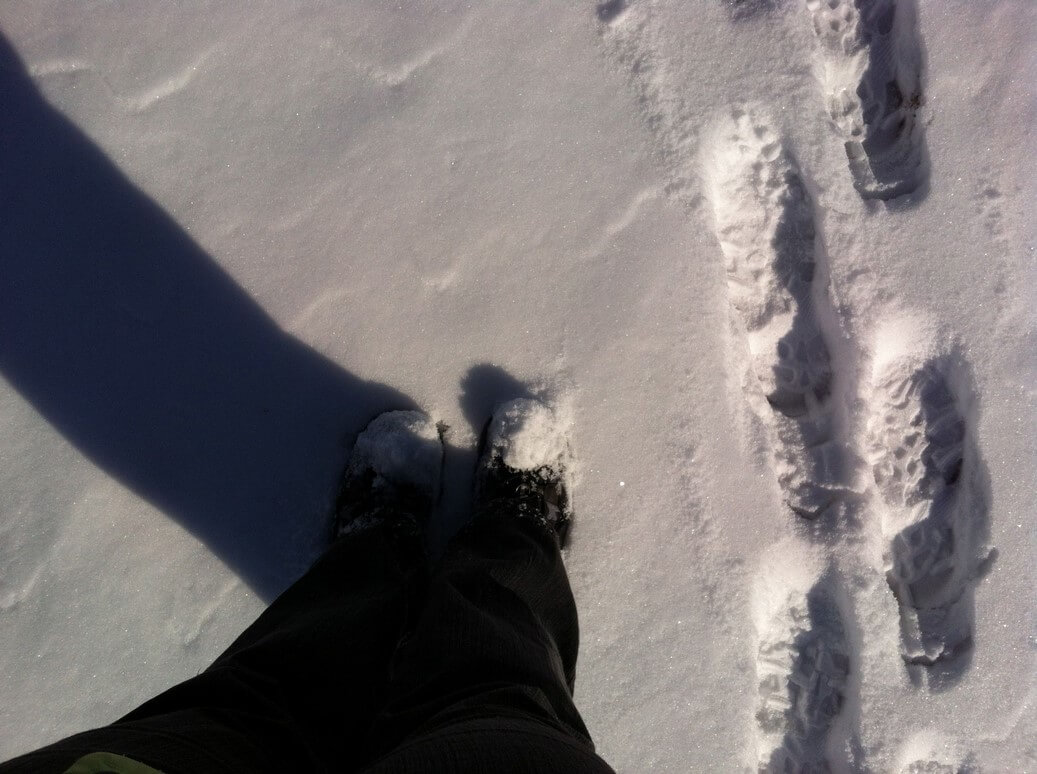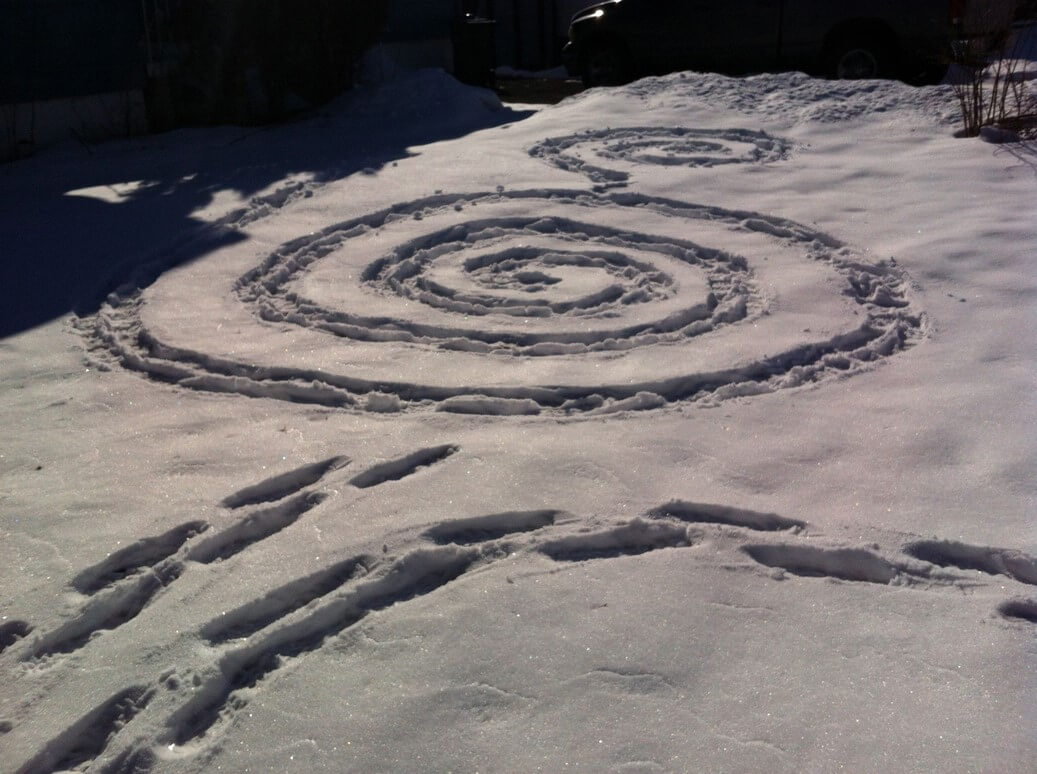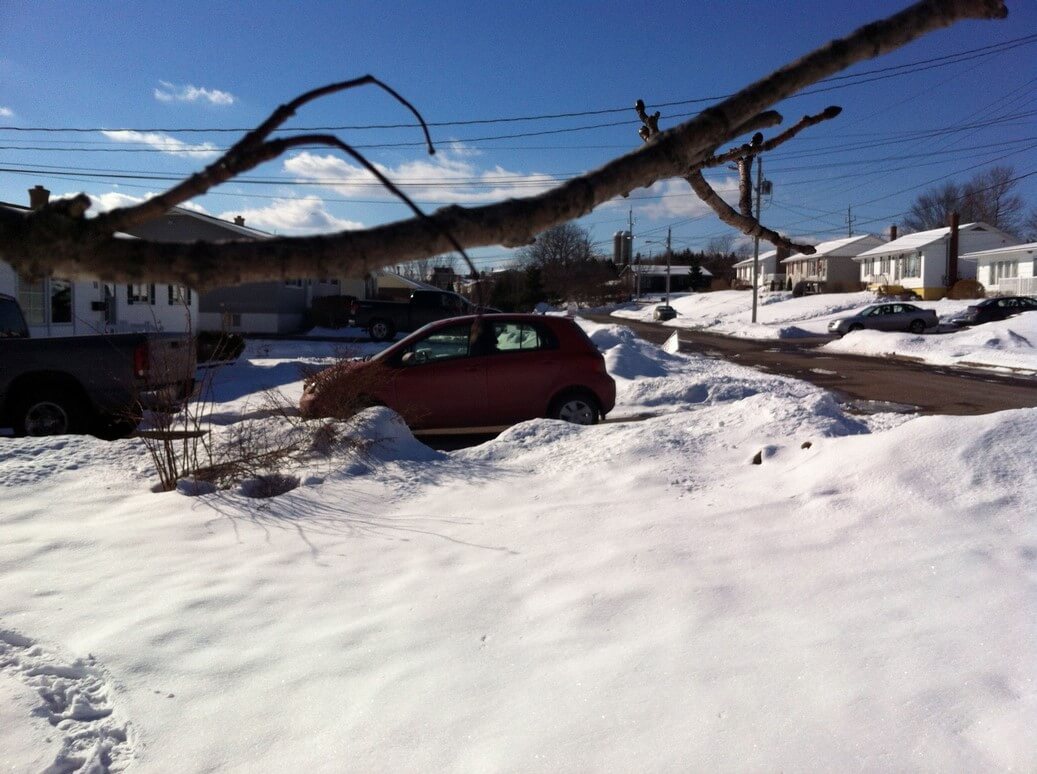 This is our very-quiet, very-wide-open (i.e. no big trees to hide behind) somewhat-suburban street.
I definitely felt nervous to be out there on my lawn in broad daylight, walking in circles like a Wiccan or something. Our neighbours are all great people, it's not like they've ever actually thrown stuff at me or anything, to make me feel afraid of them, but it's one thing to smile and wave at them from my driveway or front steps, and it's entirely another thing to walk around in circles on your front lawn, all by yourself. The kind of thing I'd do happily in the woods in Baddeck Bay at my Mom's house, hidden from scrutiny by spruce trees, is different on a lawn on a suburban street!
But I'm glad I worked up the nerve to do it. I like how it looks and it's always good to push my "vulnerability" limits.
Have you played in the snow and made art?