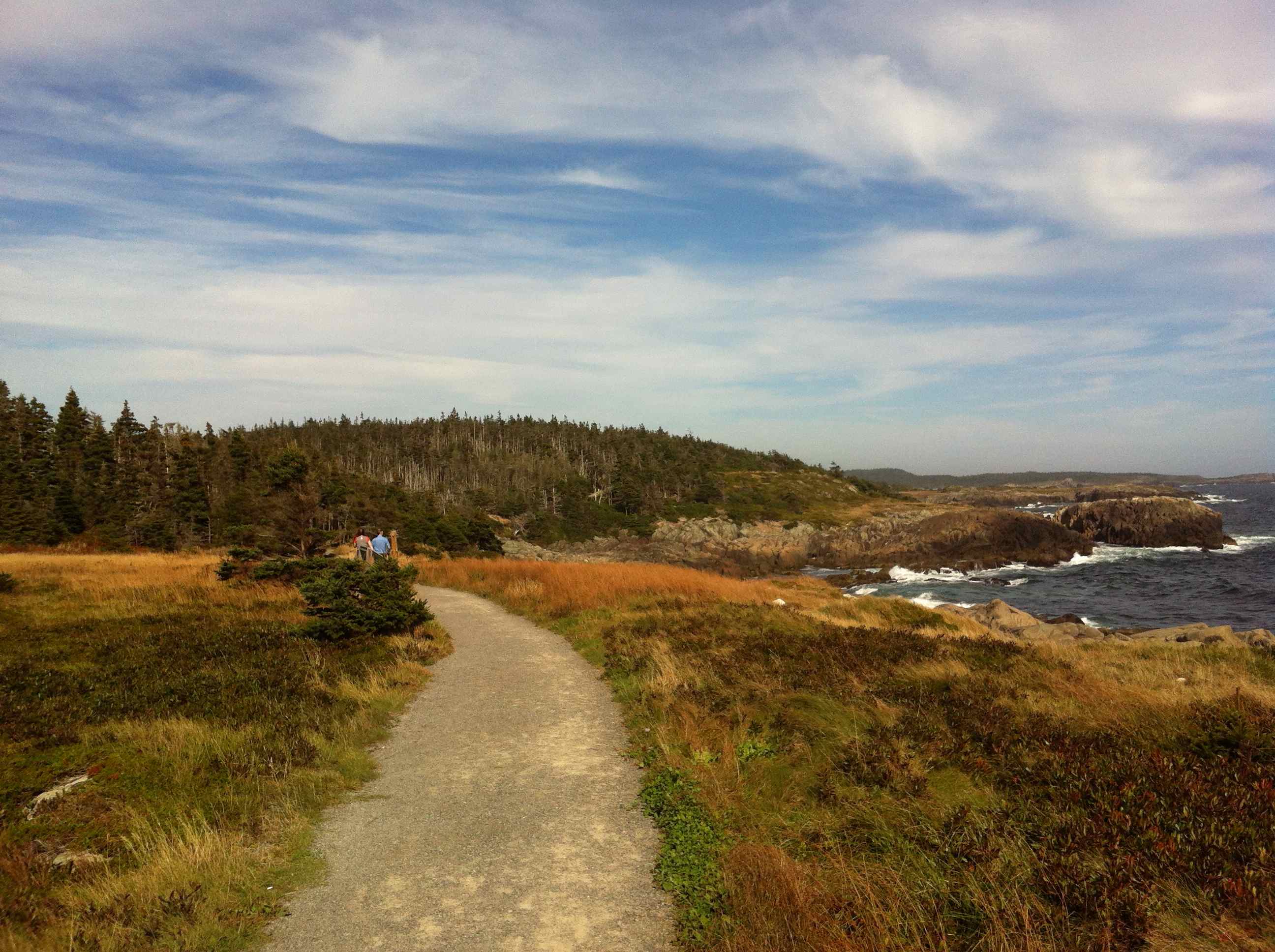 On Sunday I had the whole day free. I had worked hard on Saturday to get assignments done or at least partway done, because I knew I needed one day with no responsibilities, no assignments, nothing making a demand on me at all.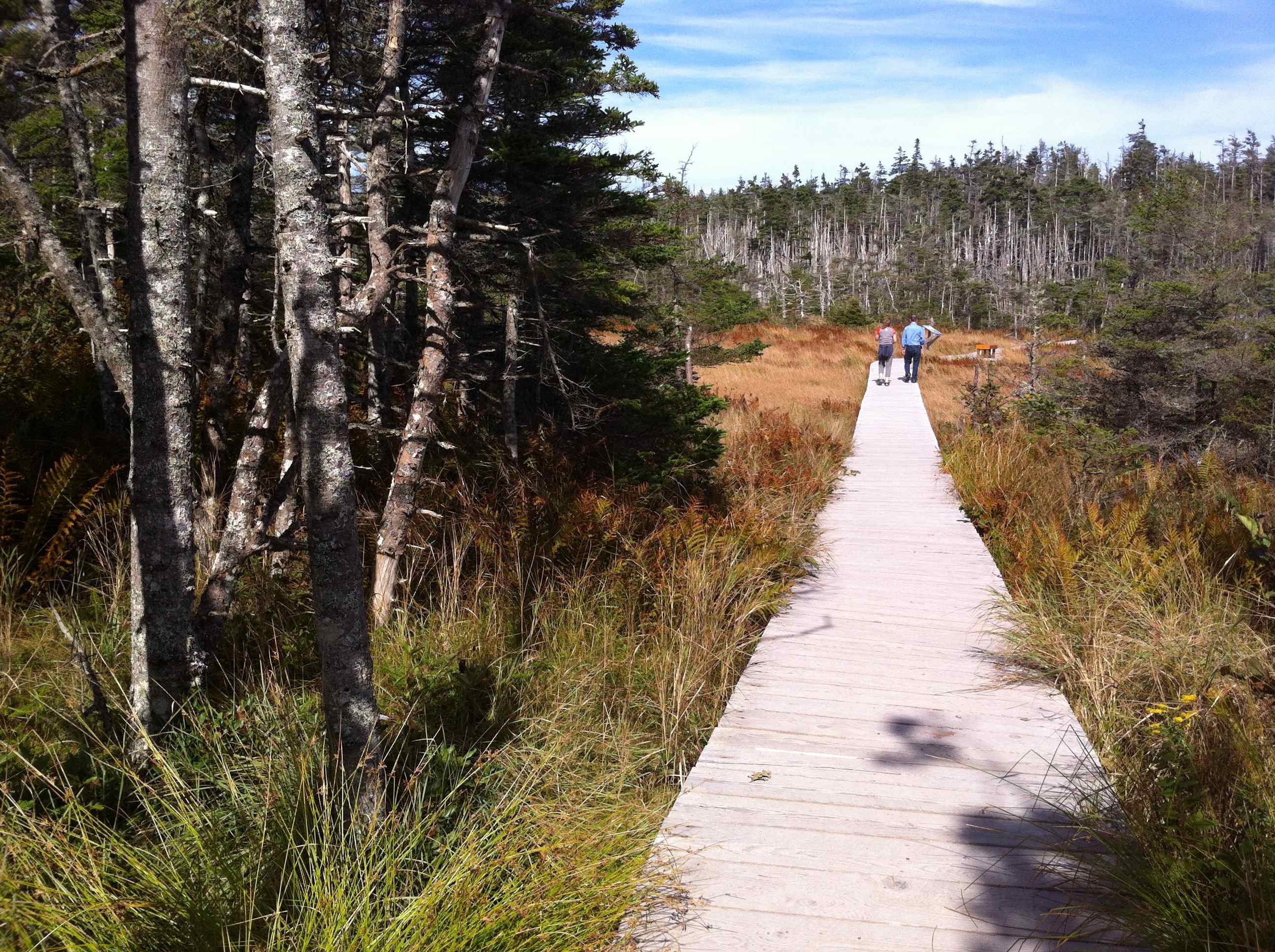 I didn't make any plans for this "free" day, except that Adam and I planned we would make a nice breakfast together. I left the rest of the day "open" so that if I wanted to spend the rest of the day in bed reading, I could. (I knew what he was going to be doing – football season has started!) But then, as we were making breakfast and I saw how windy it was out and how nice and sunny, I realized, what I really wanted to do with the day was walk for hours outside somewhere, feeling the wind on my skin.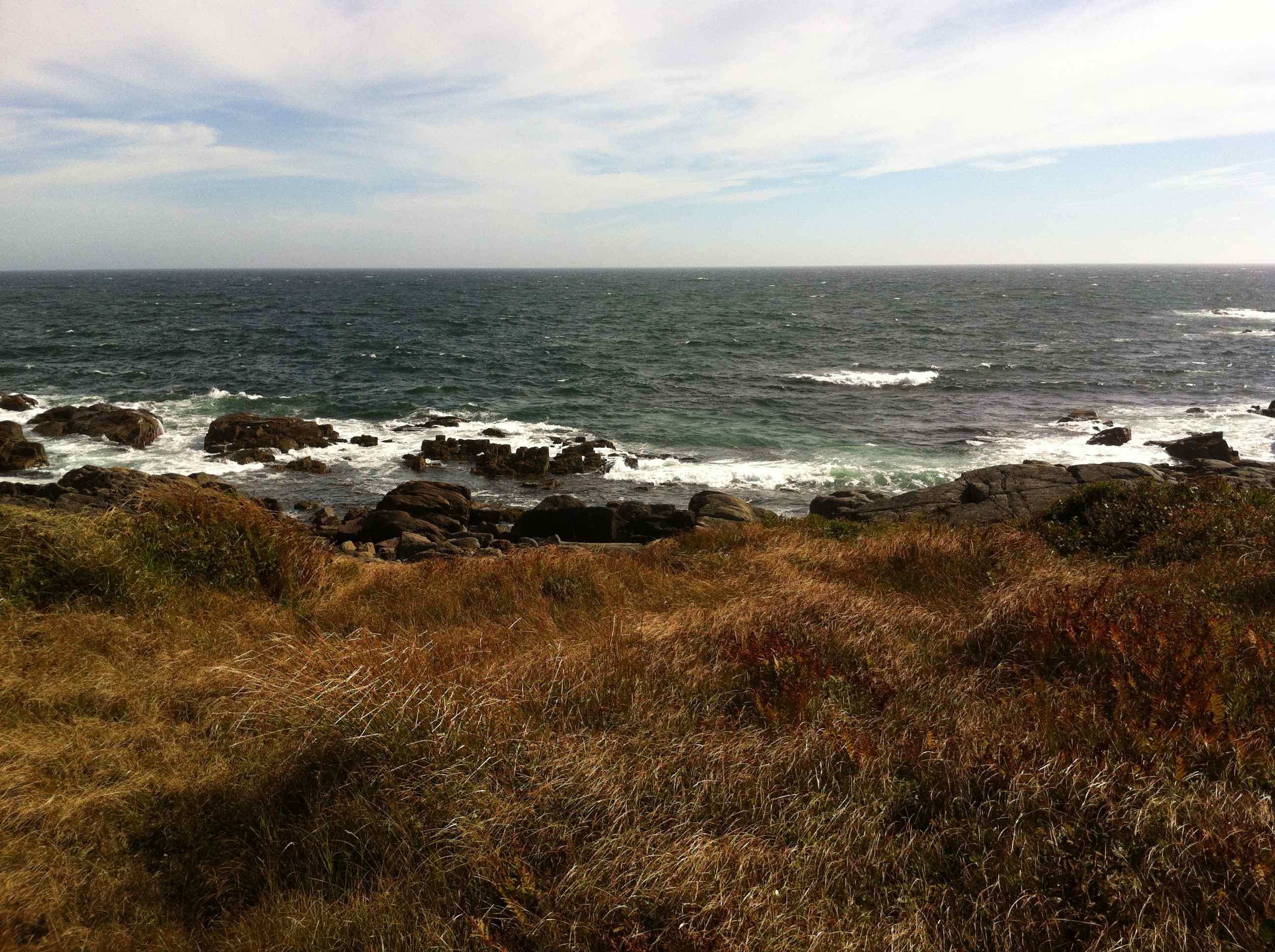 Last year when I went to Kennington Cove to swim, with my friend Stacey, after our swim we drove out to the Louisbourg Lighthouse trailhead. At the time, I hadn't known there was a trail there, so it was a revelation to me. That particular day we didn't have time to hike it, so we just walked a few feet down it and then turned back. So I knew that there was a trail there, and that it was in good shape.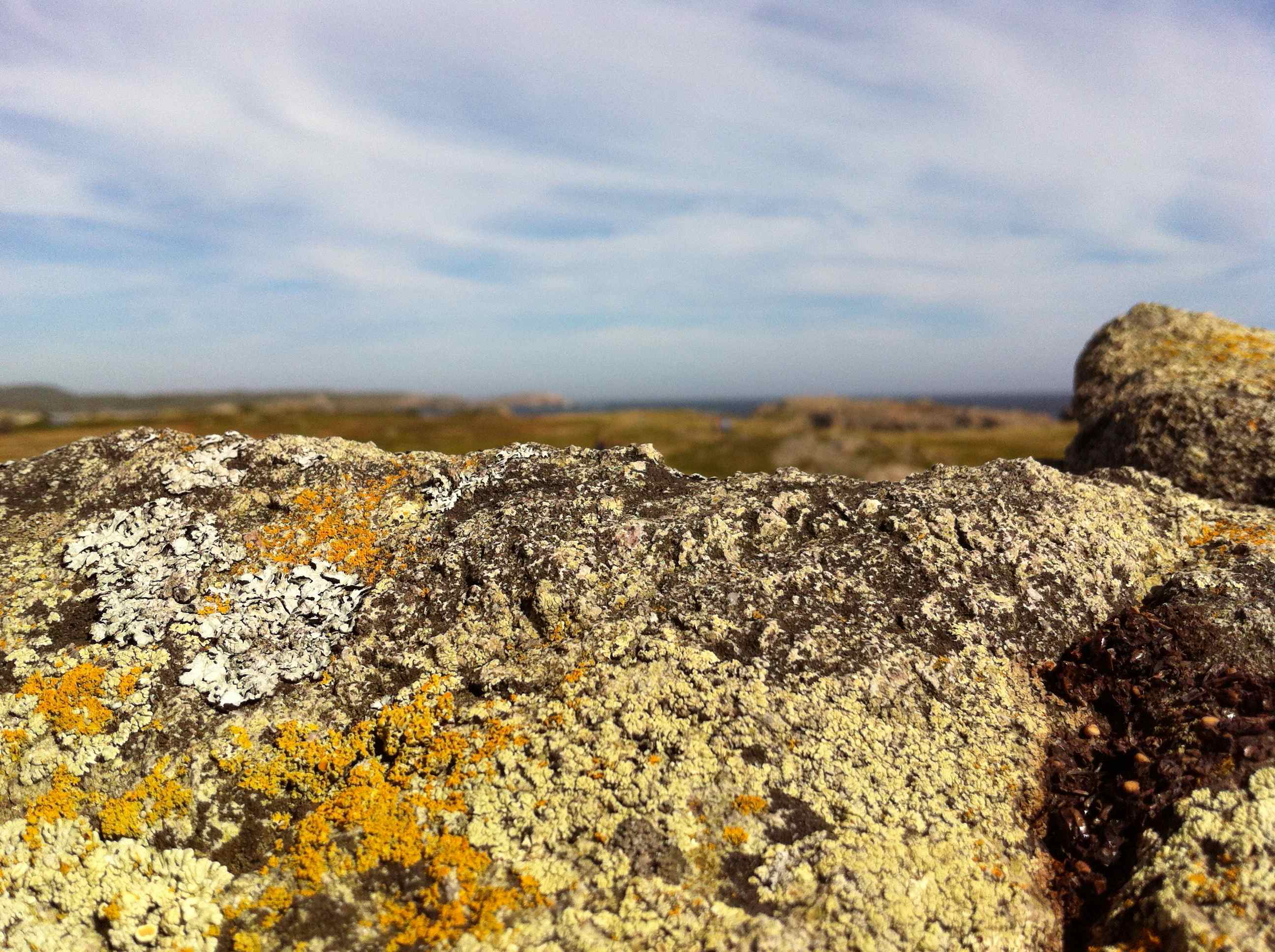 Anyway, back to this past Sunday. I headed out. I didn't pack any food, or wear proper hiking shoes. (My Birks have been pretty good to me over the years in a variety of terrain. I wasn't worried.)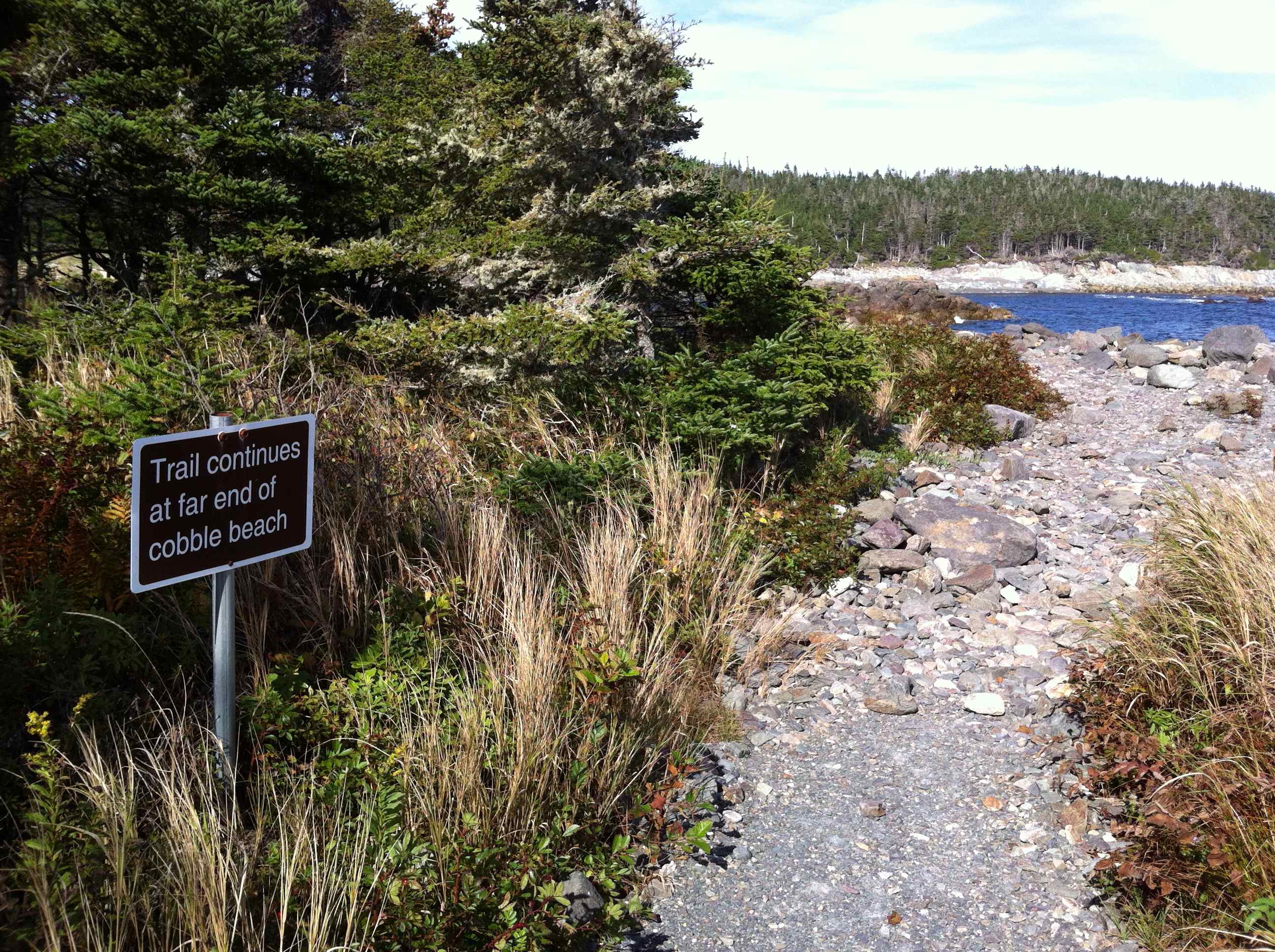 The first kilometer or so is flat gravel, and wide: a very good trail. It's a loop that goes along the shoreline and then inland on the return. It was glorious and everything I'd been hoping for: wind, sunshine, the sound of waves crashing on the shore, and some time alone to just walk and think my own thoughts.
Where the loop trail turns around and goes back, I saw this sign (above). So, I went a little further.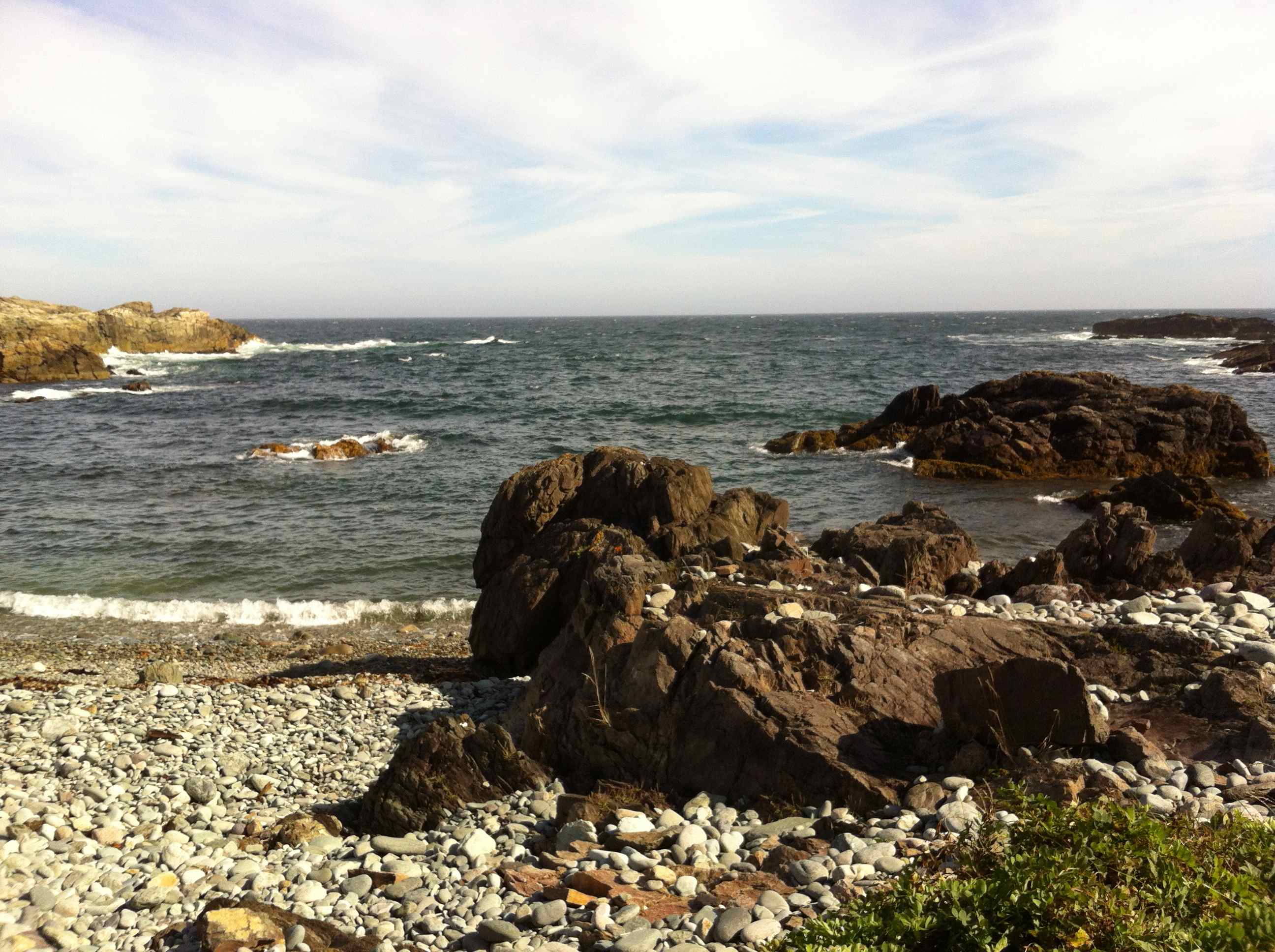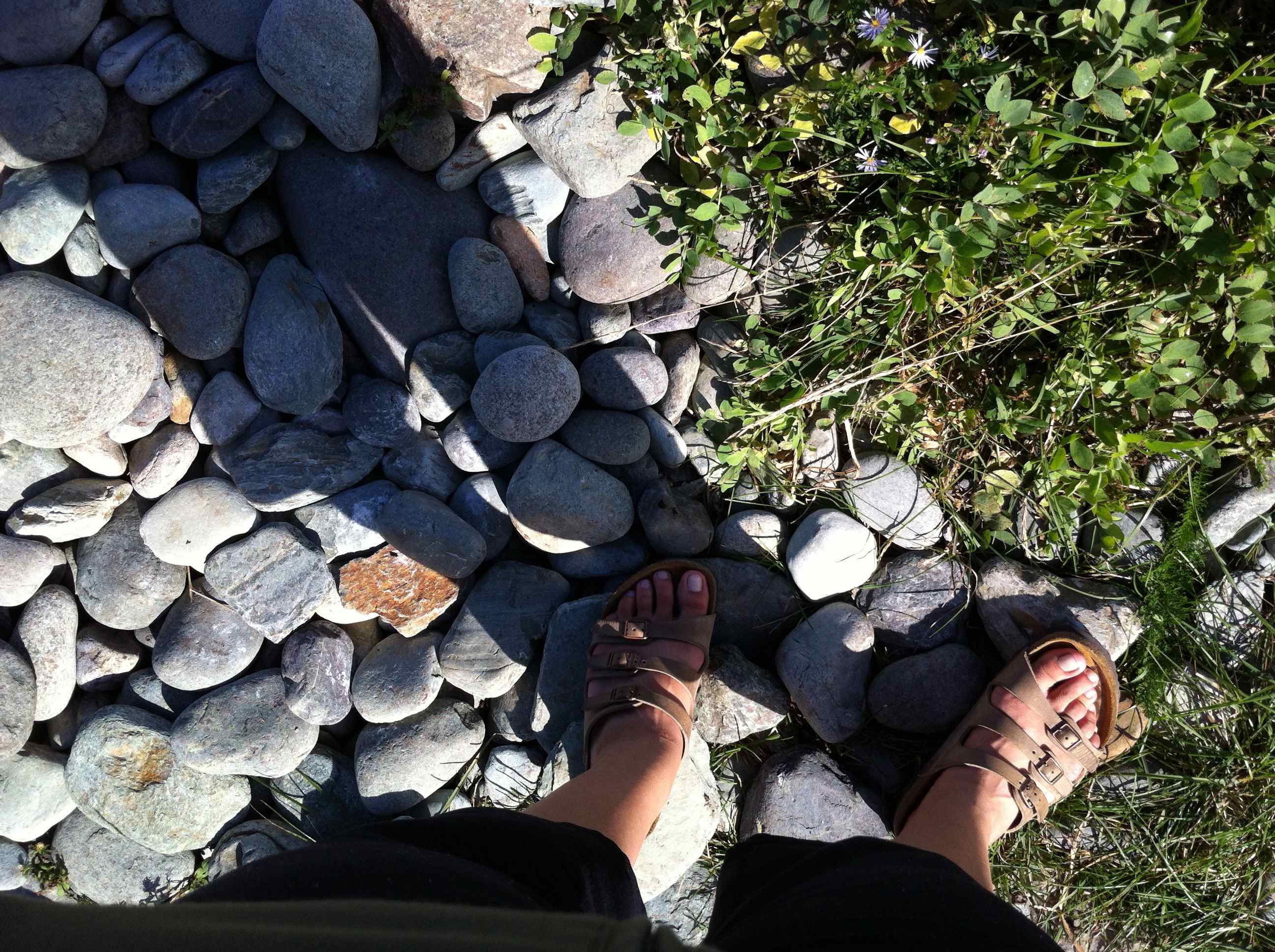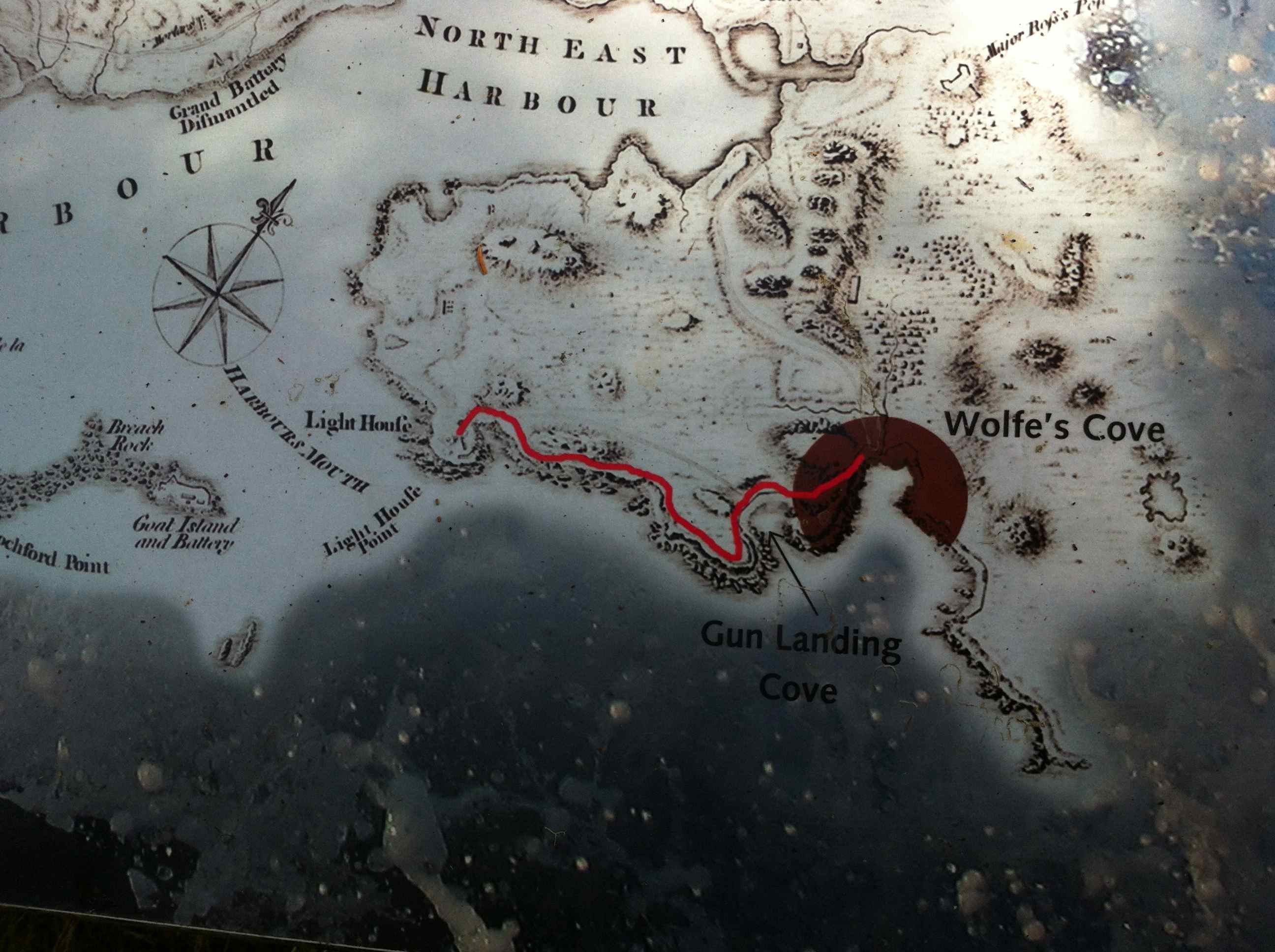 And it got a little less Birk-friendly.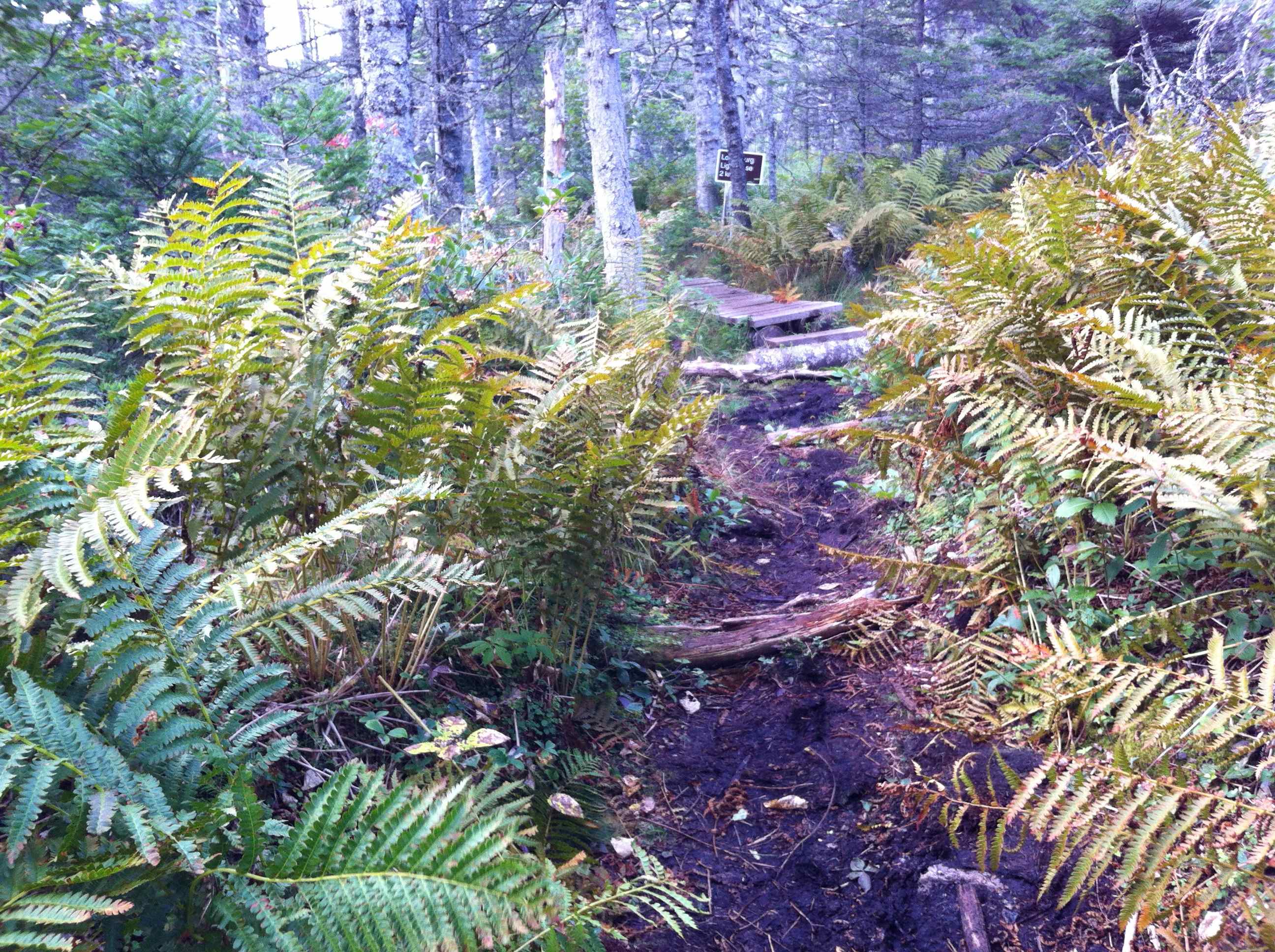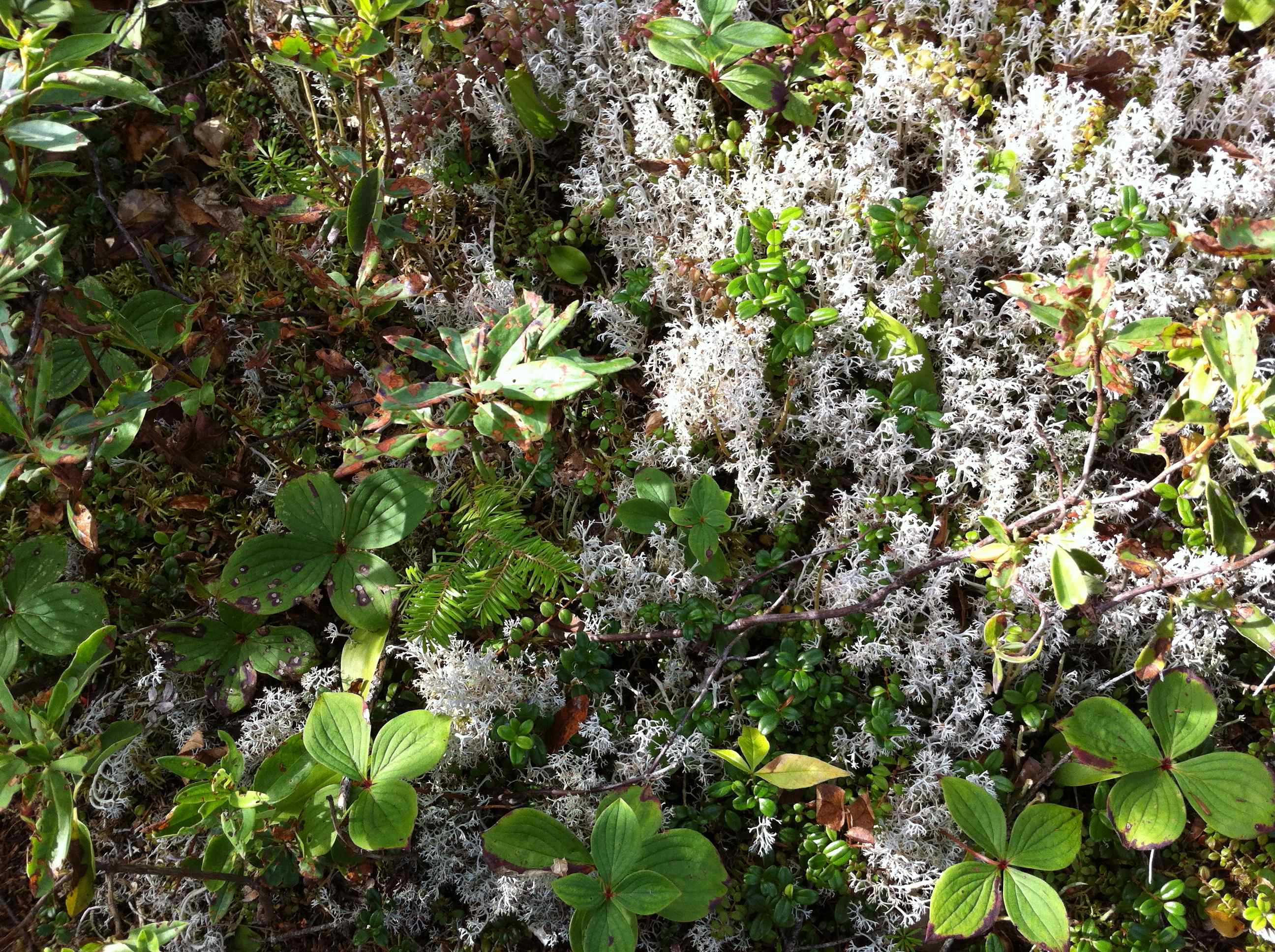 So after a bit of walking around big muddy spots, I turned back (and made a mental note to return soon with proper hiking boots).
I stopped at the cobble beach on my way back through. I took off my sandals, and stood with my feet in the water, letting the waves crash over them. Man, it felt good! After a week of being indoors for most of the time (besides for when I take my morning walk or am walking from car to building), this girl needed some pure, unadulterated nature time.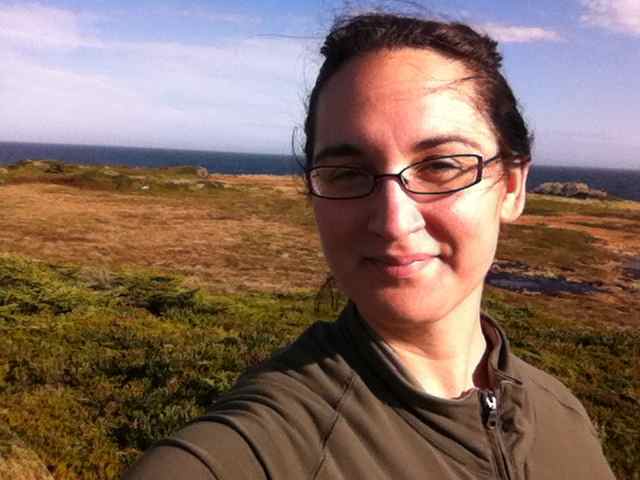 And you can see just how happy it made me. 🙂
After I got back to the car I realized I still wanted to explore a bit. So instead of driving straight back to Sydney and then home to North Sydney, I went out to Little Lorraine and Main-a-Dieu, just to see what was there.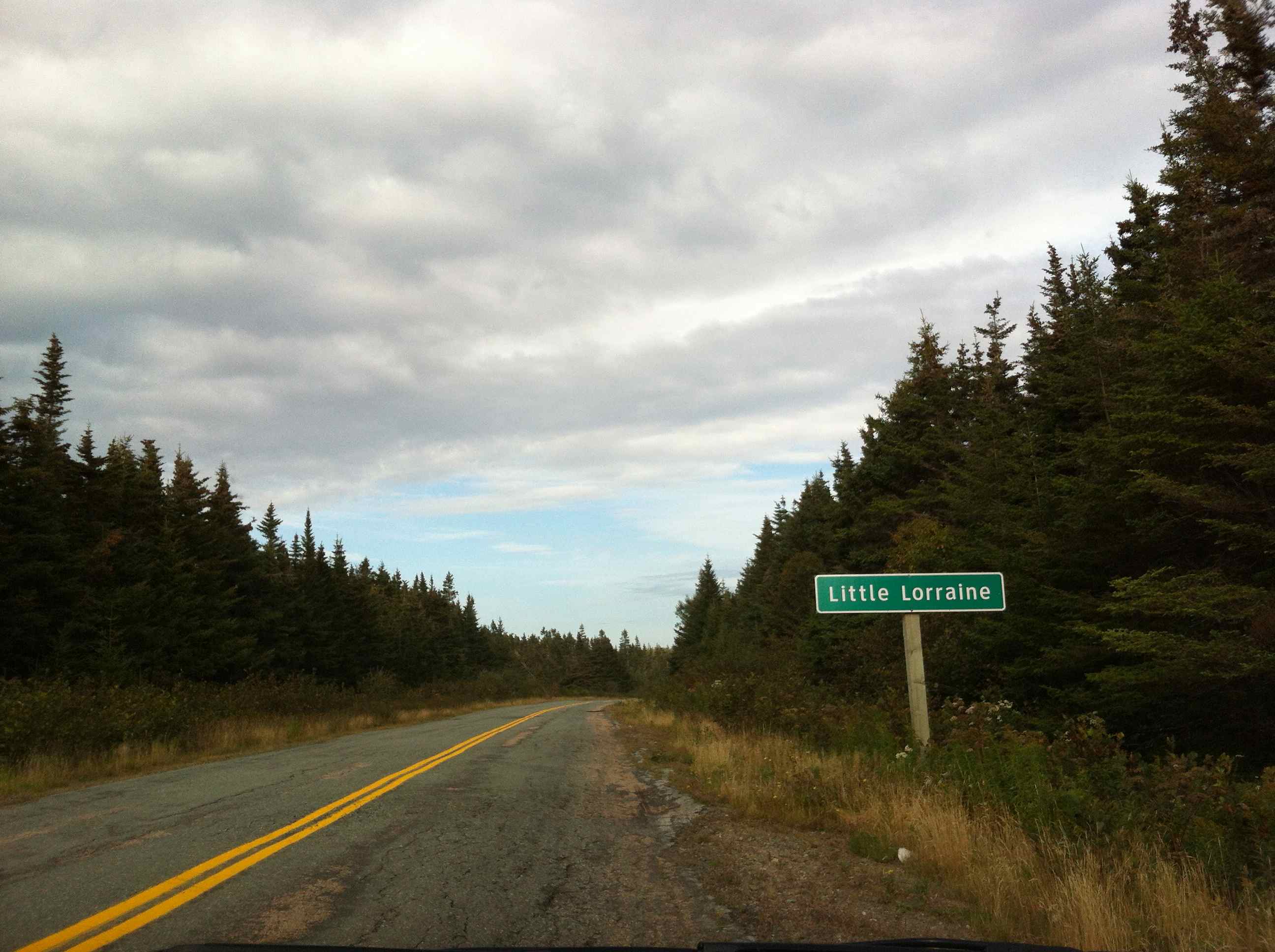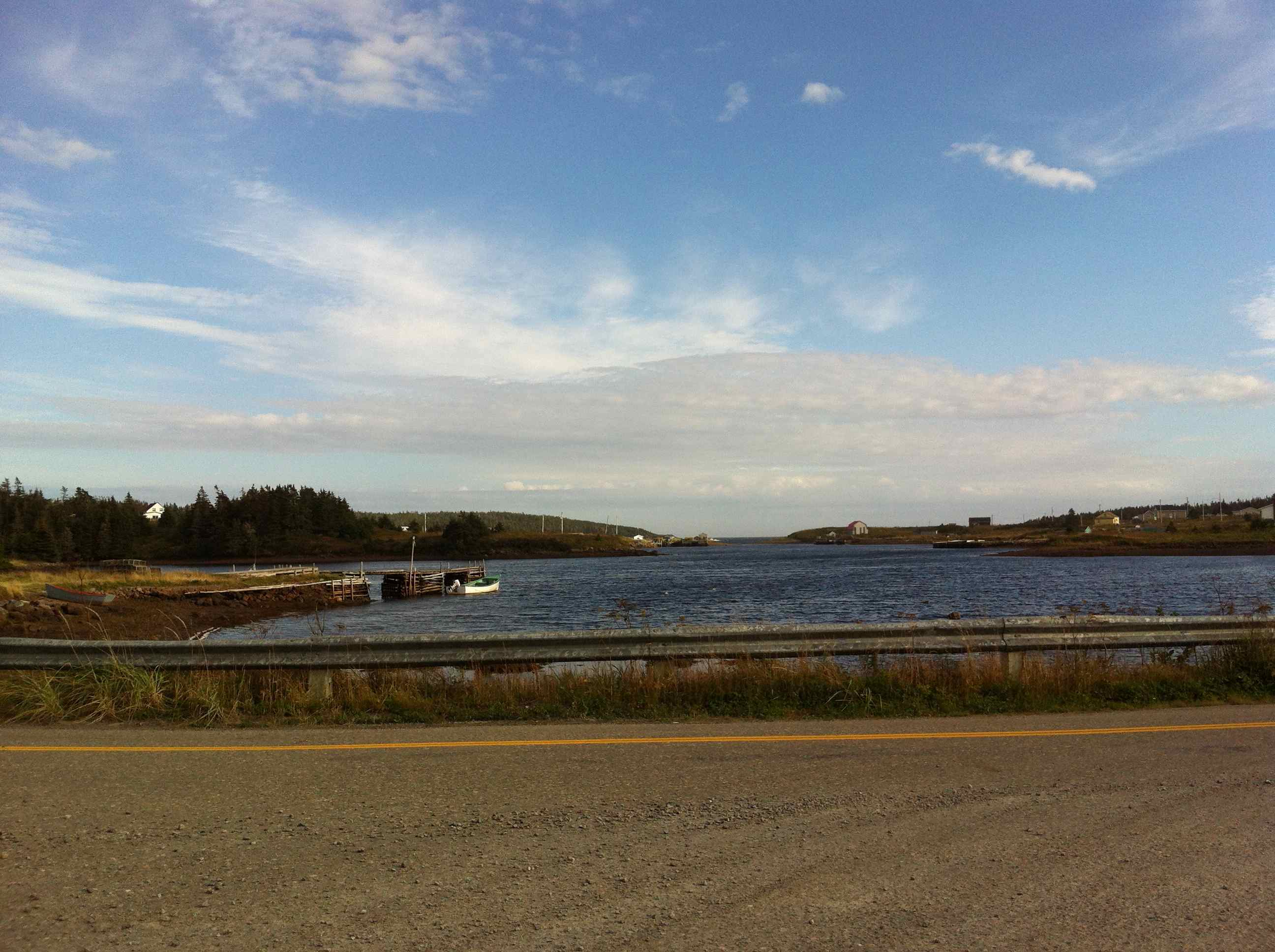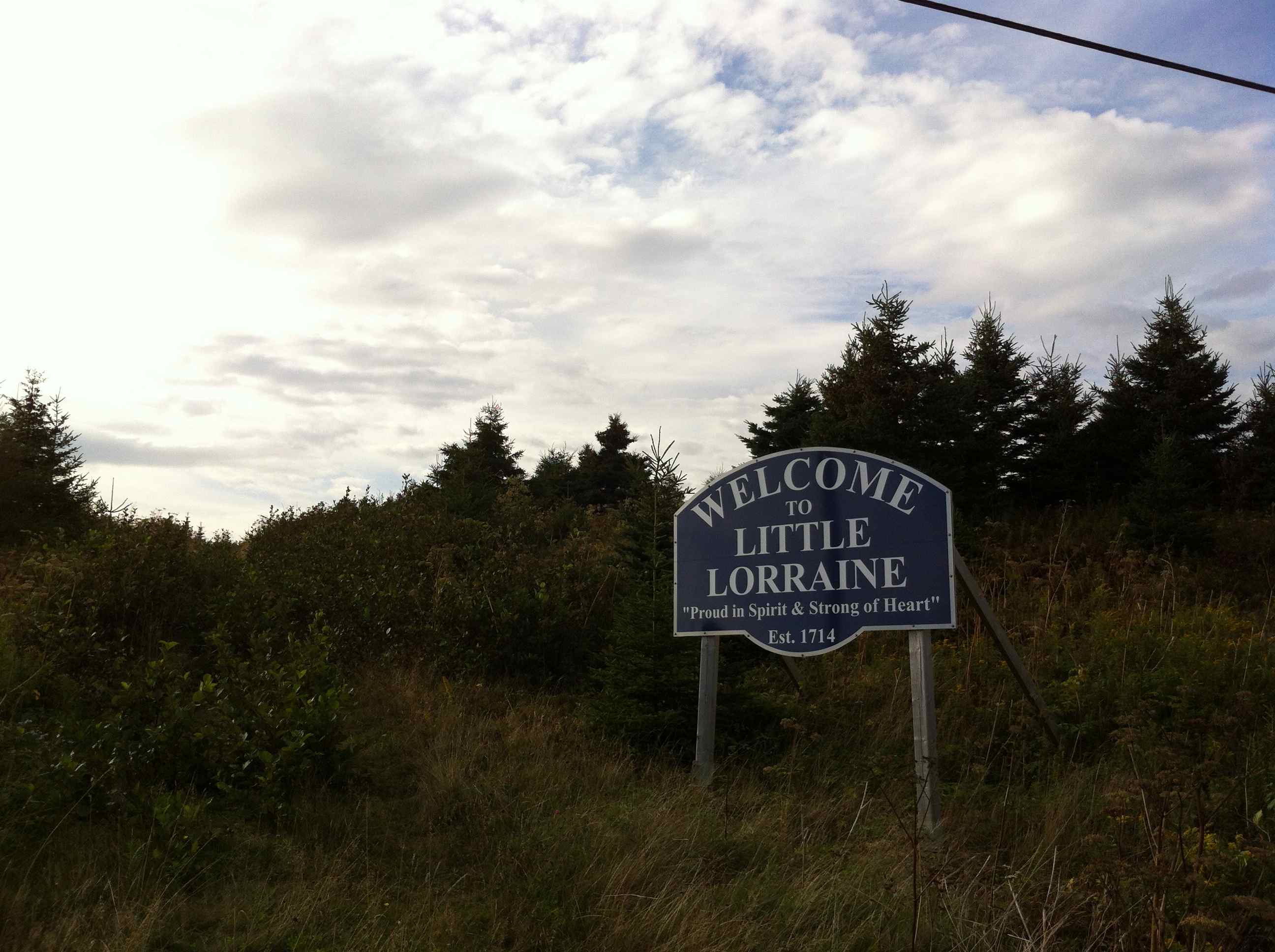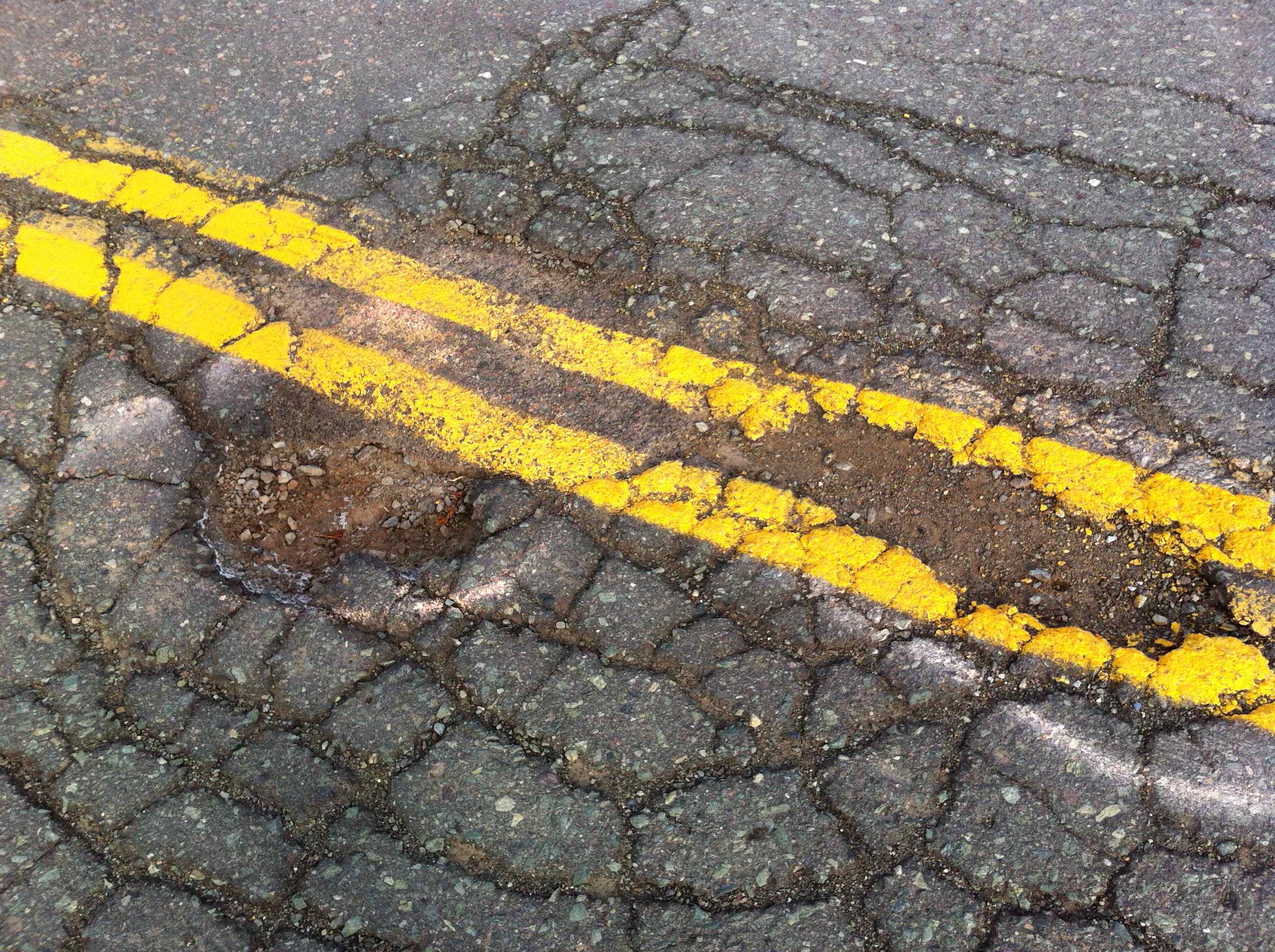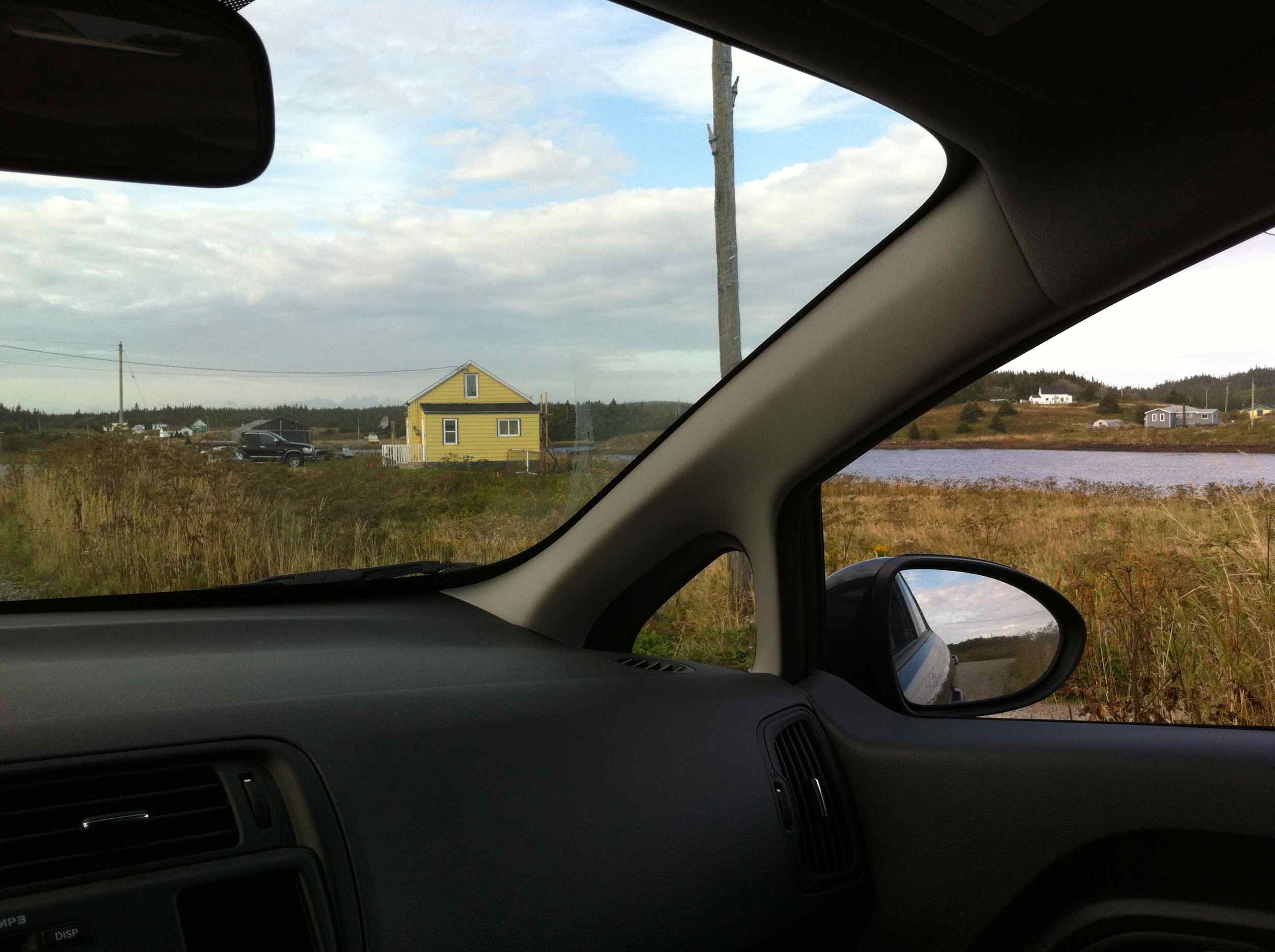 I didn't know that Main-a-Dieu beach had this beautiful set of boardwalks! And that the beach there is so nice! I will be coming back here for some "ocean time," that's for sure.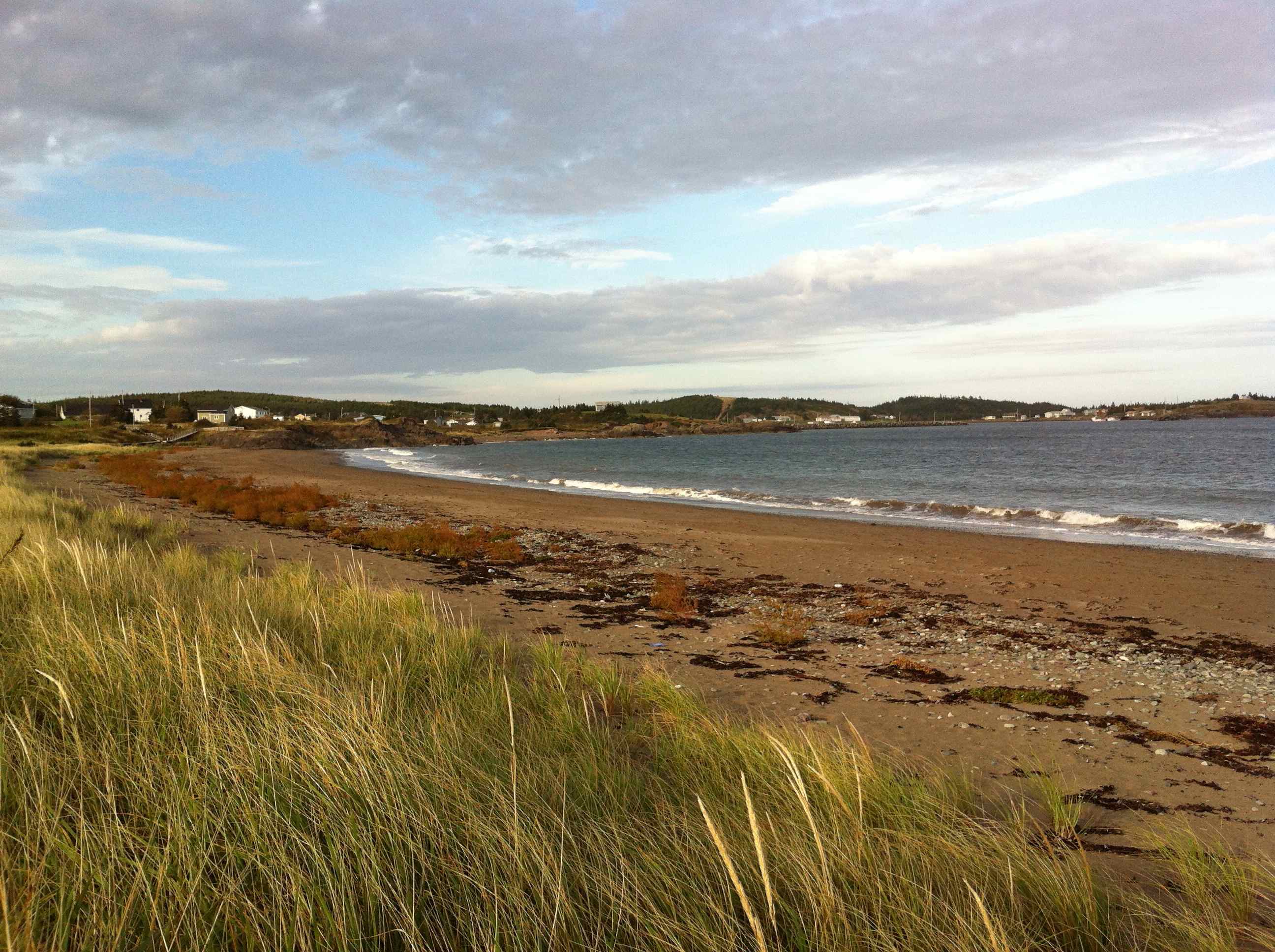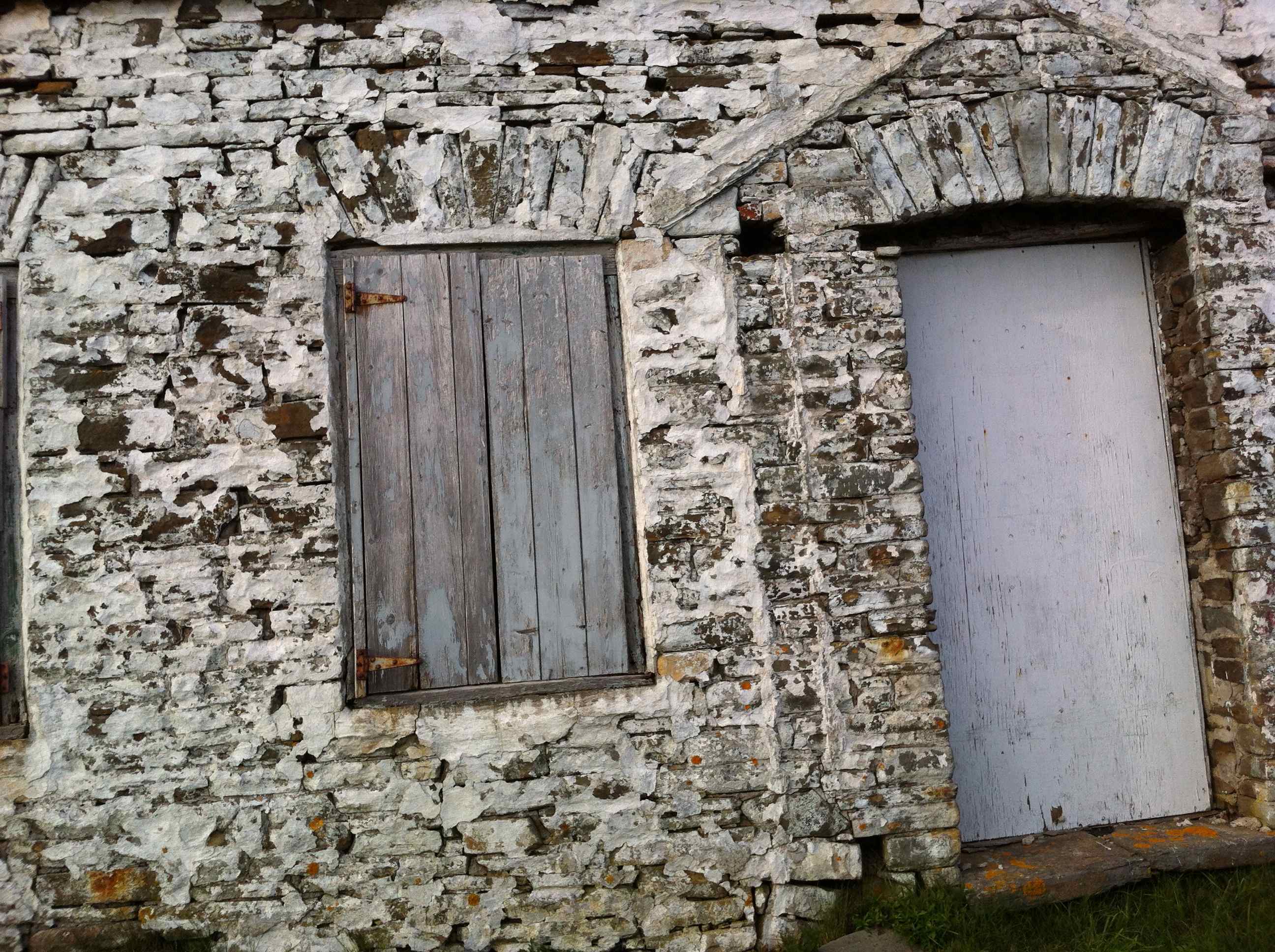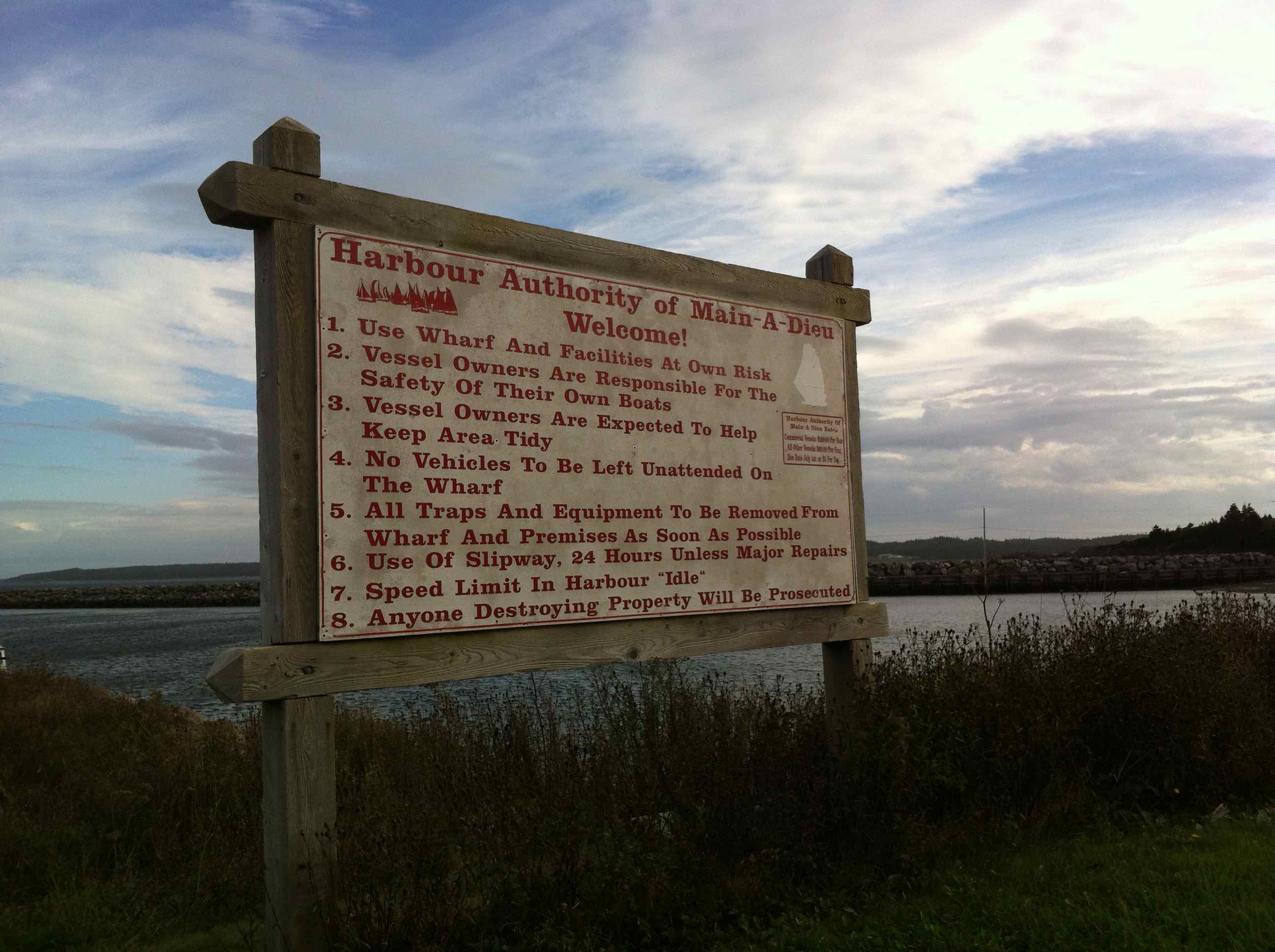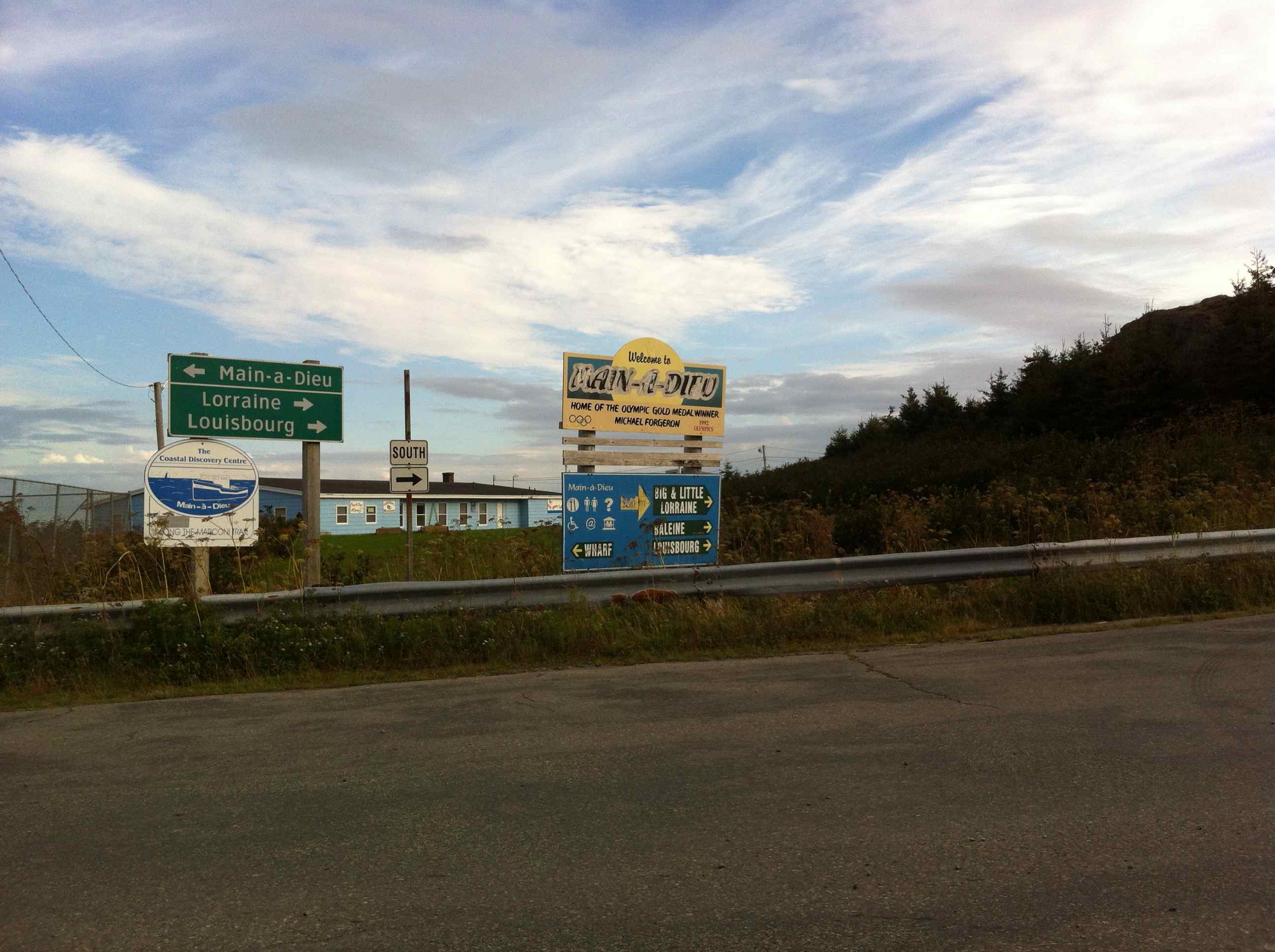 So it was a great excursion, and reminded me of the power and value in "coming home to myself"– making time to do those things that are for me alone. Lovely.