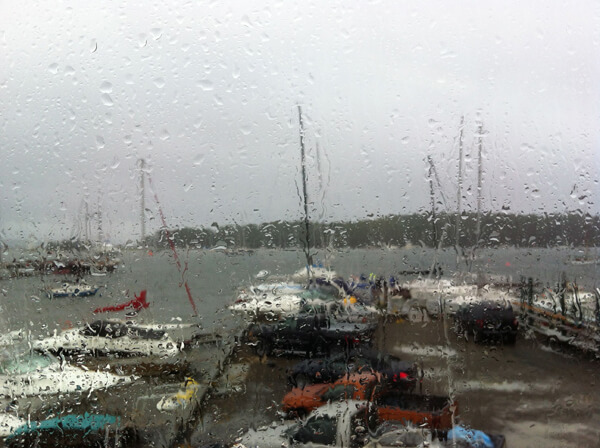 I used to LOVE to make collages when I was a kid. I remember getting a bunch of Vogue magazines from Susanna Fuller (a neighbour's daughter who was in her late teens or early twenties – I don't remember exactly, I just remember that she was older and cooler) when I was probably around ten. This was when Cindy Crawford was in the pages all the time. I remember carting those Vogues in a wheelbarrow through the woods to my house (this was when my parents were still together and still lived in the cabin they had built, which was accessible only by footpath), and then spending hours in my room sitting on the floor, cutting pieces out and gluing them to paper. It was bliss! (My parents, god bless them, really left me and my brother to our own devices most of the time, which resulted in us doing stuff we really loved. Often when I want to remember who I truly am, I think about the stuff I loved to do as a kid. It's still my favourite stuff.)
Then in my teens, with my goofy best friends, we'd make collages, too. Some silly, some artsy.
I used to collage stuff in my journals, too, and I love to look back at them and remember where the bits of paper and pattern came from.
And then it sort of slipped by the wayside. Funny how that works. Life gets busy doing other "important" stuff and we forget to make time for creative stuff.
On the weekend I was working. It was a quiet, stormy morning. I was reading Elise Blaha's blog, as I've been doing for the past month or so (as I seem to mention pretty much every time I blog now, haha), and getting all fired up and inspired to do something like her Project Life. Except, it would be days before I'd be back in my home office, able to print off photos, or work with stamps, or anything. I was getting kind of frustrated by this!!
Then I thought, "Derp!" (That's Adam's nickname for me.) "Work with what you've got!"
Because, of course! Limiting what you have to work with is a good way to get creative, as Elise herself says.
So, I looked around me. I gathered some of the brochures we have lots of (and can stand to have me cut up), got scissors and pen and tape and got to work.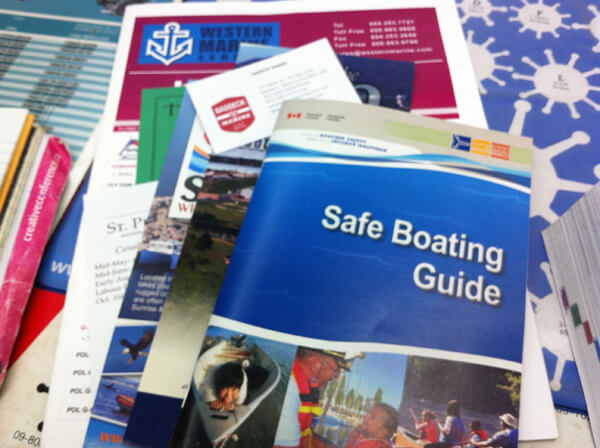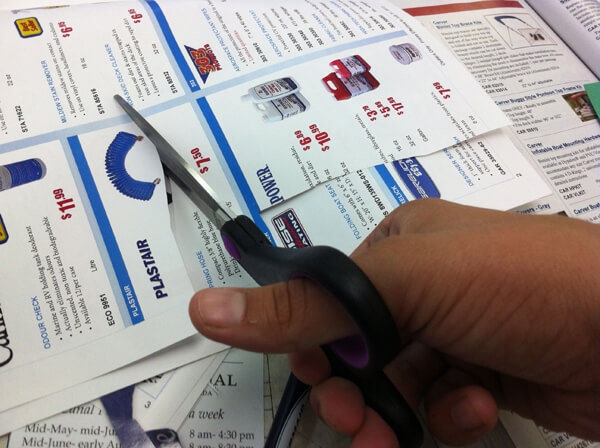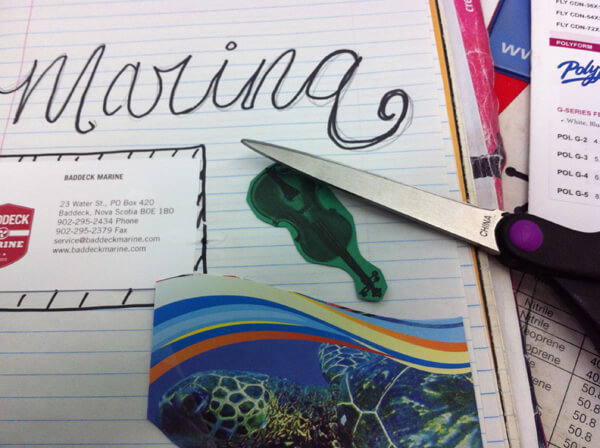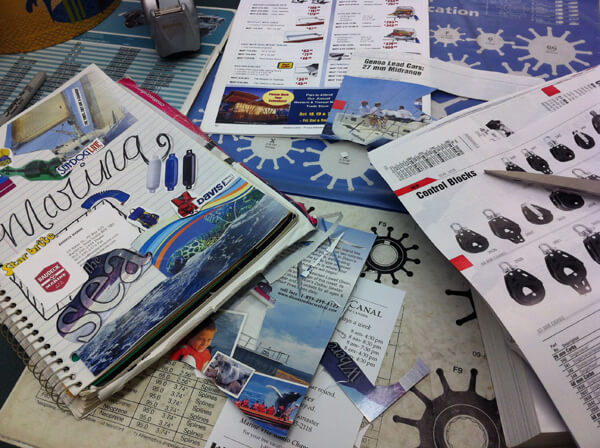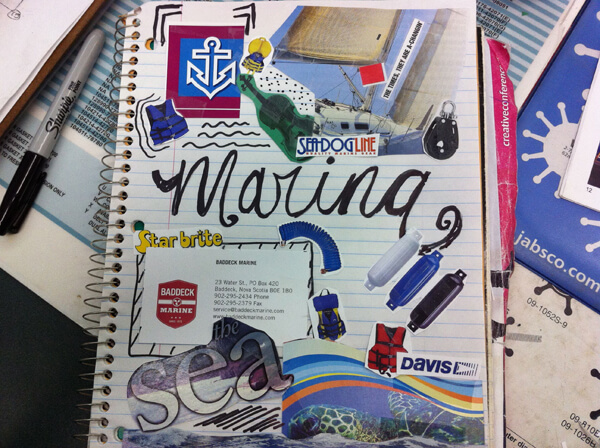 The end result isn't amazing. I mean, I made it in half an hour, I didn't consider any of the choices, just stuck stuff wherever I felt like it, and half the time there were other people around. But, it was fun to make, and reminded me that I don't need to have the 'perfect' set-up in order to make stuff. And it will always remind me of my summer job at the marina.