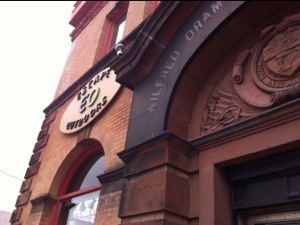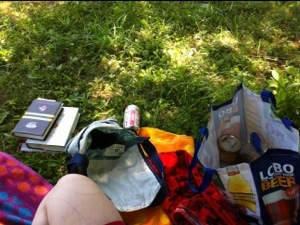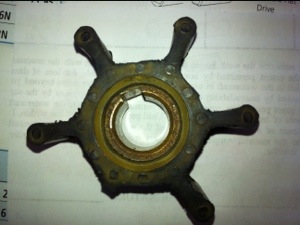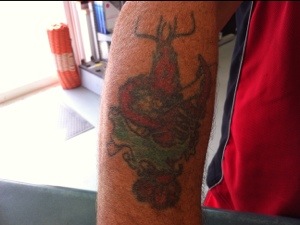 Trying out blogging from my phone using the WordPress app. This is what my weekend looked like – dropping off postcards at Escape Outdoors in North Sydney, sitting by a river with books and food, with my phone turned off, for several hours on Saturday, then working on Sunday, where I saw the leg of Race the Cape leave (sort of), plus a sad impeller and a rad lobster/downhill skiing tattoo.
(Me to customer: "That's a sweet tattoo! Can I take your picture? And can I put it on the Internet?")
Tonight I'm going to see my brother perform in "Out of Black Cove" at the Gaelic College. I'd link to it but I'm not sure how yet on this app. Rather, I do, but it seems more complicated than I want to bother with right now.
Working the rest of the week – luckily though the heat had calmed down a bit, it's nice and cool here, although still nice and sunny.
That's all for now! Oh and I also brought some postcards to the Bell Buoy restaurant in Baddeck, so they're available there too. Soon I will have an Etsy shop to sell them to people not on the island – somewhere in between marina work, design work (which I will share at some point!) and having a wee bit of a life, I'll get that going.