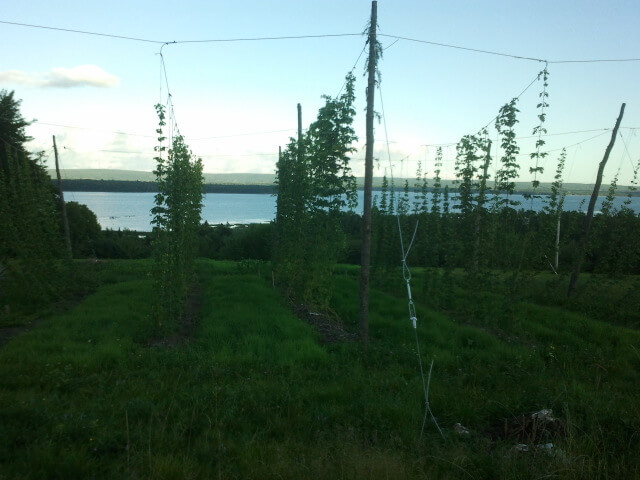 As you're aware, if you've been reading this blog a while, there is a microbrewery starting up in Nyanza, near Baddeck.
In case you're not, however, this post is my first interview with Jeremy and Melanie, this post is when I tasted their beer, and this post is an update from June of this year when I visited their property. (Oh and just for kicks, this post is Erin the Librarian writing about growing her own hops in her garden in Whitney Pier, and books on beer growing that you can get at the Cape Breton Regional Library.)
So how are things going with Jeremy and Melanie, and their little boy Everett? Well, bountifully. They've begun construction on the brewery building, for one thing. (All pictures courtesy Jeremy.)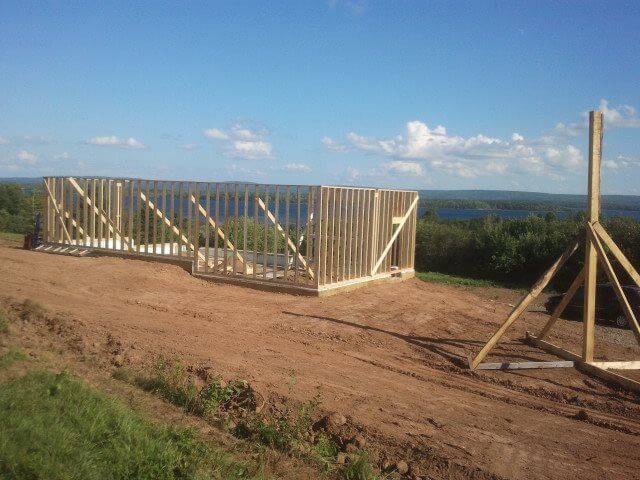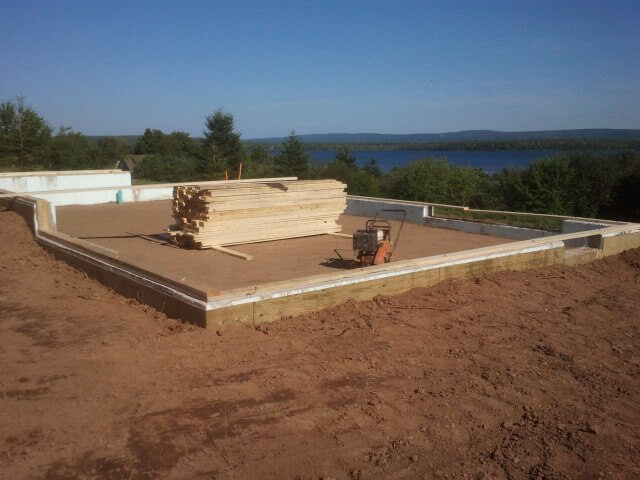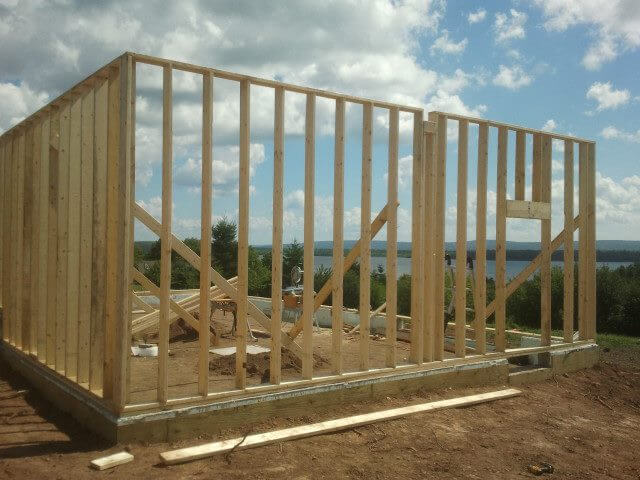 And the hops have been harvested for this year.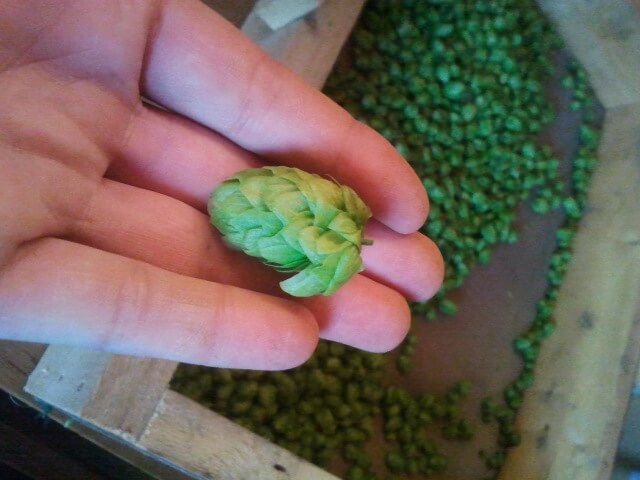 I asked Jeremy about the beer-making process and what part the hops play. He wrote back, "The cones are added to the boil at varying times throughout the boil. They lend bittering and aroma properties to the beer depending on varietal and how long you let them boil with the beer."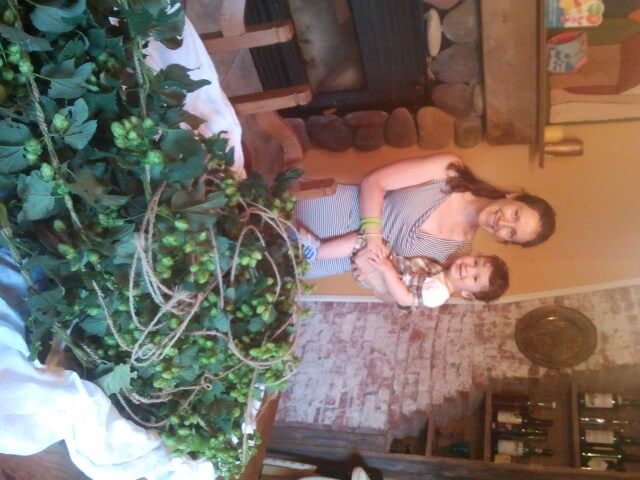 Doesn't this picture of Melanie and Everett have a wonderful 1970's vibe to it?
Like it should be the cover of a book called "Going Back To The Land: A Do-It-Yourself Guide to Health and Happiness."
The other news is that they have changed their name from The Kilted Moose to Big Spruce Brewing.
Jeremy says, "As we've gone further down the road into our business, we've looked harder at trademark-related issues, and we've also thought a lot more about the kind of brand we want for our brewery. So we've decided to change our name to Big Spruce Brewing."
He says that the spruce is a great iconic Canadian symbol, and that there are lots of spruce trees around the brewhouse. And yes, a spruce beer is in the works.
You can keep up with their news by Liking their Facebook page. And there will be updates on this blog sporadically, as well.