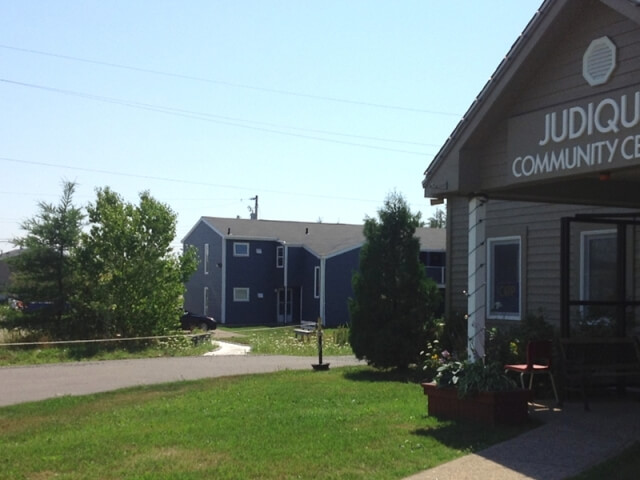 By Dwayne MacEachern
We can do anything we set our minds to. I was told that sort of thing growing up. I'm just not sure if it was a mistake to believe it or not. I think we believe it at first but as we grow older and we meet any number of failures, we give up – many times too easily. It is a simple fact, however, that you can never truly fail at something if you never give up – and so often success is hiding just around the corner. My favorite example to illustrate this is a story about frustration. Luckily, it is also a story about how easily success can be found.
A number of years ago, in 2004 if I remember correctly, I was working with our local development association in Judique. The office was in the Judique Community Centre, and one day I was at the seniors' building next door chatting it up with the residents who were taking in some sunshine in the courtyard. I realized while talking with one resident, Kay, that getting to and from the Community Centre must be tremendously difficult for here. The seniors' building parking lot is barely 30 meters (less than 100 feet) from the Community Centre, but there's a huge ditch running between the two properties. For most of us, perhaps, and certainly for me, I never thought much of it jumping down and across this ditch and up the other side. But for some seniors this would be challenging, to say the least.
For Kay, this was impossible, really. She is in a wheelchair.
I have seen Kay at so many functions at the Centre I had to ask how she managed, and she told me that usually someone would drive to the seniors' building, help her into the car, pack up her chair, drive around from the building to Keltic Drive, then onto Route 19, then into the Community Centre parking lot, get the chair ready and help her out of the car.
My next question was obvious, and in reality, isn't it the same type of question we usually come up with. "Why hasn't anyone built a walkway across the ditch?"
According to Kay people had tried to for years before to do something but nothing ever came of it. I said this was a story of frustration, but the more I think of it, Kay's frustration had long since withered away. It wasn't even disgust on her face I saw, it was acceptance – acceptance that her onetime hope of the simple ability to wheel herself to the Centre across that ditch was lost. I didn't mention before, that of course, Kay could wheel herself around the roads to the Centre sometimes if she needed – right on the highway, perhaps, as there are no sidewalks in Judique, and only in the summertime when it's dry. But to get across that ditch was never going to happen for her.
And here, my friends, is really how simple it is sometimes to change things. That 'Someone' who should do something – it's usually you. But until you realize it, it won't ever happen at all.
I went inside the Centre later on and I called the Housing Authority who runs the seniors building. The area manager said he'd love to see something done – and if we got the ditch filled in he'd build a walkway across it. I happened to be on the Board of the Community Centre so I made some calls and no problems with the idea except that I learned the ditch itself was an easement owned by the Department of Transportation. I made another phone call to their area manager, and literally within three days the ditch had a culvert and was filled in and a pathway of compacted crusher dust was laid across it. The next week the Housing Authority built a boardwalk, complete with a bench and flower planter upon it.
All I did was make a few phone calls and ask. It took less than an hour of my time to have something done in my community that had been desired for years. And perhaps that is also part of the challenge – that the desire was not our desire as a whole, but just the desire of one individual, a senior citizen in a wheelchair.
Am I proud of this? Well, yes. The first time I was walking outside the Centre after that and I noticed two wheel tracks in the crusher dust I almost broke into tears – but it was also something else I felt – not quite embarrassment, but a feeling like I could not figure out why something so simple was not done a long time ago.
I realize, now, that it's because finally – after all those years – 'Someone' took care of it. It didn't have to be me. It just happened that way. So next time you see something 'Someone' should take care of – it's probably you!
Click here to read Dwayne's first post, from back in March. Dwayne MacEachern lives in Judique.