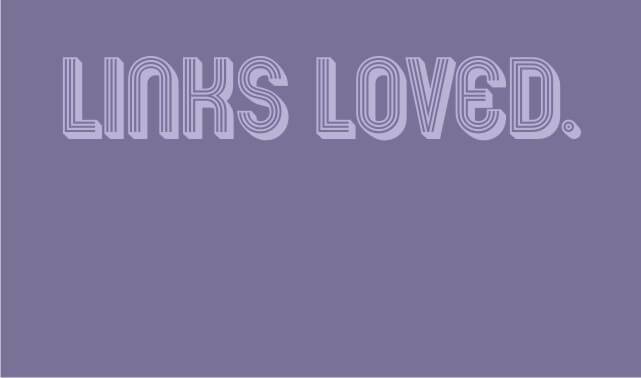 Here is some Internet time-wasting for you!
Because that's what I love to do in MY spare time. No, really! No sarcasm! I seriously find it super relaxing to be curled up in bed with my laptop, cruising somewhat-mindlessly through "those Internets" (which is what an elderly man I once knew, called the Internet).
Mind you, what I love to look at for relaxation is pretty stuff – fashion blogs, photography blogs, design blogs. No heavy reading or thinking. Nothing too depressing. That type of information serves a purpose, too, but to make it on the Links Loved list, you gotta bring a smile to my face.
Links I loved this week: