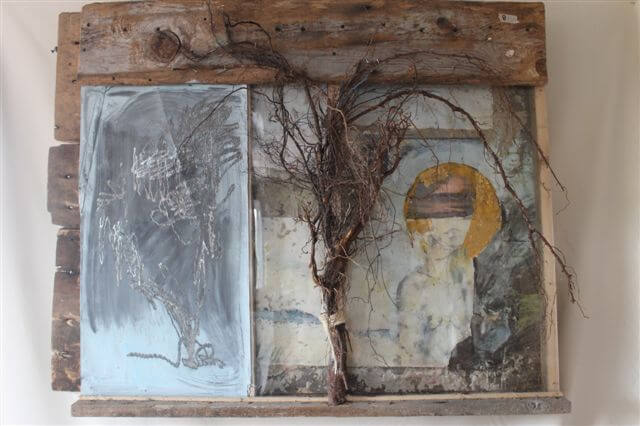 My good friends George and Cora-Lee Eisses Smith are delightful, entertaining hosts and run monthly "feasts", or six-course themed dinner parties, in their home in Middle River, which are open to the public by reservation.
George, it turns out, is not only an inventive chef, but an artist as well. And this coming Friday, he's got an art exhibit opening at the Inverness County Centre for the Arts called "The Rebirth of the Dryads Beneath the Sun."
It's a multimedia exploration in sculpture, painting and sketch of "the conception of trees and the rebirth of their spirits in recycled wood and the feminine form.
"The elemental light of sun and moon cycles required for the birth and transformation of living things traces patterns through the evolutionary process."
It will be on from June 8th to July 2nd, and an opening night champagne reception will be from 6-7:30 pm on June 8th.
I encourage you to go, if you're able! I've seen some of the works and they are stunning. Apparently, too, if you walk around the room reading the titles from start to finish, there is a story hidden there. If you know Cora-Lee's way with words, you'll want to look for that.