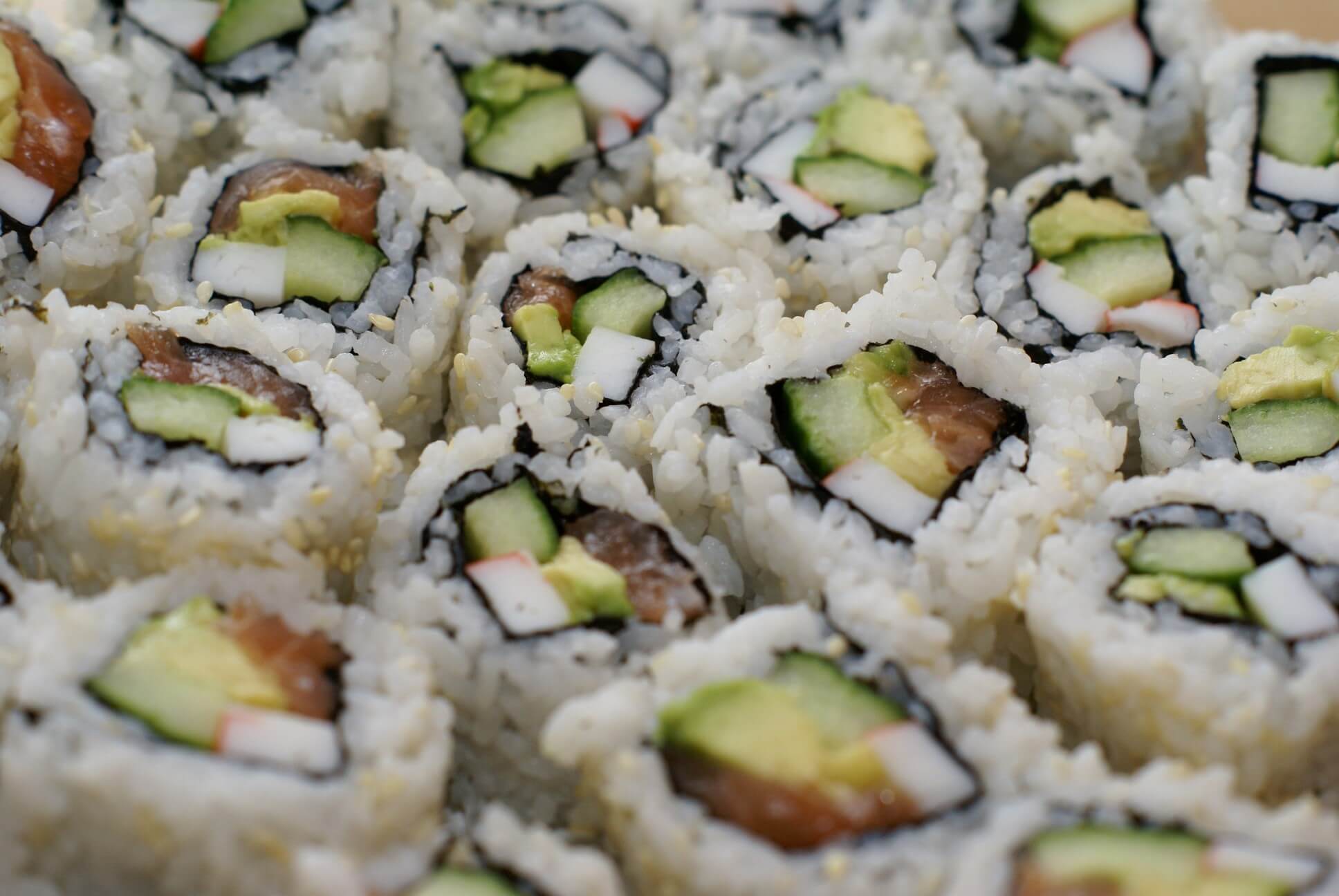 A few weeks ago we set out to make sushi at home for the very first time. We learned two very important lessons: (1) it is easier than you might think; and (2) it is cheaper than you might think.
We've always loved going out for sushi and were over the moon when Oka Maki opened up on Charlotte Street in Sydney. Their sushi is some of the best but at $60-$65 for two people (pretty standard unless you're lucky enough to enjoy your sushi in BC) it's not something we do all that often.
After a few YouTube videos and a trip to Sobeys on Prince Street we were ready to go! With the exception of the Nori you can probably get most of these things at most grocery stores. Here's what we bought, what it cost and how much of each we actually used:
Ingredient

Cost

Amount Used

Per Meal For Two Cost

Miso Soup

4.99

2 of 3 packages

3.29

Nori

3.99

6 of 10 sheets

2.40

Bamboo Roller:

3.80

One (can be used and reused and reused)

3.80

Sticky Rice

2.99

½ of bag

1.50

Cucumber

1.67

¾ of cucumber

1.25

Avocado

1.29 each

2

2.58

Salmon

12.00 (two packages)

¼ of 2 packages (we ate the rest in a pasta the next night, but will buy way less the next time)

3.00

Crab flavoured Pollock:

This comes in strips and chunks – we used the chunks the first time and strips the second time. Go with the strips if you can. They're easier to cut and roll up much neater.

3.99

2/3 of package (the other 1/3 is good to eat the next day in a sandwich or just on its own as a snack)

2.63

Siracha

3.99

1/100 of the bottle (this sauce comes in a HUGE bottle relative to what you need. But if you like hot sauce it doesn't get much better than this stuff)

$0.4

Soya Sauce, Mayo and Sesame Oil

Already had

Mayo: four tablespoons

Sesame Oil: one teaspoon (we already had this. The recipe called for smoked sesame oil which we couldn't find but the regular version seemed to work just fine)

$0.50

TOTALS

$40.00

$21.35
What we made:
California Rolls: four rolls cut into 6-8 pieces each (nori, rice, cucumber, avocado, crab flavoured pollock)
Dynamite Rolls: two rolls cut into 6-8 pieces each (nori, rice, cucumber, avocado, salmon)
Salmon Nigiri: about 6 pieces (salmon and rice)
Miso Soup: two bowls
Dynamite Sauce (1/2 cup mayonnaise, 2 tbsp Siracha, ¼ teaspoon sesame oil)
What we learned:
First we cooked the rice. The instructions suggested seventeen minutes to cook and then three minutes to let stand. We learned the hard way to be patient and give it at least another fifteen to twenty minutes to cool. Scalding hot rice isn't easy on the fingers. While the rice cooked and cooled we cut up everything else.
Altogether, it took us almost an hour (cook and cool rice, cut ingredients, assemble) to make. This isn't a treat to whip up last minute or if you're already feeling faint from hunger. But it's worth it, I promise you.
We learned that nori is sticky and delicate. To keep the rice and/or nori from sticking to your bamboo roller, wrap the roller in siran wrap. To keep the nori from sticking to your fingers, dip your fingers in a little bit of mayonnaise.
Our biggest lesson the first time around was buy less salmon. Way less. Unless you're going to make a lot of nigiri (fresh fish on little mounds of sticky rice) you'll actually use very little salmon.
We also learned that everything we made was still good the next day. This is what we were hoping for since we wanted to take some for lunch. It wasn't so good, however, the day after that.
Part of the fun of going out for sushi is the variety. This is something that, without a much bigger investment of time and money, is trickier to replicate at home. Still, compared to a $60 bill (dinner for two with taxes and tip) we saved more than $35 (based on what we used and our lesson learned about less salmon), making this something we can enjoy once every few weeks instead of once every few months. I'll raise a glass of saki to that!
For recipes and techniques pay a quick visit to You Tube and you will find all you need.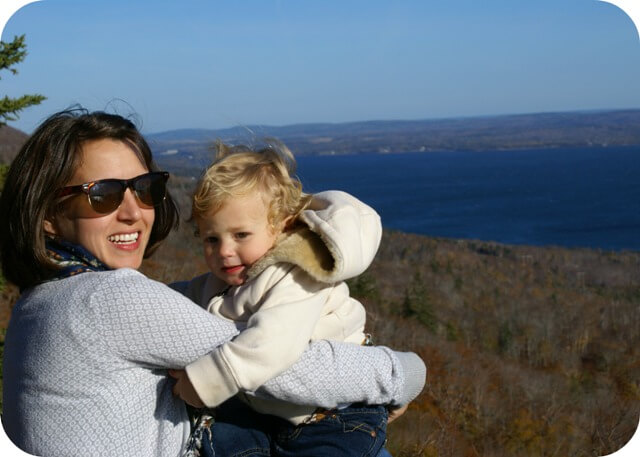 Erika lives in the historic Northend of Sydney with her handsome partner Rob and beautiful, but increasingly mischievous toddler, Frances. When she dreams about having free time, it is filled with sailing, knitting and gardening. Since it is a dream and in no way tied to her actual track record, the garden is thriving.