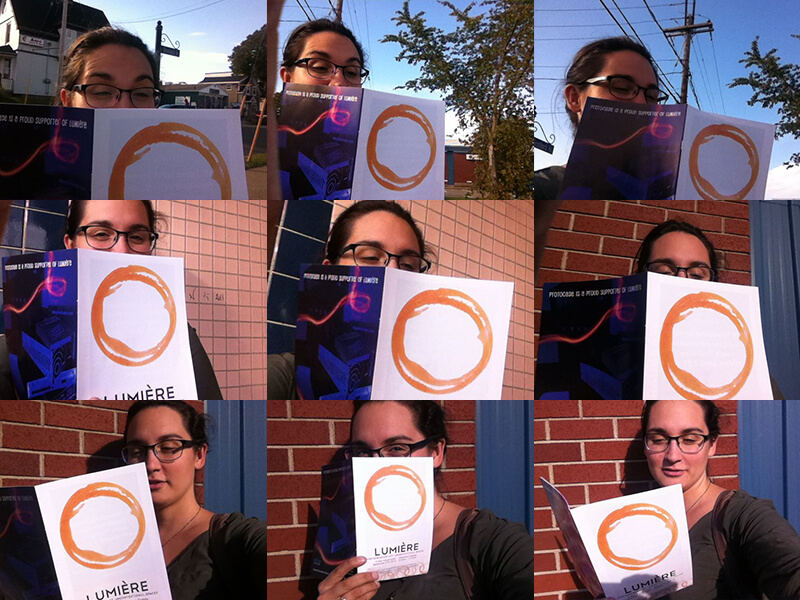 This is the glamourous life of a blogger: taking multiple selfies on a street while people drive by and think you're a weirdo, in search of the perfect "casually reading the Lumiere guide" shot for posting to Instagram.
I say, if you're not having fun, what's the point? LOL.
ANyway, it's Lumiere day! It's Lumiere day! For a person like me who loves art and community, it's a little bit like Christmas!
In this week's edition of Links Loved (a weekly roundup of rad links I loved from the Interwebs, inspired by Elise Blaha Cripe's weekend links series), it's allll about the annual art-at-night festival here in Sydney.
(By the way, I'll be there tonight, volunteering as the social media assistant, posting stuff I see to my Instagram, Facebook and Twitter using the hashtag #lumierecb. Of course, being there in person is the best, but if you can't be there in person, follow along my and other's adventures using the hashtag!)
Alright, here we go:
Artist Kate MacDonald: a painting and a video (quite different from one another). (She's #21 in Lumiere this year.)
Michael McCormack's project Beacon is #26. Here is a video of his lighting tests from earlier this year. This is his blog about the project.
Moire effects are pretty neat! (You'll see them in #23).
This is the post I wrote last year before going out to Lumiere. It has pictures of the 2012 festival.
The meaning of "Cuimhneachadh" (title of Vixie Bee's #33).
Through the Ear of the Teacup (#6).
Cool costume art by Arianne Pollet-Brannen and weather-inspired art by Carly Butler (together they are #3).
This article in the Chronicle Herald has some more info about what you'll see tonight on the streets of Sydney, and the Lumiere website has the full guide, as well as a rad video showing some of last year's festival!
Have a great weekend, lovelies.