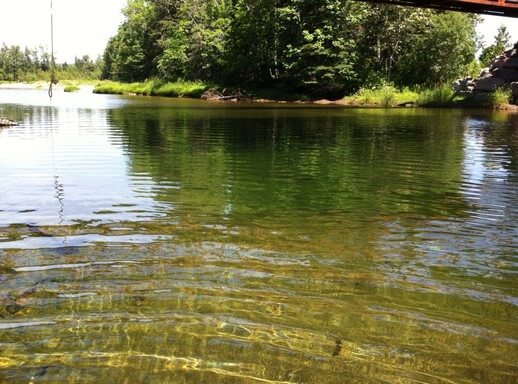 My friend and former design classmate Katie MacLennan writes a great blog called Polka Dot Soup. On it she writes a post some Mondays called "Multitude Monday." She writes, "Mondays are about documenting the little (or big!) things in life that make me oh-so-happy. Let's make Mondays a day to reflect on the goodies, and not the baddies."
Also, a few months ago I read Brené Brown's book "Daring Greatly: How The Courage to Be Vulnerable Transforms the Way We Live, Love, Parent and Lead," in which she writes, "The shudder of vulnerability that accompanies joy is an invitation to practice gratitude, to acknowledge how truly grateful we are for the person, the beauty, the connection, or simply the moment before us."
(The last Multitude Monday post I wrote, last month, is here.)
Here are the ten things right now that I'm thankful for:
111. Sunshine and warm weather!
112. A weekend at the river.
113. Time when I'm not working. This month off is seriously blissful!
114. Listening to the CBC Cape Breton Information Morning gardening phone-in while I drank my coffee and ate my breakfast, this morning. I love listening to questions about pruning and fertilizer. Seriously!
115. A lunch date with my mom today.
116. A growing garden to tend to. Checking the plants every day and seeing them grow is so much fun.
117. A super fun photoshoot with my dear friend, last week. My memories of it are sun-drenched, peaceful and full of laughter.
118. Windows open all night long, and cool air in the house when we wake at 6:30.
119. Adam's folks being able to check on our house while we're away. They're the best in-laws! (Hi Colin and Mary-Jane!)
120. I'm so so so excited to be packing today and getting ready for our trip! We leave tomorrow for a week in Chicago. Eeeeeeeee!!!! I'm grinning really huge over here, and cannot wait to get there, meet all of Adam's best friends, and have a vacation with my honey!!! Woot!
Have a great Monday!