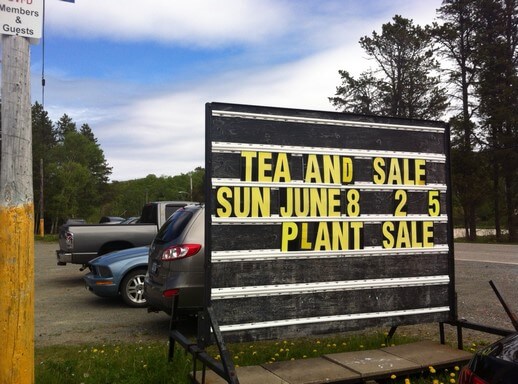 My friend and classmate Katie MacLennan writes a great blog called Polka Dot Soup. On it she writes a post some Mondays called "Multitude Monday." About the feature, she writes, "Mondays are about documenting the little (or big!) things in life that make me oh-so-happy. Let's make Mondays a day to reflect on the goodies, and not the baddies."
A few months ago I read Brené Brown's book "Daring Greatly," in which she writes, "The shudder of vulnerability that accompanies joy is an invitation to practice gratitude, to acknowledge how truly grateful we are for the person, the beauty, the connection, or simply the moment before us."
(The last Multitude Monday post I wrote, last week, is here.)
Here are the ten things right now that I'm thankful for:
91. Being part of my dad's girlfriend's retirement party on Friday at the Northside General Hospital. (She's a physiotherapist.) Getting to meet her coworkers and lots of people whose lives she touched, and meeting her sister, son and grand-nephew, who live in New Brunswick, was all really special.
92. Having the windows open in our house most of the time, and as a result, hearing the birds singing just as a background noise, is so calming.
93. On Saturday, sleeping a nice big amount, then eating delivered pizza for supper!
94. Whipping through the book "Still Alice" on the weekend, and letting it show me the bountiful love in my own life, the great blessings. It made me think a lot about our minds, our memories, and the bonds that tie families together. (Which, although sad when there is Alzheimer's involved, certainly, is overall a good thing.)
95. Meeting a friend at the Farmer's Market in North Sydney on Sunday, and seeing other friends while there.
96. Smelling bars of soap and jars of creams and scrubs at the market. Such delicious scents!
97. Going with Mom to the Tea and Sale in Boisdale on Sunday — driving out there and looking at all the yards and gardens along the way.
98. Picking out plants at the plant table was my favourite part: I got lavender, lovage, bleeding heart, lady's mantle, ground geranium and a climbing hydrangea, and I'm just itching to get them into the ground!
99. Adam's mom was volunteering at the sale, and his Dad was there too. We sat and chatted together, drank tea and ate squares and sandwiches, and met new people, too.
100. On our way home, Mom and I stopped at a little pebbly beach and walked along in our bare feet. It was a bit hard going at points — my feet are pretty sensitive still after winter! — but it felt so good to be outdoors with the wind blowing and hearing the waves.
Have a great Monday.