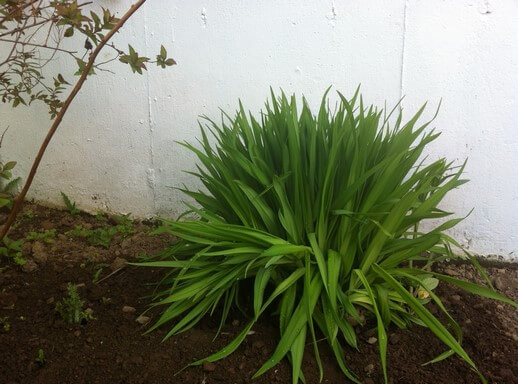 Above: these are some of the lilies that I took home in a box last week, which you would have seen in my Multitude Monday post. They're now happily in the ground at the front of the house. I check them daily, as I do all the plants in the gardens, like they're my babies.
Anyway, here we are, the weekend! Huzzah. I'm still getting over a wee cold, so my plan is to hang out in bed and read. I've also got a few little jobs to do (a quick business card, and type up an interview transcript for the Gaelic College that I did last week — boundaries, I know, but it was with Heather Rankin and I'm thinking about it like I'm volunteering my time, or something!) but I'm hoping to wrap those up this morning and then hop back into bed with a good book or movie. Or just sleep more. Then tomorrow there's a plan in the works with my Mama to attend a tea and sale in Boisdale, that Adam's mom is volunteering at. But as most things in my life these days, "we'll see!" is the new mantra.
Anyway, I hope you have a wonderful weekend, whether it's busy + productive, or deliciously lazy. You deserve it!
Here are some links loved!
This bakery + greenhouse friend date makes me want to do the same with a friend, around here, and photograph it!
A gal in Darwin, Australia, makes pretty print work. This is a post from her blog showing some of her latest work.
I'm hugely in love with Erika Ray's birth photography, especially this post about a midwife giving birth. (It's safe for work.)
A rain barrel given the art treatment. Love it!
This gal makes me laugh with her straight-up, no-BS approach to marketing consultation.
Funny Cape Breton writer Lesley Crewe on getting her picture taken.
The meaning of love is so simple and yet so profound.
Wendy McElmon was my teacher these last two years at NSCC and she's getting married! These are her engagement pictures taken at Whale Cove, over in Inverness County, by another fantastic photographer, David McVicar. Seriously, his website is a rabbit hole I fall down sometimes, of amazing photos of real people on Cape Breton Island, all looking absolutely stunning.