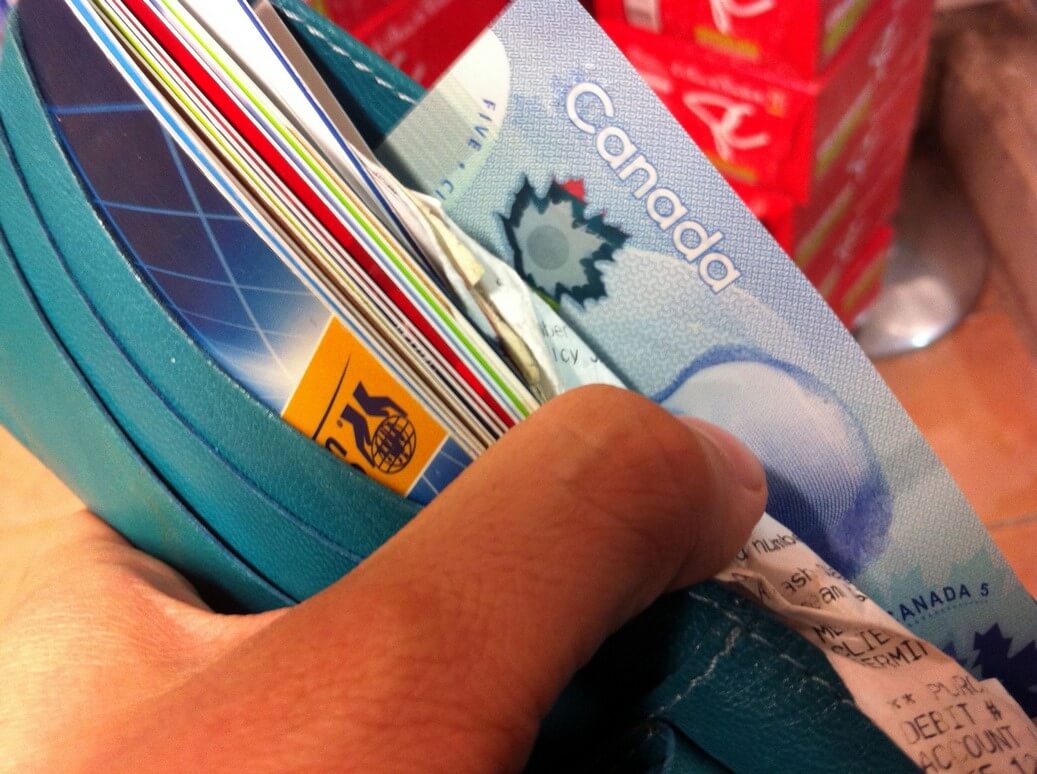 So I keep thinking to myself, "I really want to write a post about money. And about not having any. And how much that sucks, how much it messes with your head in a culture that loves to sell things to people, that's all about conjuring desire for things."
And then the other voice in my head says, "Yeah, but what are you going to say beyond that? You don't have time to do research on poverty and mental health, or go finding the statistics to back stuff up. It would just be your thoughts on money, so what? You should be concentrating on your schoolwork! Then you can get a job, and you can stop worrying so much about money, ya twit!" (Come to think of it, that voice is kind of a jerk – why do I listen to it, anyway?)
I don't have the time to do a bunch of research, its true. And I'm hot on the heels of yesterday's Multitude Monday post, which is all about finding the things in life to be happy about, so I don't want you to think I'm a downer.
But, I really do want to talk about money. And about how tight things are financially for a lot of people. Including me. This winter I've been broke, pretty much the entire time. Saying this on the Internet feels a little bit like I'm blabbing secrets about my sex life — makes me feel a little too vulnerable, if you know what I mean.
(I also want to say that I'm not looking for advice on managing my finances, because I get that from my Credit Union and from my Mom, and I think I'm doing as good as I can be, given the circumstances.)
But, even though it makes me feel vulnerable, I think it's important to talk about it in the open, not just hush-hush in private conversation. If we all are going around thinking "Everyone else has it more together than me!" then we're beating ourselves up for no reason. How much stress would you let go of, if you knew that most of the people around you were just as deep into their overdraft and credit cards as you? I think that in order to "dream big" as an individual or as a community, you've got to be able to look at where you are right now, and own it. And tell the truth of that place, of what it's like to be at the start of a journey.
Since the coal and steel industries petered out and ended, Cape Breton has been known as an economically-depressed area. There are some businesses doing well here, for sure. But overall there is a reason people are leaving to go out west. That's where the money is. And our overall culture, the North American capitalist culture, runs on people spending money. From big corporations to small mom-and-pop places, the whole economy, the engine that employs people and gets work done, runs on you and I opening our wallets and hooking up our bank accounts to automatic withdrawals, and spending.
So no wonder there are ads everywhere you turn. And no wonder I feel like a failure if I have to say to someone, "No, I'm sorry, I can't do that simple, cheap activity with you, because I actually can't afford it." I mean, I'm pretty good with my money. I shop in thrift stores part of the time, I'm a little impulsive but I do think about things I'm buying, and I keep track of my spending in a cheque-book and online. But, even still, my bank account is a sad dry well, getting partially filled up every two weeks from EI, and then quickly depleted again with the regular bills of a relatively-simple modern life.
As for what to do about it, well, I think talking about it is a start. And from there, I can work on my attitudes towards money, and re-thinking what I'm spending money on and why. I want new clothes because I feel good in them, for sure. It sucks to have only two pairs of jeans, neither one fashionable, and just not have the funds to go buy a new pair, now or for several more months. But, it's not the end of the world. That's where things like Multitude Monday and gratitude journals come in. To remind myself that while money may matter, some things — like a roof over our heads, warm food in our bellies, and just having one another — matter more.
As always, thanks for listening. I'd love to hear your thoughts!