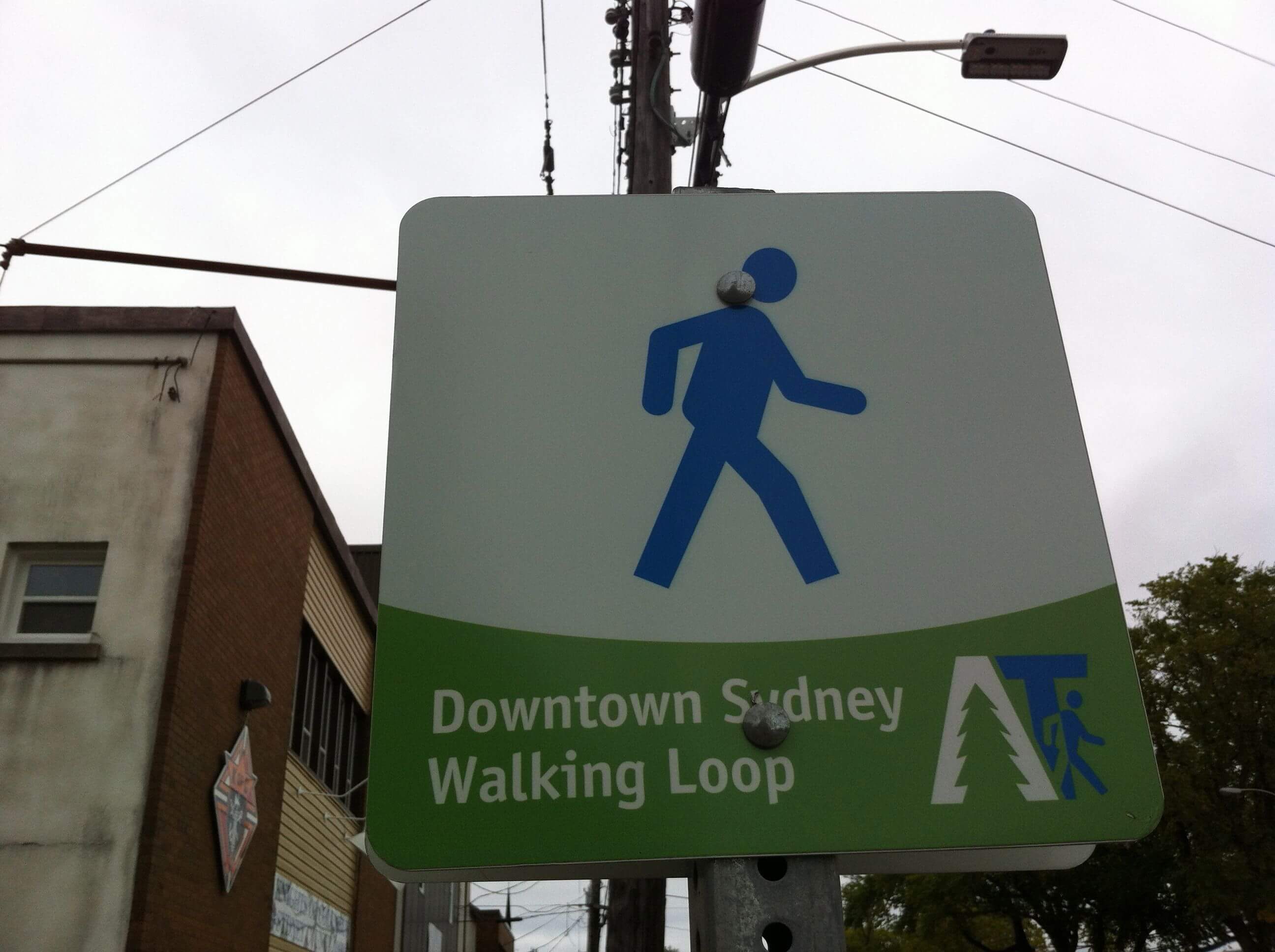 Last week I had to be in downtown Sydney for an appointment and I was early. So I took a walk around. As I've mentioned before, when you're a designer and studying it every day, and focussed on it so much, the "real world" comes alive with all the different logos, applications for design, and font treatments. They are literally everywhere! Signs, symbols, handwritten, colour choices, storefronts – all of these things fall under the umbrella of graphic design. All of these things were designed by a person, who made decisions about how things would look. Things like, how far apart the text is, what colour it is, and all the other factors that will make the finished product do its job.
Then later I stopped by Sobeys and ended up snapping this one.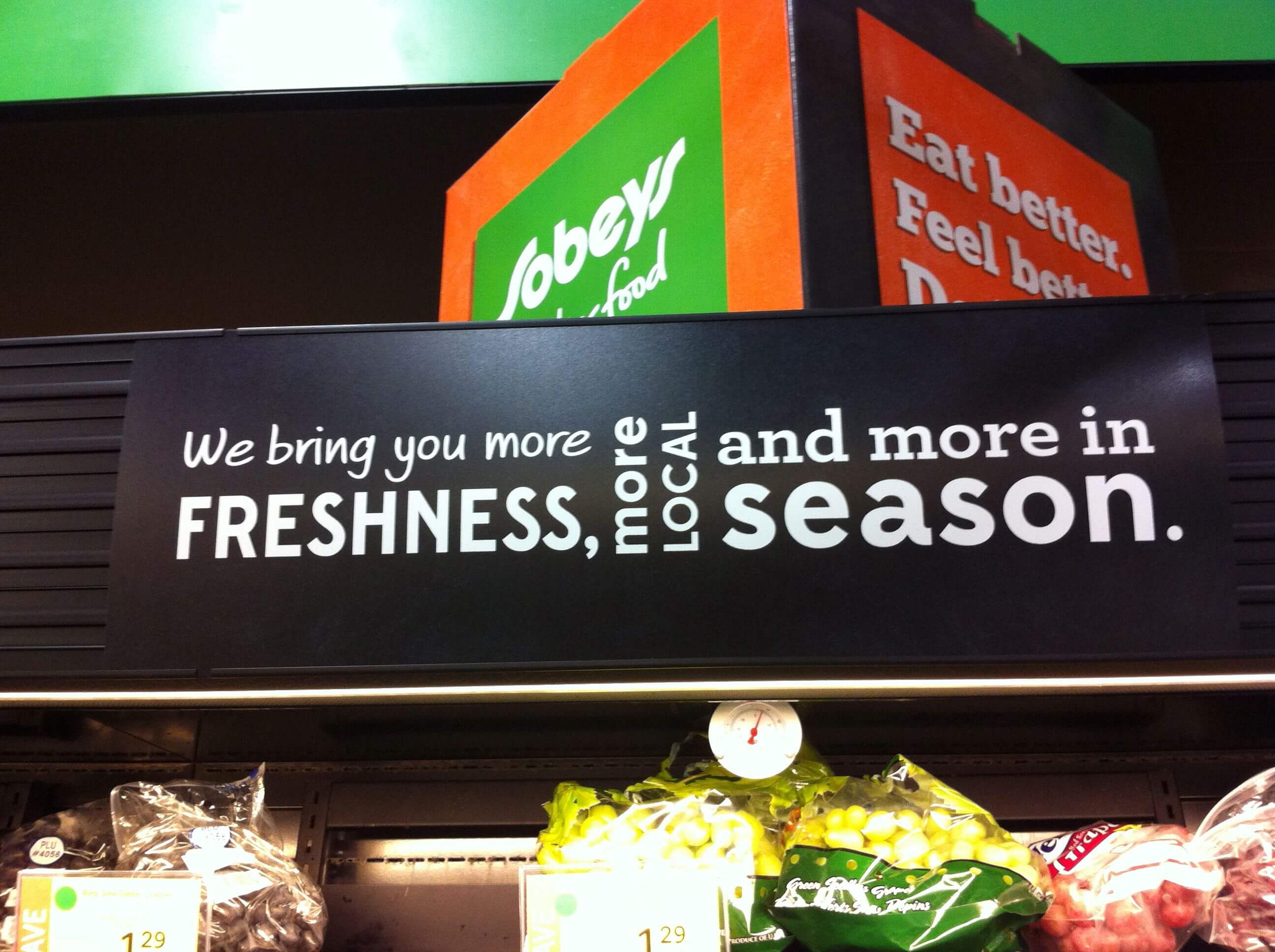 Deciding whether the various bits of design look good or not isn't my goal here. My goal is just to collect bits of the design in the real world all around me, and to give you a glimpse into what I notice all day, every day, now that I'm a graphic design student.
***
Have a great weekend and I hope to see you out at Lumiere in Sydney tomorrow night!