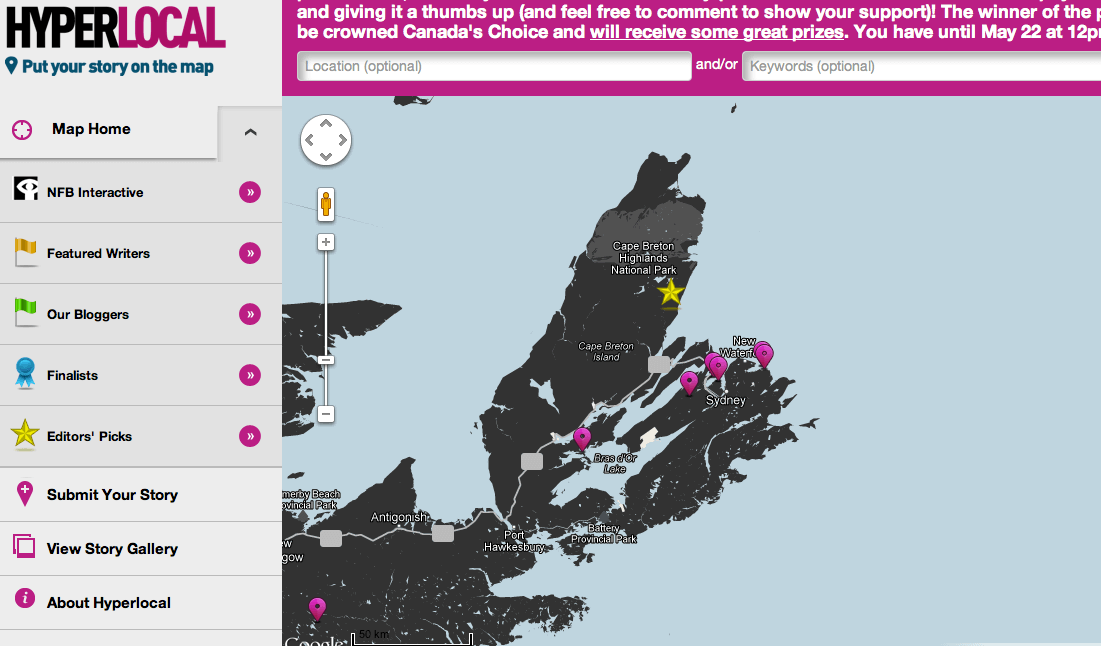 "Hyperlocal" is a CBC Canada Writes endeavour that asked listeners across the country to write in with short stories about changes in their neighbourhoods.
If you go to the website (using the link above), you use a Google-map-like interface to find the place you want. Then you see little hot pink markers that show stories (you can see it in the screen shot above there, too). Sue McKay Miller, of Little River, got a Gold Star for her story, "A Dying Neighbourhood." From that story:
White spruce sprouted like weeds, surrounding old apple trees and concealing the stone root cellars that bear witness to a more domesticated past. Now the spruce trees are growing old, and are, like all the aged – be they tree or coyote, man or moose – more vulnerable to disease and death.
The other stories from Cape Breton are neat, too. And I think you can submit your own pretty easily, as well.
Just a neat thing I thought I'd share. 🙂