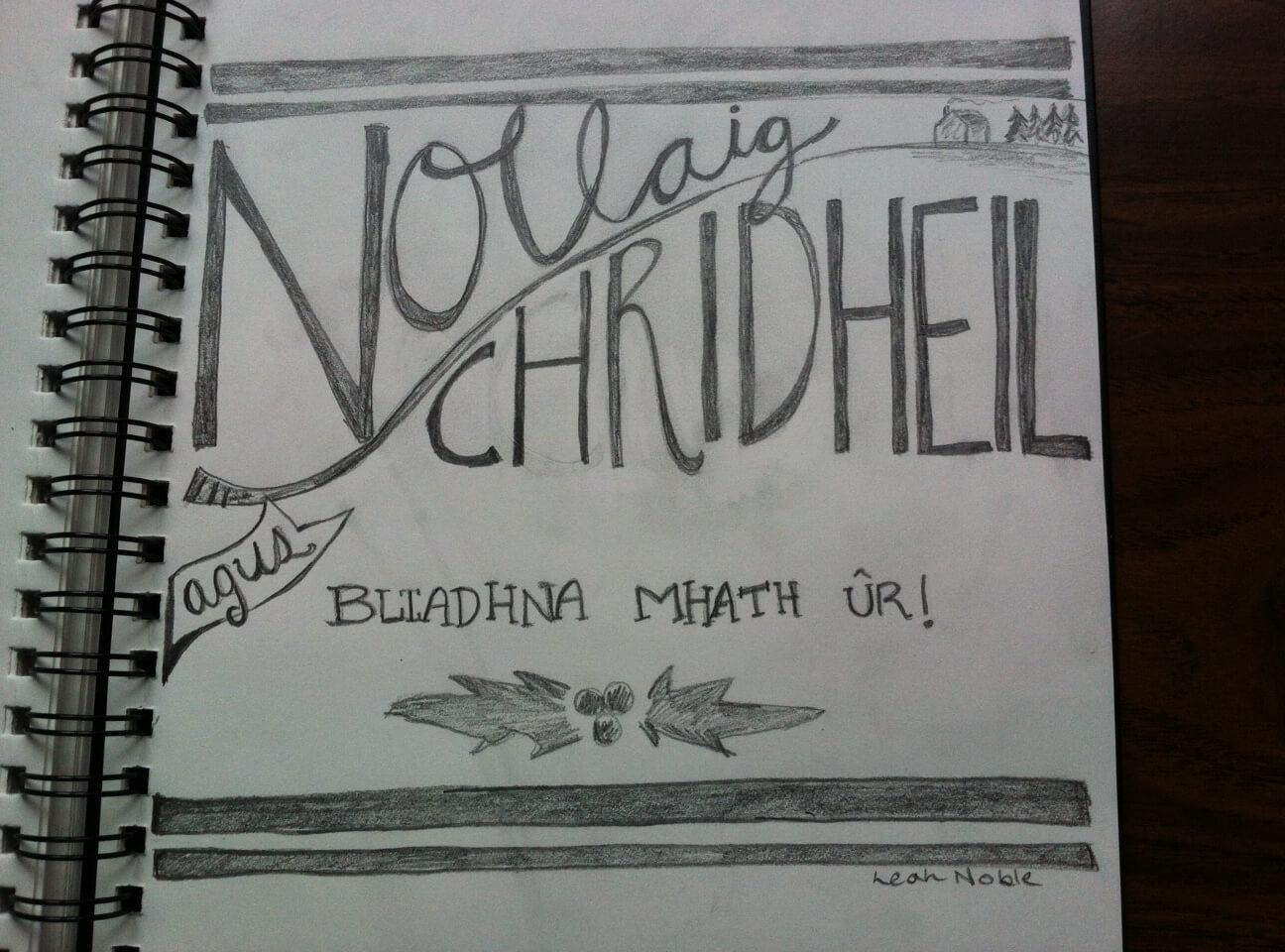 Pronounced: "Nollag creel, agus bleana va oor."
Means: "Merry Christmas, and Happy New Year!" in Gaelic. (Learn more about Gaelic in Nova Scotia here.)
Here is an interview from earlier this year, on this blog, with Dawn and Margie Beaton, young women who play Celtic music. And here is one with Kelly MacArthur, the owner of a dance school who talks about The Celtic Department, a new series of workshops to teach the Celtic arts.
Just a bit of hand lettering by me, because I am really loving hand lettering these days. And because, although I don't speak Gaelic, I really love that phrase.
Edit: I had to make a change to the original, adding an "h" to "Chridheil." Thanks to a keen-eyed reader who pointed it out!