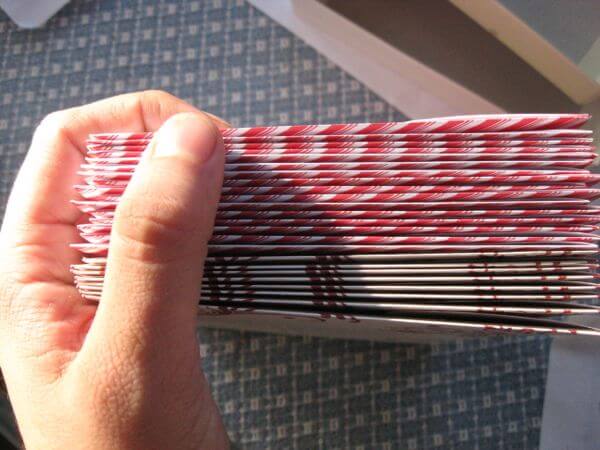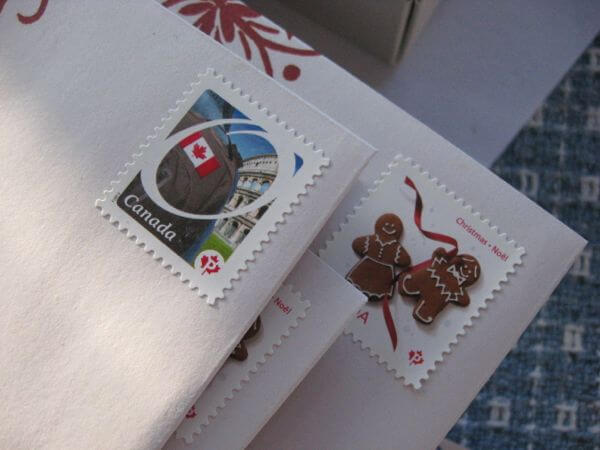 I love sending handwritten mail. I just do. Ever since I was a little girl, way back in the days before email, when my parents encouraged me to seek a pen pal by placing an ad in "Rural Delivery" magazine, (an ad which read something like, "Hi, I'm Leah, I'm 8 years old, I like to draw and I hate my brother,") and I got responses from other little girls across the country, I've loved everything about it.
I love: the actual writing on paper of thoughts and conversation, the writing of the recipient's address on the envelope (copying it from my address book to be sure I get it right), licking or sticking on the stamp, sealing the envelope, putting it in the mailbox (the finality of it shutting closed, especially the big heavy one at the Post Office, is so much better than just clicking "Send"), then waiting, for weeks, and checking my own mailbox, every day hoping, until a return letter arrives.
Then of course there are the joys of receiving mail: I love seeing my friend's handwriting, seeing whether or not they decorated the envelope, the stamp (is it interesting? I love an interesting stamp), and then opening it up, sitting down, reading the letter right away. A handwritten letter is like an actual conversation between friends over tea, it just takes longer and is more thoughtful.
Growing up, I liked when my family got Christmas cards, but knew that sending them out to other families was a task for grown-ups. Then when I moved back to Cape Breton in 2007, at age 23, I decided it was time that I sent some Christmas cards of my own. And since then, for the past five years, I have.
The first few years I ordered my cards from the Syracuse Cultural Workers, who are definitely worth supporting, as they use unionized labor, and sustainably-sourced paper and inks. (This was the first design I chose – I loved its simplicity, and the greeting on it: "May peace and peace and peace be everywhere.") The last couple of years shipping from the US has felt prohibitive, so I've gotten my cards locally (although not sustainably – usually they're Hallmark on sale). (I've thought about making my own cards, but my list runs to about 45 people.)
I like making a long list of everyone I want to send to, in November. I like emailing them to get their up-to-date mailing addresses. (Which is kind of funny, when you think about it.) I like checking the Canada Post website to find out the deadlines to send the cards by, to make sure they get to the respective countries on time. I like writing little personal greetings, and wishing people health, happiness, peace and joy in the New Year. And I like holding a hefty stack of cards about to be sent off, sorted by Canada Post workers, and delivered to my favourite folks.
My top five favourite things about Christmas, in no particular order:
Christmas cards, giving and receiving

Christmas music (though not ad nauseum)
Spiced apple cider with a cinnamon stick
Presents! (I mean, who are we kidding?)
Reading quietly in a warm living room next to a lit-up Christmas tree, preferably while it snows outside
Also, a side note: yesterday, the 18th, marked ten years since I started blogging. I remember it well: I was sitting in Laurie Cooper's basement office in Whistler, BC, using her laptop. (I was her children's nanny.) If you're interested, you can read the first few posts I made on my first blog, "huminbean", here. It's the ramblings of an 18-year-old non-skier or snowboarder living in a town where everyone skis and snowboards, and legal drinking age is 19. Oh, and I was definitely not cool enough to have fake ID. Maybe if I had, I wouldn't have done so much writing! Is that a good thing? I like to think so.