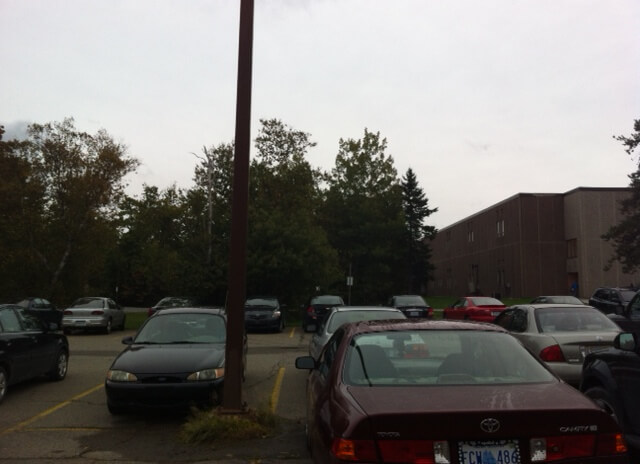 I leave earlier than I have to each day mainly to score a good parking spot. Most of the classes at NSCC start at 8:30 am, whereas mine doesn't start til 9:30, so if I were to get there just in time for class, I'd have to park way back in the back parking lot.
(Mind you, a little walk never hurt anyone, especially on a sunny day. This isn't a case of genuine suffering, I know.)
It's kind of like a competition I play with myself, to see how early I can get there and how good of a spot I can get.
Here's today's spot, above. (My car is the black Ford Escort on the left.) Pretty good day so far!
It's also nice to get to the classroom before anyone else arrives and have some time in there to myself, so I can do things like work on classwork blog.