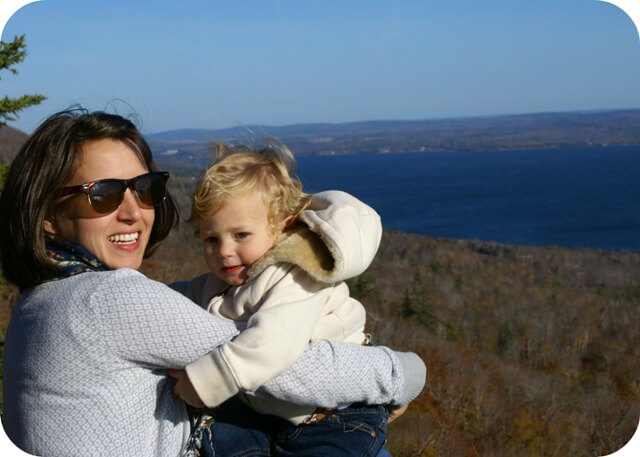 A short little post for this short little week:
Do you have any favourite money saving websites? Here are a few of mine…

Save.ca: this site was mentioned in a comment on the very first Frugal Friday post. Often I find that the coupon sites I stumble across are directed at American consumers – the coupons are either for stores we don't have or products not available here. Save.ca is great because it is Canadian and I regularly come across almost all the items showcased on the site: Post cereals, Nature Valley granola bars, Majesta bathroom tissue, Silk soy milk, etc. Some of the coupons can be printed at home, but most have to be mailed to you. In other words, this isn't the best site to visit right before you head out the door to the grocery store. Still, the coupons available change fairly frequently and run in the $0.75 to $3.00-off range so with a little planning ahead it can be a pretty useful tool to have in your grocery saving back pocket. Brandsaver.ca is another decent Canadian coupon site, just remember to focus on items already on your list or those you know you'll use rather than being enticed by coupons into making purchases that you wouldn't otherwise make.

Frugal Dad: this one is tops for a few reasons. It's nice to look at and has some fun and useful infographics, but most of all it offers a great description or analysis of frugality: spend less, save more, don't go into debt. Live simply, be generous, and consume resources conscientiously. In other words, frugality isn't about buying more (and more and more) for less, but about being aware of the impacts of what we do buy on ourselves, others and the planet and looking for ways to lessen those impacts. The advice on the site is thus tailored to this perspective on money and consumption: Fun, Inexpensive Things to do with Kids this Summer, Unsubscribe: A Quick Way to Reduce the Urge to Overspend, and Ways to Reduce Costs on Paper Products. In reviewing Frugal Dad, slate.com highlights this consume-spend-less orientation, pointing out that sites like these on frugality are quite different from daily deals sites like Groupon or Living Social, which, while they may offer passing low prices, are designed to make you spend more, not less.

Mrs. January (Frugal Living Made Easy): lastly, this site offers a little bit of all of the above: coupons that are available and usable in Canada (and that you can print at home), listings of Canadian daily deal sites (but remember, that whole making-you-spend-more thing) and tips on frugal living. I find the latter here to be the most useful. There are a whole series of posts called "What to buy in (Insert Month)." As an end of season shopper (heck yes, I'm waiting until September to buy new lawn chairs) these are quite intriguing. Things to buy in July (or things that generally go on sale everywhere in July) include: sunscreen, bug repellent, condiments, craft supplies and swimwear. These monthly posts are based on a yearly sales cycle for Canada that you can find here (http://www.mrsjanuary.com/frugal-living/canadas-yearly-sales-cycle/) although the month-by-month entries offer more detail and rationale. Other favourites include, simplifying meal planning (http://www.mrsjanuary.com/frugal-living/simplify-menu-planning-routine/), twenty-five handmade gifts under five dollars (http://www.mrsjanuary.com/frugal-living/25-handmade-gifts-under-5/), five things you should never buy at yard sales (http://www.mrsjanuary.com/frugal-living/5-things-you-should-never-buy-at-yard-sales/) and five things you should always buy at yard sales (http://www.mrsjanuary.com/frugal-living/always-buy-at-yard-sales/)
And as with Dream Big, many of the best ideas on Frugal Dad and Mrs. January are found in the comments! Happy saving…
For more of Erika's Frugal Friday posts, click here!