By Erin Phillips
I'll start off this week's post by admitting I am not an expert gardener. In fact, the first year Brian and I had a garden I had absolutely no interest in it – until harvest time, then I was converted!
Now, four years later, I'm starting to take charge of the garden. I kept a gardening journal last year and tried to establish a crop rotation plan. So far this year, I've organized my seeds, thought about ordering row cover and started to question that beautiful rotation plan. Somehow we can never settle on where to put the tomatoes.
For gardening inspiration, there's no better place to start than the library. Since gardeners never tire of reading gardening books and there's always something new to learn, the library is always getting new and wonderful gardening books. So many, that if I wanted to, I could do a weekly blog on gardening books alone!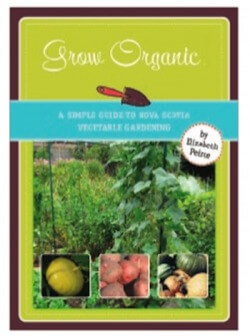 With this abundance of information, it's easy to get overwhelmed, and discouraged. To keep things simple, and local, I suggest checking out Grow Organic: A Simple Guide to Nova Scotia Vegetable Gardening by Elizabeth Peirce . This local guide to vegetable gardening explains the basics without being overwhelming.
Peirce covers everything you need to know, from deciding what to plant, where to plant it, and dealing with pests, to composting, harvesting, saving seed and preserving. She adds a personal touch to all this information which really engages the reader, and her musings on climate change and food security remind us why it's good to garden.
Although it lives up to its subtitle by being a "simple guide", it is not just for beginners. It is definitely worth checking out this book – or buying it – for some of the special Nova Scotia flavour that Peirce adds. For each vegetable profiled, Peirce lists varieties that work well in Nova Scotia climates. She also has a section on native edible plants and great recipes such as "Desperation Soup for the Zucchini Invasion" – I'll have to remember that one for August!
At the end of the book, as a source of inspiration, Peirce profiles several Nova Scotian gardeners, each representing a unique gardening challenge or interesting project. This is a must-read section for anyone interested in starting community gardening projects or a garden business. You might even read something new about a Cape Breton farmer you already know!
I first borrowed Grow Organic last year, and I borrowed it again last week to do this review, quickly getting caught up in all the wonderful things it has to offer. Colour photos, interesting side-bars, an index, and a bibliography make this a great all-round gardening resource.
Some of my other favourite gardening books available at the CBRL: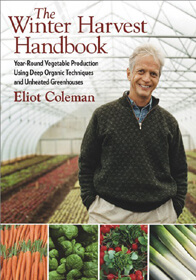 The Winter Harvest Handbook : Year-Round Vegetable Production Using Deep-Organic Techniques and Unheated Greenhouses by Eliot Coleman . This will inspire you to grow carrots in the winter!
Greenhouses & Garden Sheds : Inspiration, Information & Step-by-Step projects by Pat Price. Greenhouses rock! You can start crops early, grow hot summer crops that normally don't do well in Cape Breton and use them to get a tan in February!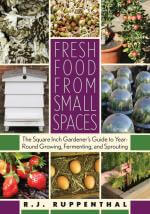 Fresh Food From Small Spaces: The Square Inch Gardener's Guide to Year-Round Growing, Fermenting and Sprouting by R.J. Ruppenthal. – This is a great resource for city/apartment dwellers. It even includes a section on urban chicken keeping.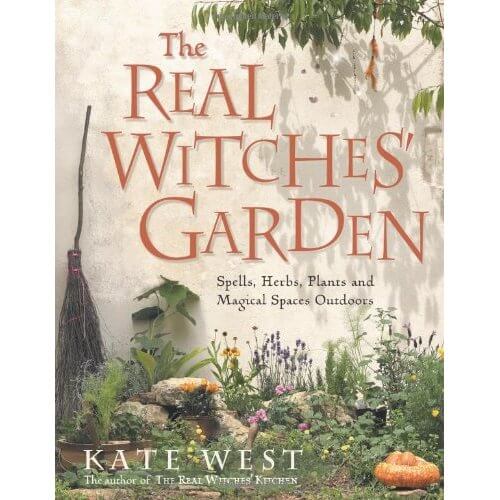 And my favourite off-beat resource: The Real Witches' Garden by Kate West, – This was my inspiration for my zodiac herb garden!
To look up any of these books, and place holds on them, go to the Cape Breton Regional Library's website, www.cbrl.ca. Click on "Search for Information" in the left sidebar. Then click on "Library Catalogue," where you can search by keyword, title, author and more.
So what are your favourite gardening books? Are you dreaming of summertime, too?
About Erin the Librarian: Erin Phillips has been interviewed on Dream Big Cape Breton, along with her partner Brian Dean, a luthier. She is a Whitney Pier resident and currently on maternity leave from her position as Victoria County Libraries Supervisor for the Cape Breton Regional Library. (Note: her views and opinions as expressed in the blog do not represent the views of CBRL.) You can read the first "Erin the Librarian" column here!