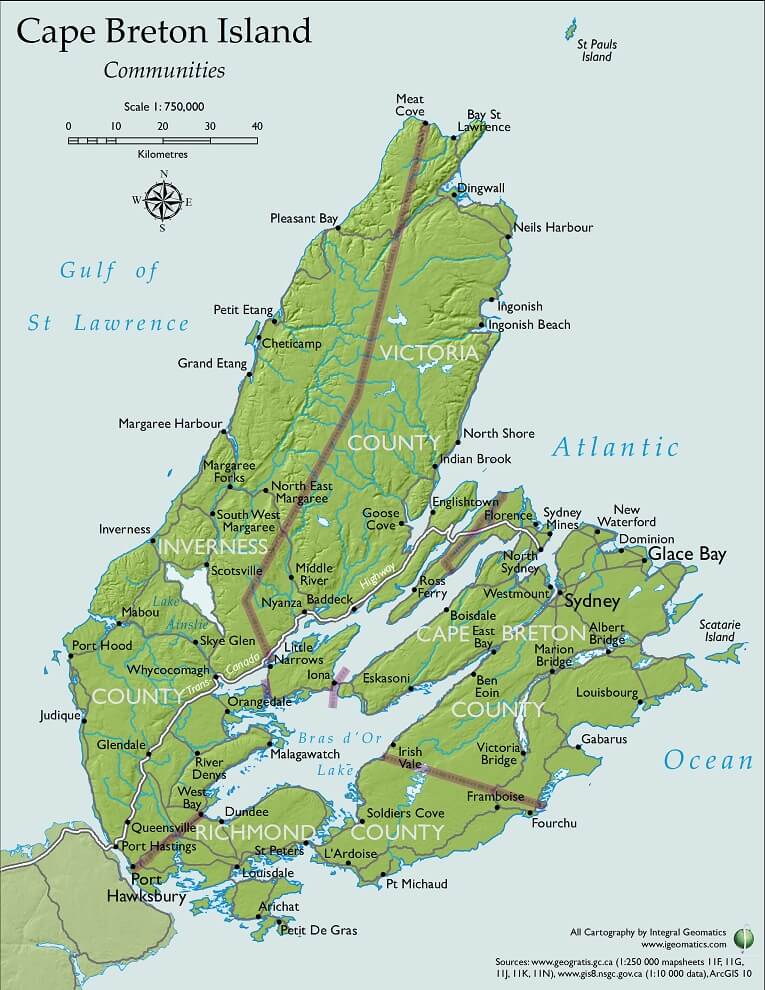 Mathieu Noble, working with local company Integral Geomatics, created a map especially for use on this blog! (Full disclosure – Mathieu is my brother. But no, I didn't have to arm-wrestle or noogie him to get him to do this.)
Mathieu studied at the Centre of Geographic Sciences, or COGS, part of the Nova Scotia Community College. He has also been drawing maps since he was a small child, which I can personally attest to.
Integral Geomatics is Emily MacDonald and Gary Pardy, two young people in Sydney who have started their own business. No doubt soon I'll pester them to sit down with me for a chat, but for now they're sponsoring this map and helping us out. Thanks guys!
The map can be found on every page in the toolbar across the top, under the link that says "Map". Nice and easy!
And, perhaps in future we'll see more of Mat's work in geomatics, and also in photography and writing? He's interested in being a collaborator.