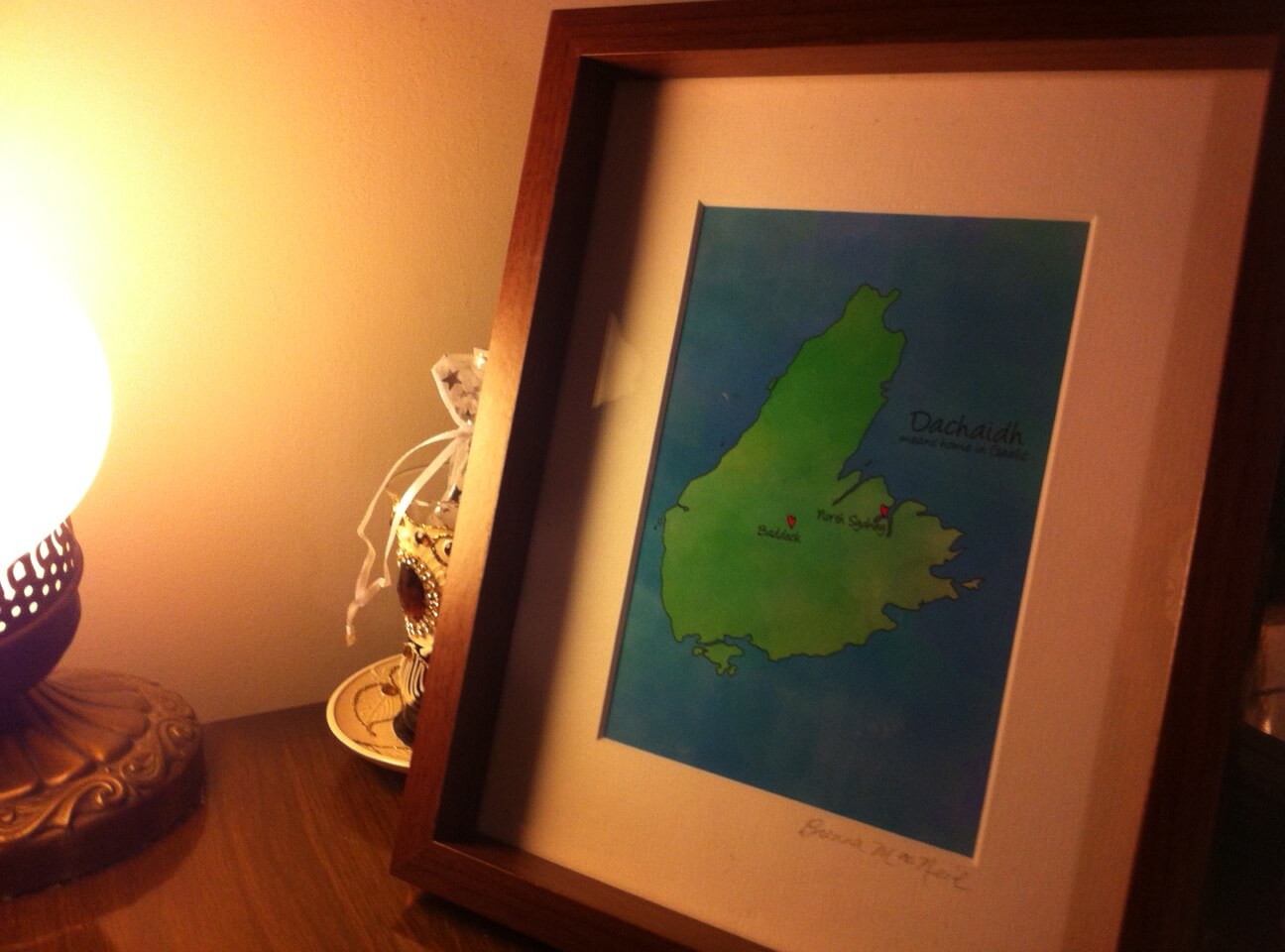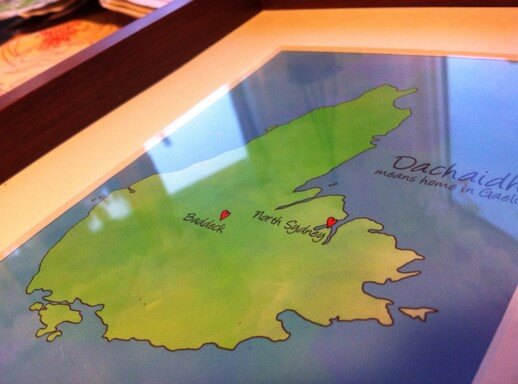 What do you do if you find out that someone else is doing a similar-but-different product as you, on the other side of the island, and not only that, but that they've actually been doing it longer?
Well, you support them, of course!
I'll admit that when I first heard about Brenna MacNeil's "I Love Cape Breton" project, last month, I wasn't quite sure what to do. (She's been doing it since 2010.) First I worried that she would think I had copied her. Then I felt competitive, and wondered if she had copied me, which, it turned out, wasn't even remotely true.
Then I took a deep breath, put on my big-girl panties, stopped over-thinking, remembered my manners, and wrote to her. I told her I had just seen her work, that it was great, and that I wanted to order some.
Then I realized: Hey! The folks that already know about and have purchased my "I Heart Cape Breton" products would probably also love Brenna's products! She's got slightly different products from what I make, and as I've said before (about blogging), the more Cape Breton love that's out there, the better. A rising tide raises all ships; in other words, I hope we all make it.
So, let me introduce you to a fellow graphic designer and adorer of Cape Breton: Brenna MacNeil!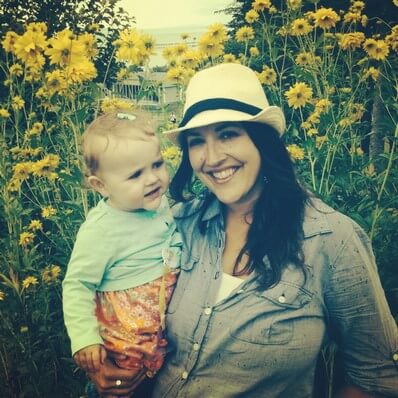 She's a momma to Lucinda (above) and wife to Brandon (below).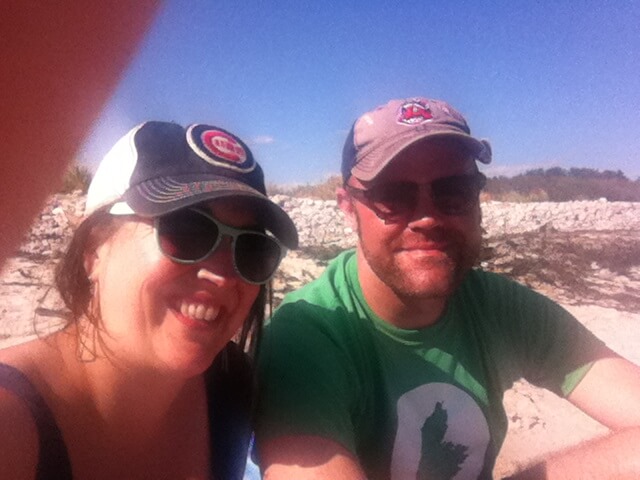 She's a superb graphic designer with lots of great ideas.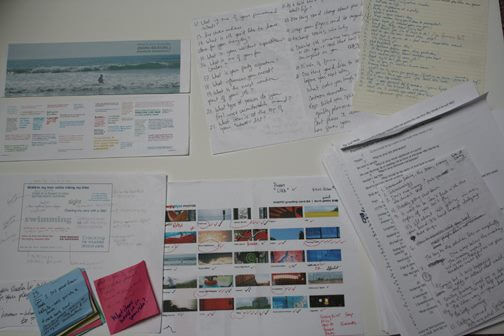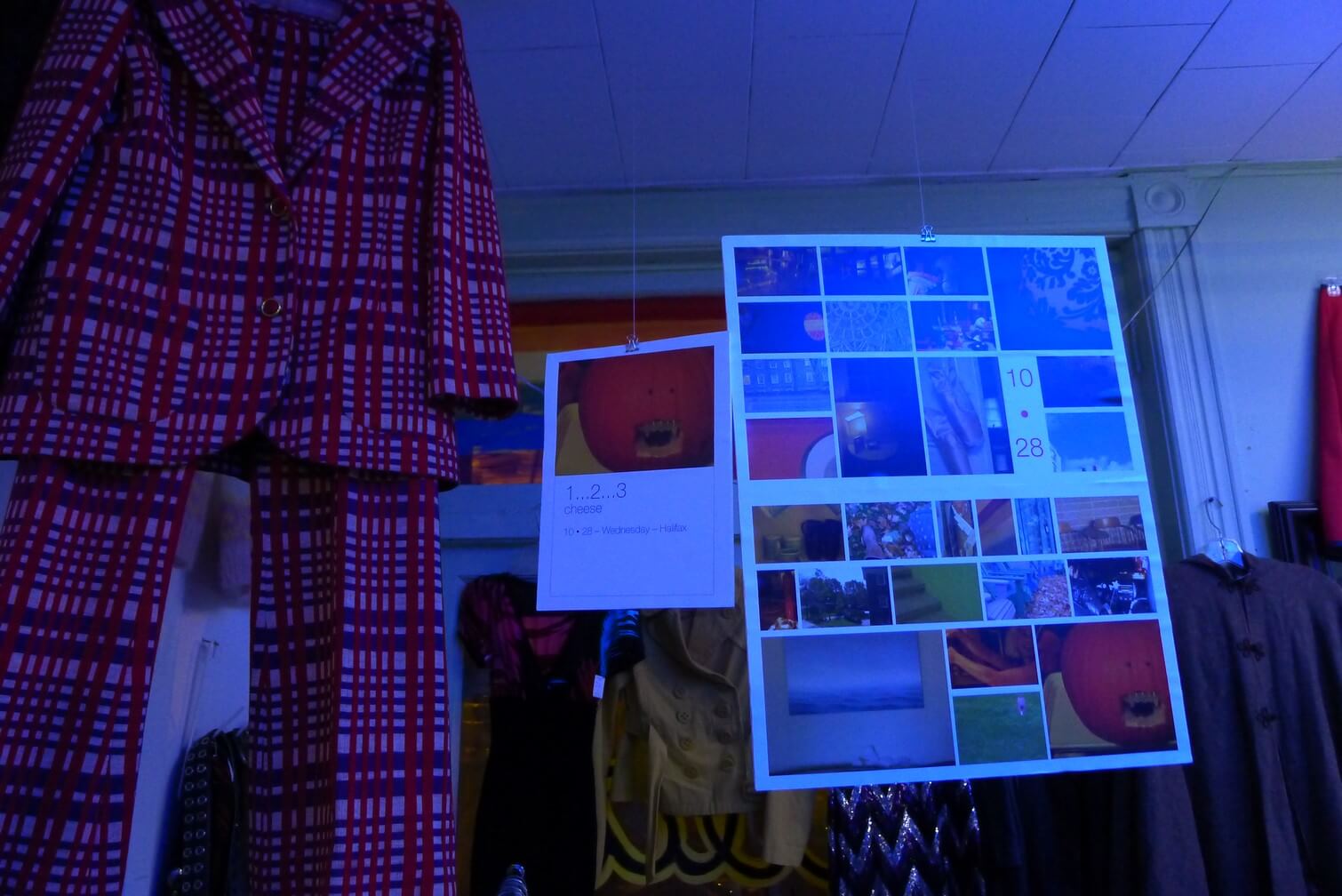 And she's a born-and-bred Cape Breton gal: Brenna grew up in Inverness. She lives now in Halifax, but comes back to Cape Breton often. She sold at the Mabou Farmers Market several times this summer, and her work is available on her website, at the Inverness County Centre of the Arts, at the Inverness Bearpaw, and at the Cabot Links gift shop.
Miss Brenna's website is here. And her online shop is here. (You can also get to the shop from the website.)
Her stuff is great! Go check it out. I ordered one of the custom prints with my two hometowns (Baddeck and North Sydney — that picture is at the top of the post), and a calendar. I really love the quality of the work, it's beautiful.
Oh and have an awesome Thursday!