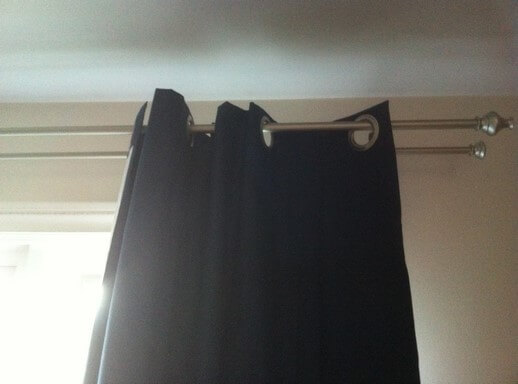 We moved into our house* two years ago. When you first move into a house you're full of ideas and plans, and we talked a lot about the changes, big and small, that we wanted to make. Renovate the kitchen! Renovate the bathroom! Add another bathroom!
We made one or two small changes, like painting the living room, but then life took over. I was in school and Adam was working. We had a roof over our heads and a couch to cuddle on — the important stuff! — and the other stuff took a back seat.
Now I'm done school. I have a job. Adam's still working the same schedule, and in fact is working a bit more than he was before, but I'm slowing my life down a little bit, stepping down from a volunteer commitment, and just generally focusing on home and on myself.
But when you've got a long wish list, where do you start?
It feels overwhelming to look around at the empty walls and the spaces where you dream of doing neat things. In a given week I really only have an hour or so in the evening that's not making dinner or relaxing after dinner, to do some work on the home. There is one day a weekend (Saturday — because Sundays are for relaxing too).
So you start somewhere. Anywhere. Pick a thing and make a small change.
For example, I hated that the blind on the big front window in the master bedroom didn't work, and was always shut, so that the room always felt dark and closed-off. So last weekend, I ripped the blind down. I don't (or didn't) know a single thing about curtains or hanging them, but I took measurements of the window height and width, and trotted off to Walmart. No blinds were wide enough by themselves for the whole window, so I picked out two sets of blinds that added up to the width of the window, bought them and brought them home.
Adam looked at them, and told me they were the wrong choice for the window we have (he was right — I hadn't taken all the measurements. And this is how I learn!). So I took them back to Walmart. He suggested I exchange them for an expandable curtain rod and some curtains, so I did. Adam put the rod up the next day, and I hung the curtains. Done!
They are not "perfect", and they will likely be changed again down the road. But they do what I want them to do — open and shut! — and best of all, it's done. It's a small change, but it's something. And whenever I look at the curtains, or open them up in the morning to let light in, or shut them at night to curl up in bed and read, I feel proud, I feel excited, and I feel like more small changes are totally doable. And that, my friends, is the goal.
*Technically Adam's house. But our home.