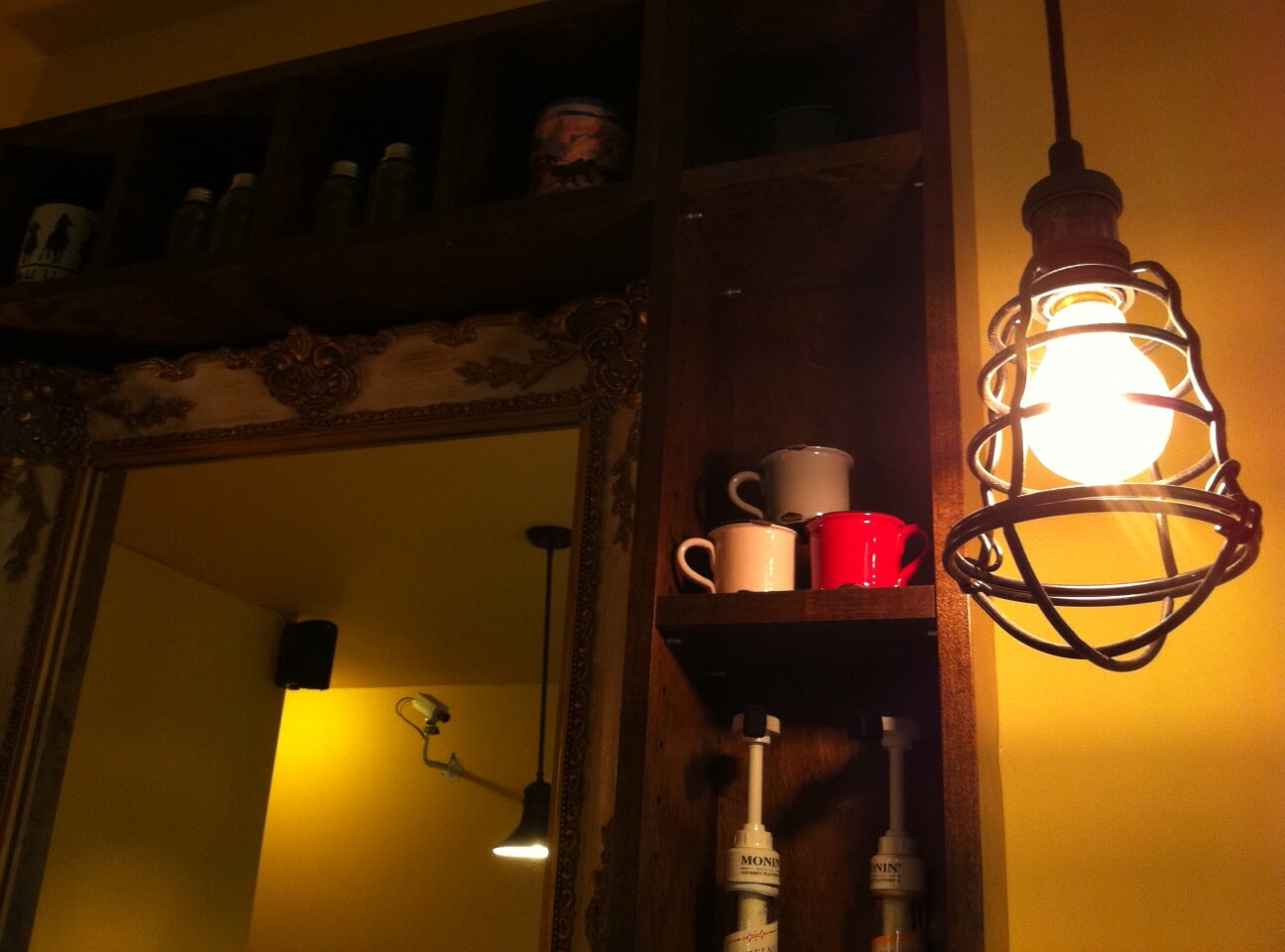 This post is for these reasons:
my friend Krista loves both old-fashioned light fixtures and puns.
I'm busybusy today with deadlines and car stuff, so didn't have time for a longer post.
Doktor Luke's (where I get my morning Americano and where I took this shot) is rad.
That is all. Happy Tuesday!