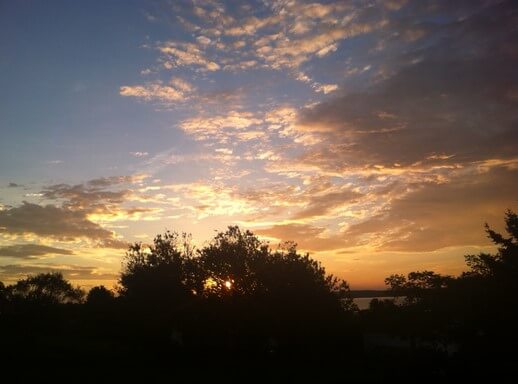 Yesterday morning's sunrise was spectacular! Rising at 6:30 isn't so bad when you get to see things like that from your porch step in your PJs.
I'm off to the Annapolis Valley for a gal's weekend, but first, some Links Loved: a weekly roundup of rad links I loved from the Interwebs, inspired by Elise Blaha Cripe's weekend links series:
Behind the scenes of recording a fiddle tune.
Why it's usually easier than you imagined, but also different.
The kind of garden marker I need!
Such a sweet story about a marriage by the husband on their 40th anniversary. Bonus: they live on Cape Breton!
Awesome climate-change event happening this month in Sydney. (More on that to come on this blog soon.)
Loved this peek into a gal's sketchbook.
Seriously debating buying this (although once it gets to Canada it costs about $50 — ee yikes, a bit much for a planner).
The Bite House's September menu looks delicious. Whisky milk jam? Pork Belly? Butter-poached hake? Ummmmm yes.
Katie's tips for building a maternity wardrobe. (Not that I need them just yet.)
It's the Fall/nesting instinct but I'm getting into rugs lately… like this beauty.
Have a fabulous weekend, friends!