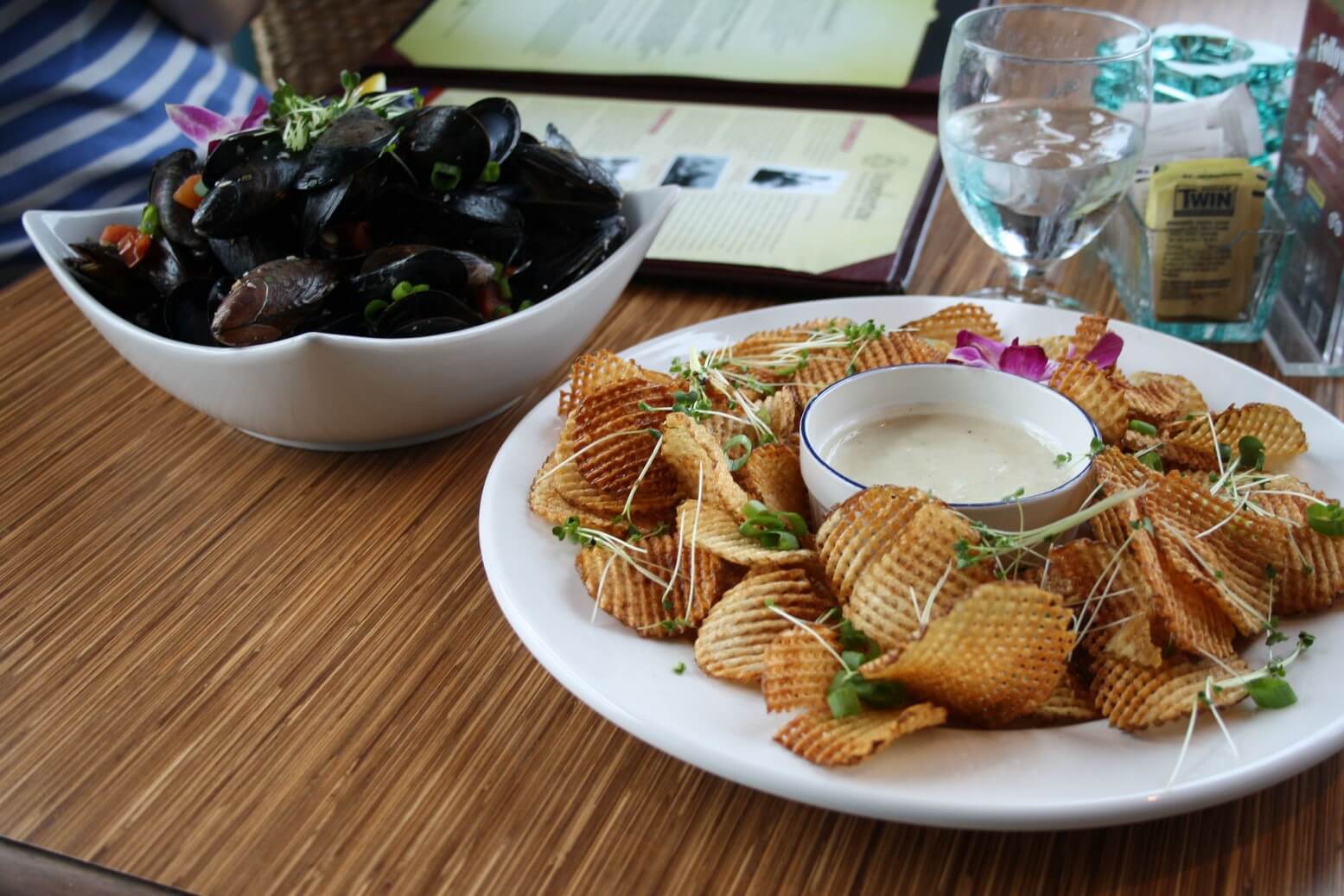 Last week I went to a local restaurant, Kiju's, for a meal. Long story short: delicious!
Today's post is all about the food we ate, and next week on the blog, I'll share the chat I had with the Executive Chef there, Shaun Zwarun, who is a proud Glace Bay boy.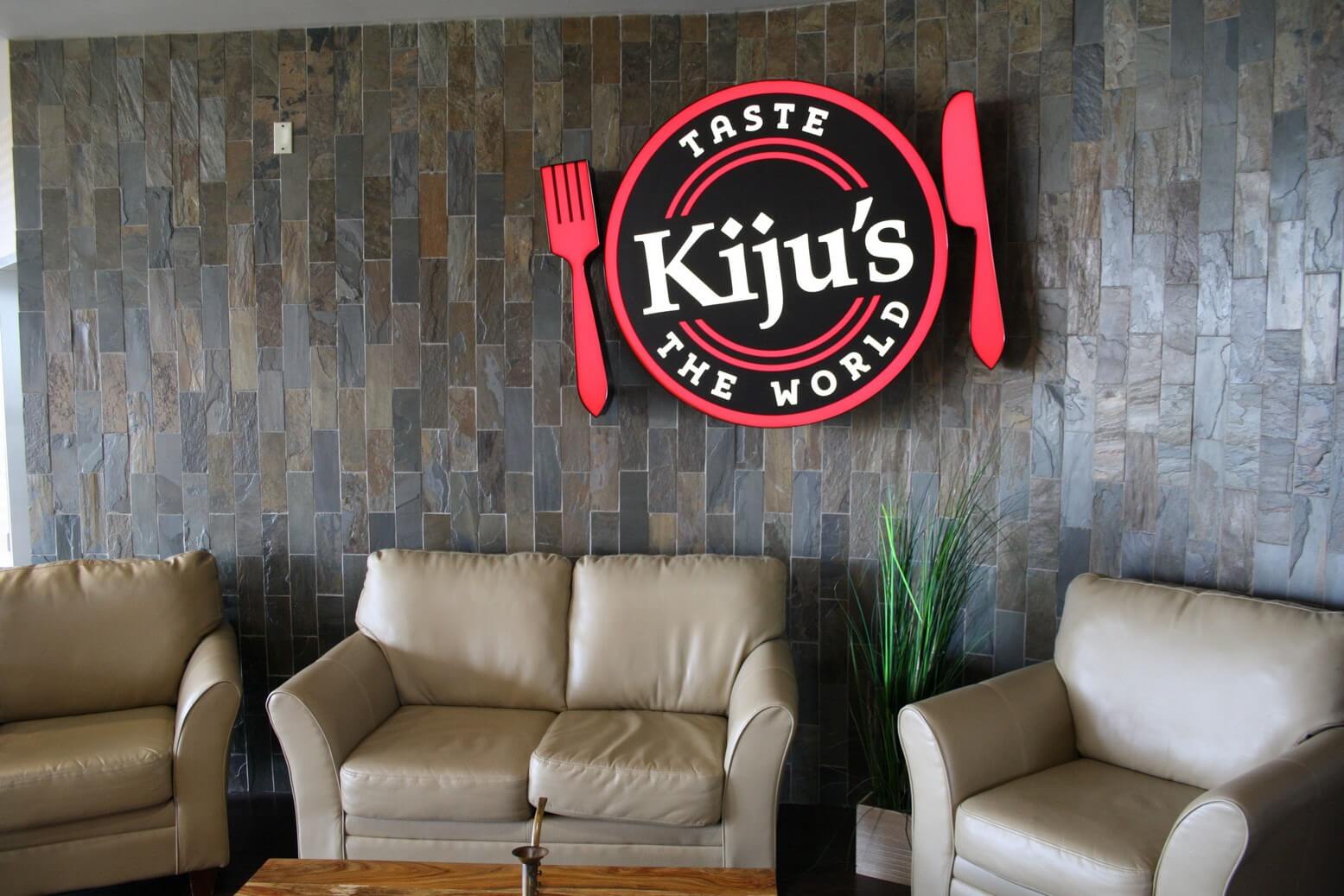 Kiju's, if you're not familiar with it, is in the Membertou Trade and Convention Centre, which is in the First Nation of Membertou, a mostly urban community in the tribal district of Unama'ki, or Cape Breton. Membertou also happens to be right next to the largest urban centre here on Cape Breton Island, Sydney. The First Nation has done really well in the past several years at expanding and building new enterprises, including the busy Trade and Convention Centre. (Which is where my graduation was held, in June!)
Kiju's means "mother" in Mi'kmaq, and is one word, not the possessive form of "kiju," which I thought was interesting.
Full disclosure: the kind folks at Kiju's asked if I'd like to come and meet their chef, and enjoy a complimentary meal, in exchange for sharing my thoughts on it here on the blog. However, rest assured I would definitely not lie, and that all thoughts and opinions shared here are my own.
So — back to the food! I love food, and I love eating local (and need to eat more local than I currently do, for sure). Chef Shaun Zwarun loves eating local too, and you can tell by his menu. (Click on the photo to enlarge it.)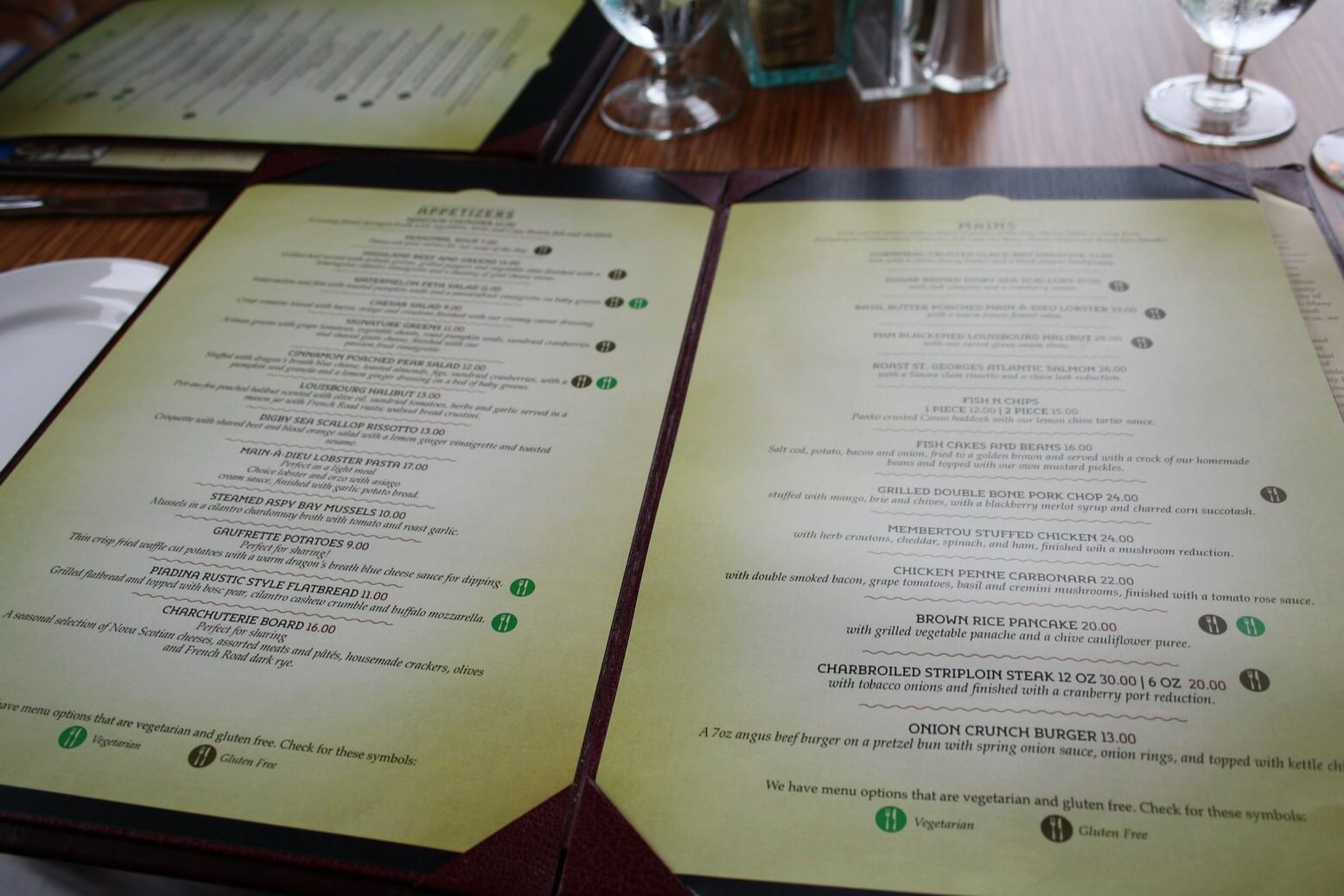 I asked my friend Alicia Lake to join me for dinner — of the two of us, she's the very active, non-lazy local foodie. (Her blog, Cape Breton Local Food Adventure, is here, where you can read all about her adventures in 100% local eating each September. She's also the Chair of the board of the Baddeck Community Market, and does a bunch of other things related to local eating, around the island and across the province. The gal's everywhere!)
It was so hard for us to choose what to eat! It all looked so good. We decided on two appetizers that we would share, to start, so we went with the Steamed Aspy Bay Mussels and the Gaufrette Fries with the blue cheese dip. (That's the picture at the top of this post.) Oh, my, gosh. It looked beautiful (as you can see) and tasted even better. The blue cheese in the dip is from a Nova Scotia cheese maker, That Dutchman's Farm.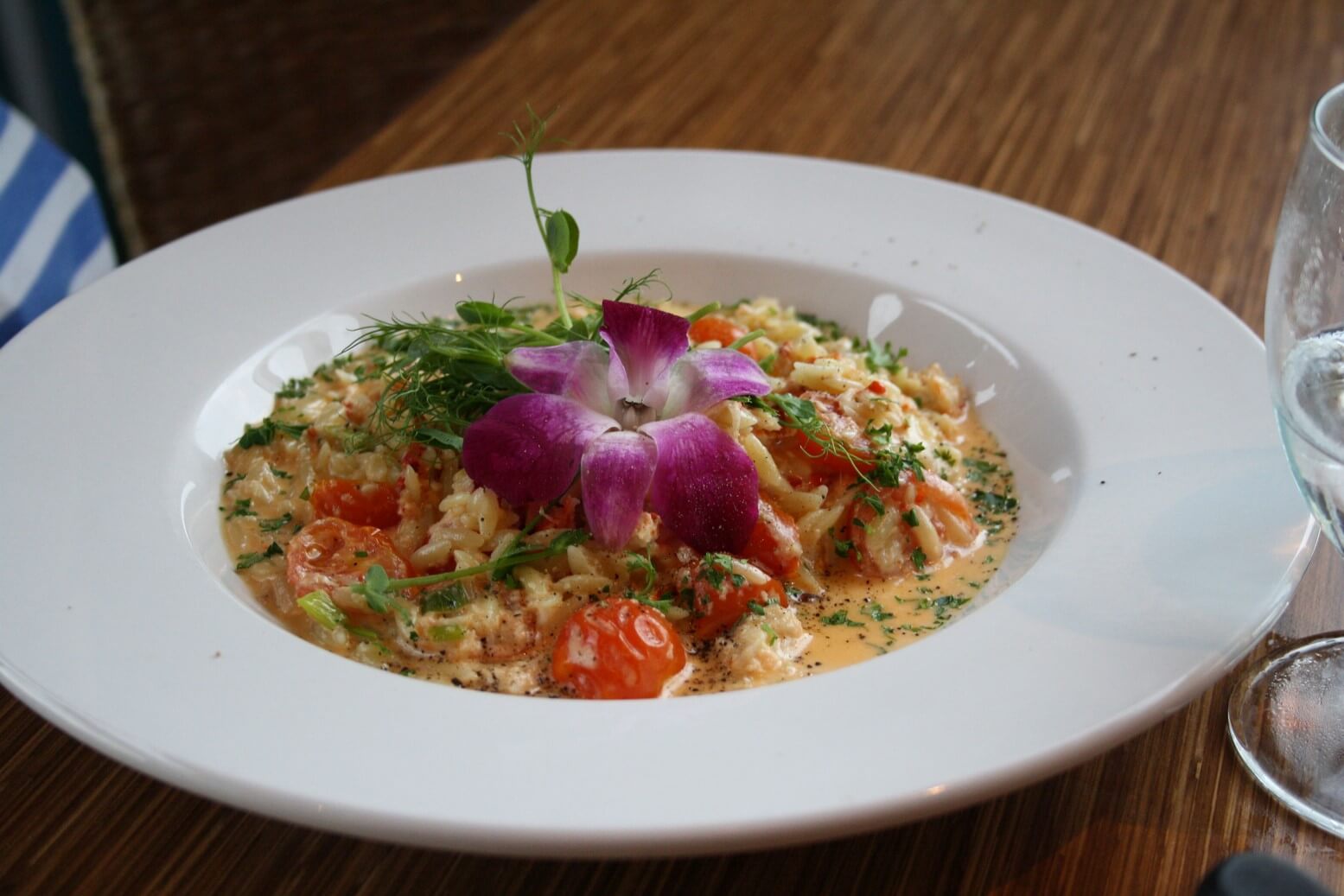 For our mains, Alicia went with the Main-a-Dieu Lobster Pasta, which is on the appetizer menu but is the right size for a light main course. The pea shoots on top are from a farm in the Baddeck area! I got her to give me a bite and the dish was creamy, rich and delicious.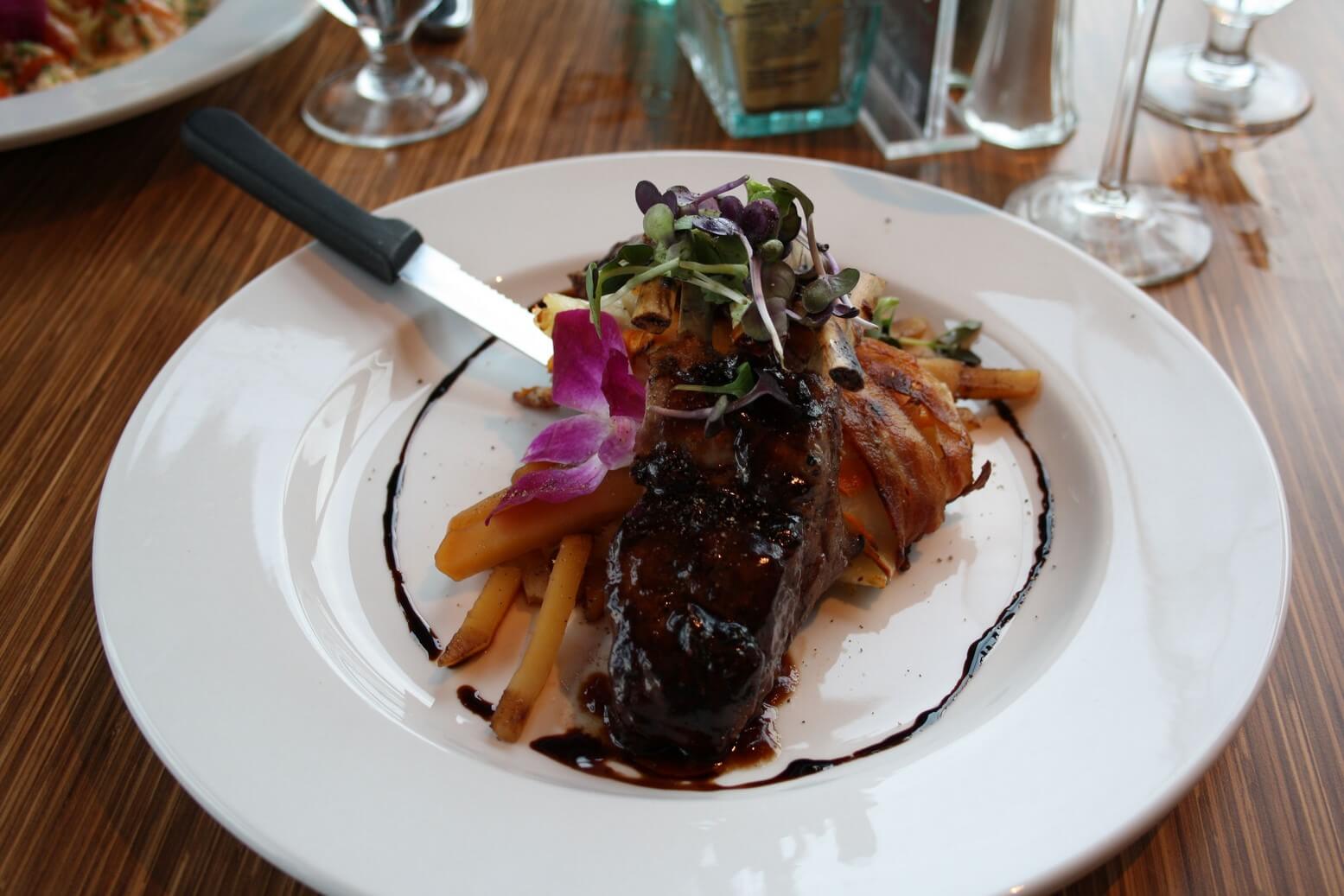 I chose the Feature that night, which was lamb with a fig reduction, served with a piece of bacon and potato pie, and turnip and carrot. The lamb was tender, flavourful and it paired so nicely with the rich, earthy flavours of the vegetables and the bacon.
We drank wine with our meal, choosing a glass of the local, Nova Scotia wine from Gaspereau Vineyards. I was a little disappointed that there weren't more local choices of wine on the wine list, but perhaps they'll add more down the road.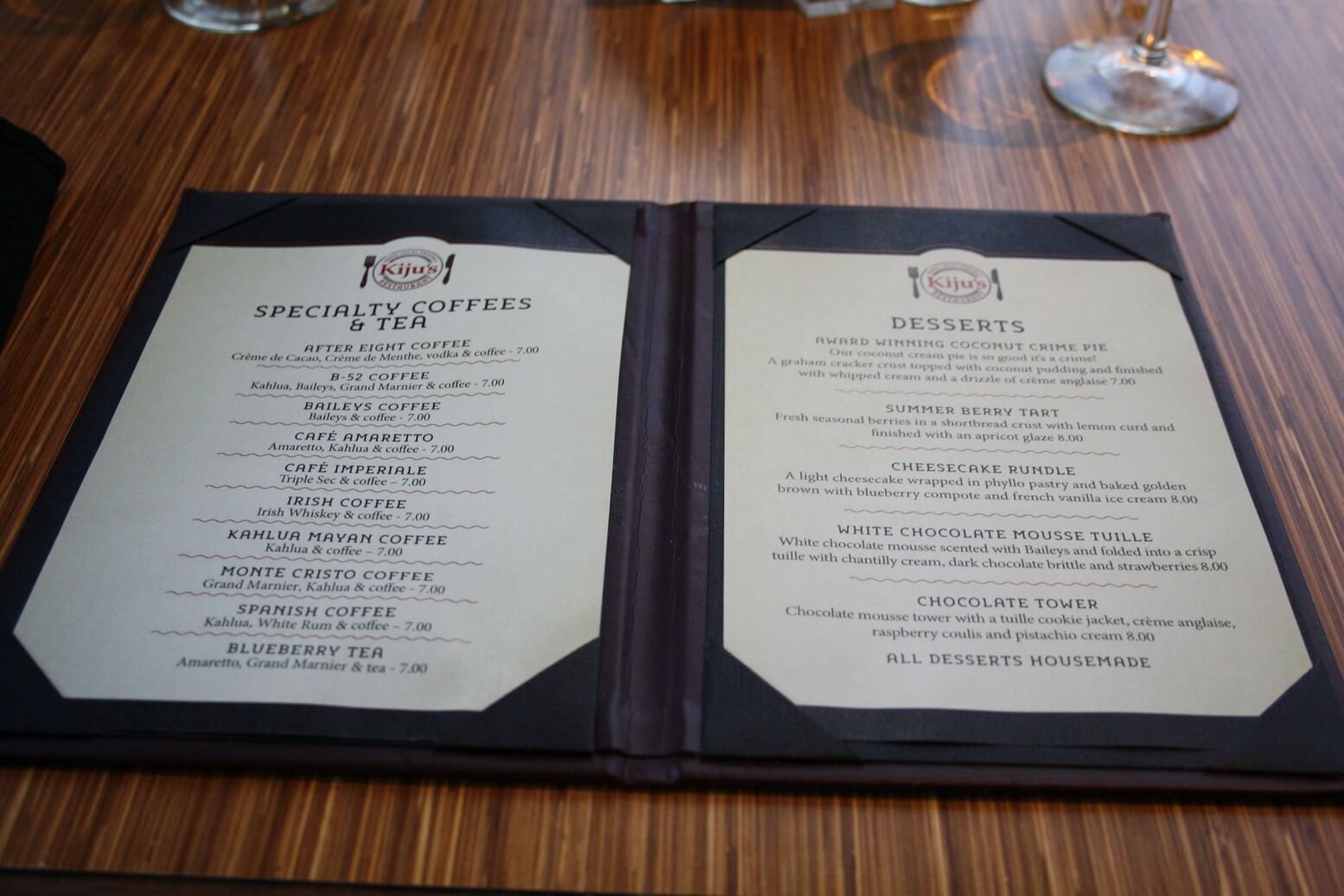 And of course we had to have dessert. I have a feeling the chocolate in my Chocolate Tower was not local, but … it was delicious. I love chocolate mousse and that's usually my default choice on a dessert menu. Alicia went with the Summer Berry Tart.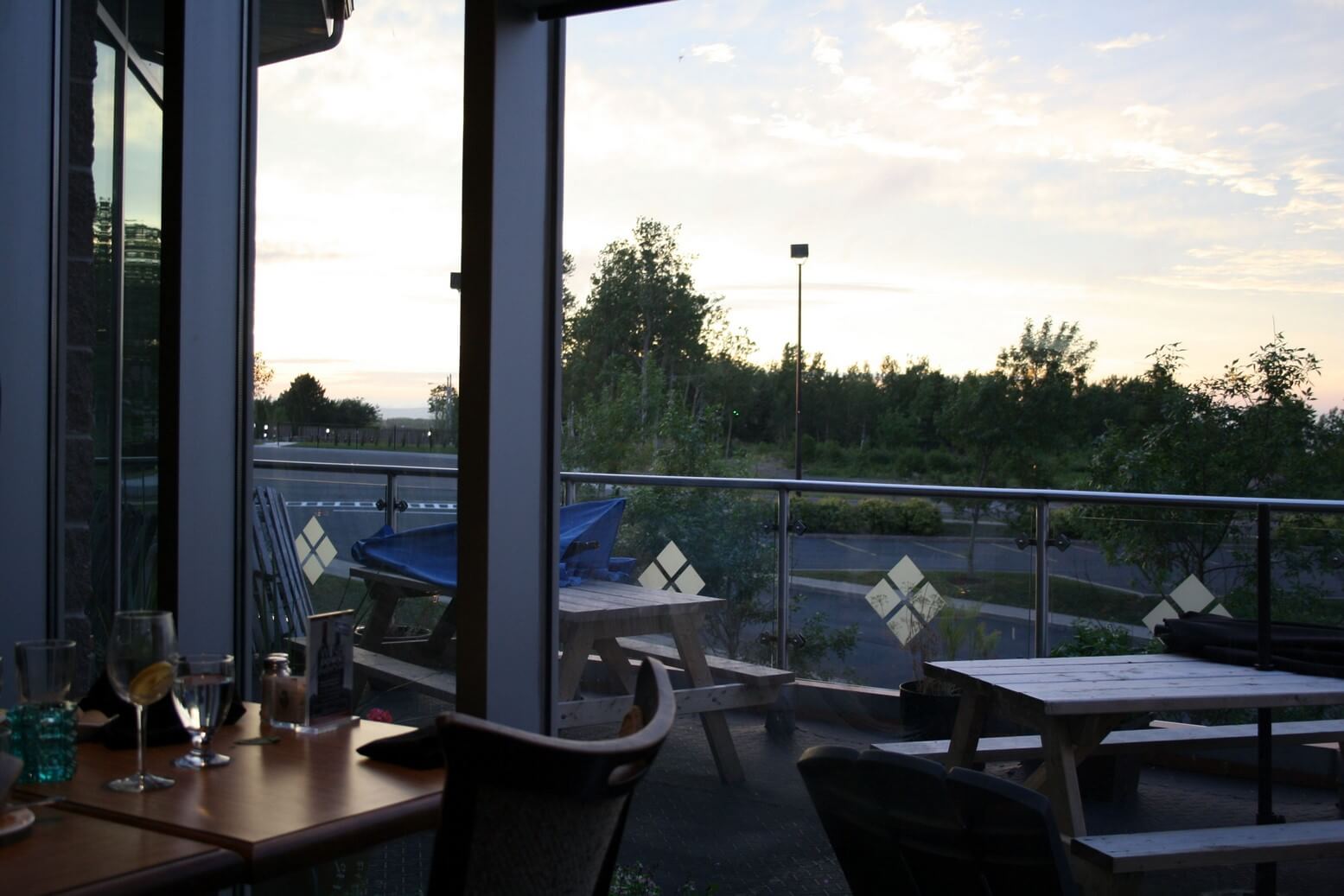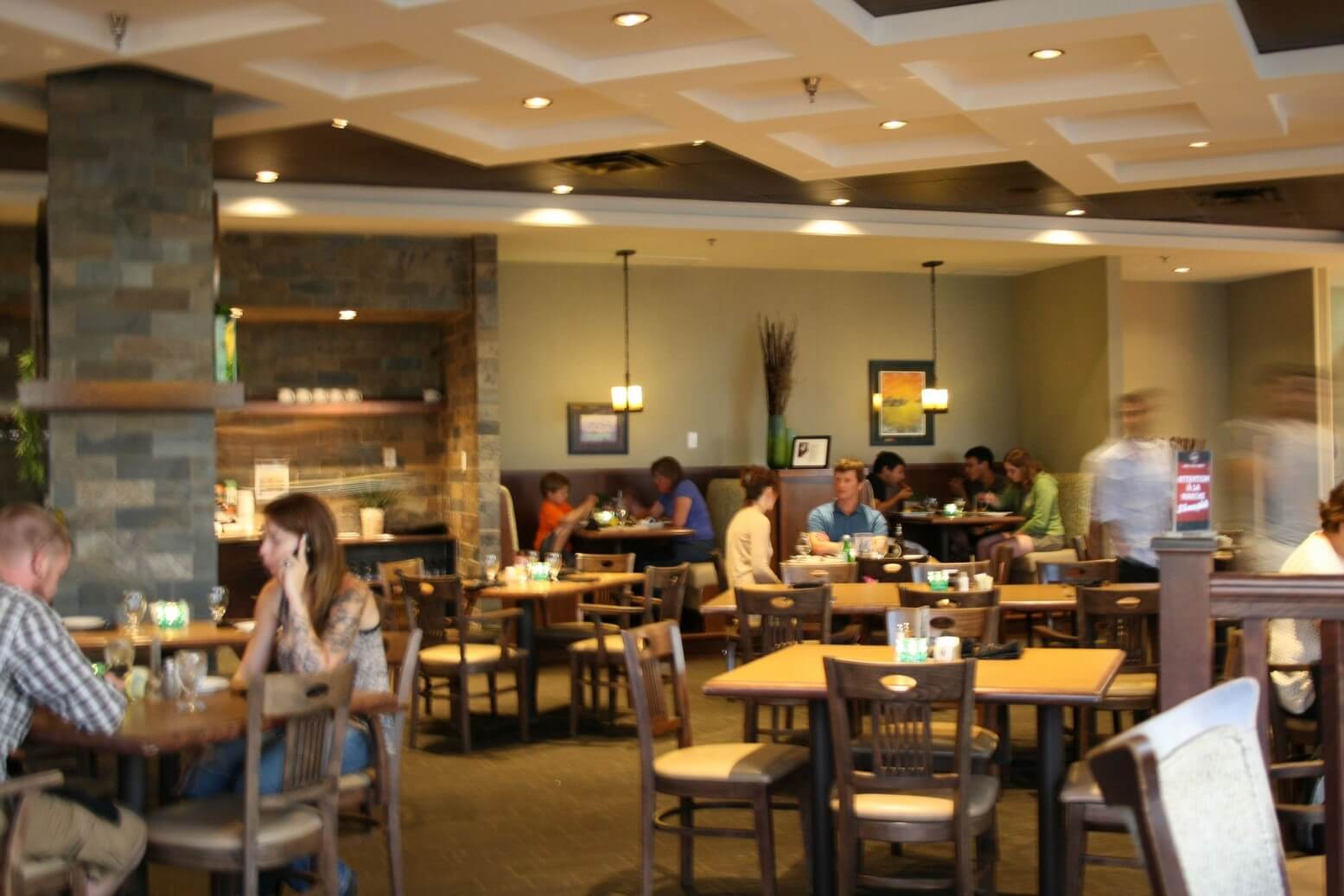 (While we waited for dessert, Alicia visited the ladies' room and I looked around the restaurant and out the window, and snapped these shots.)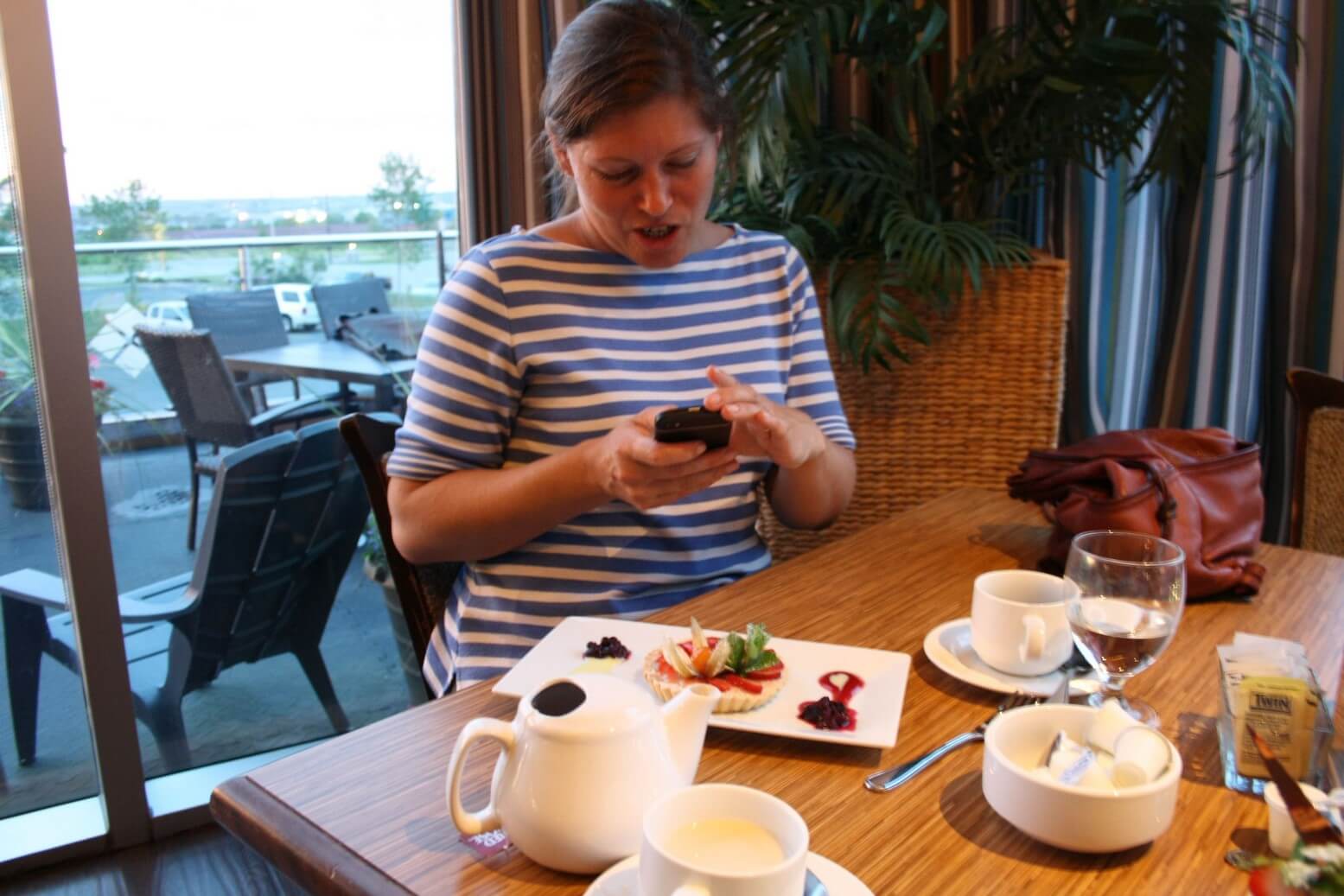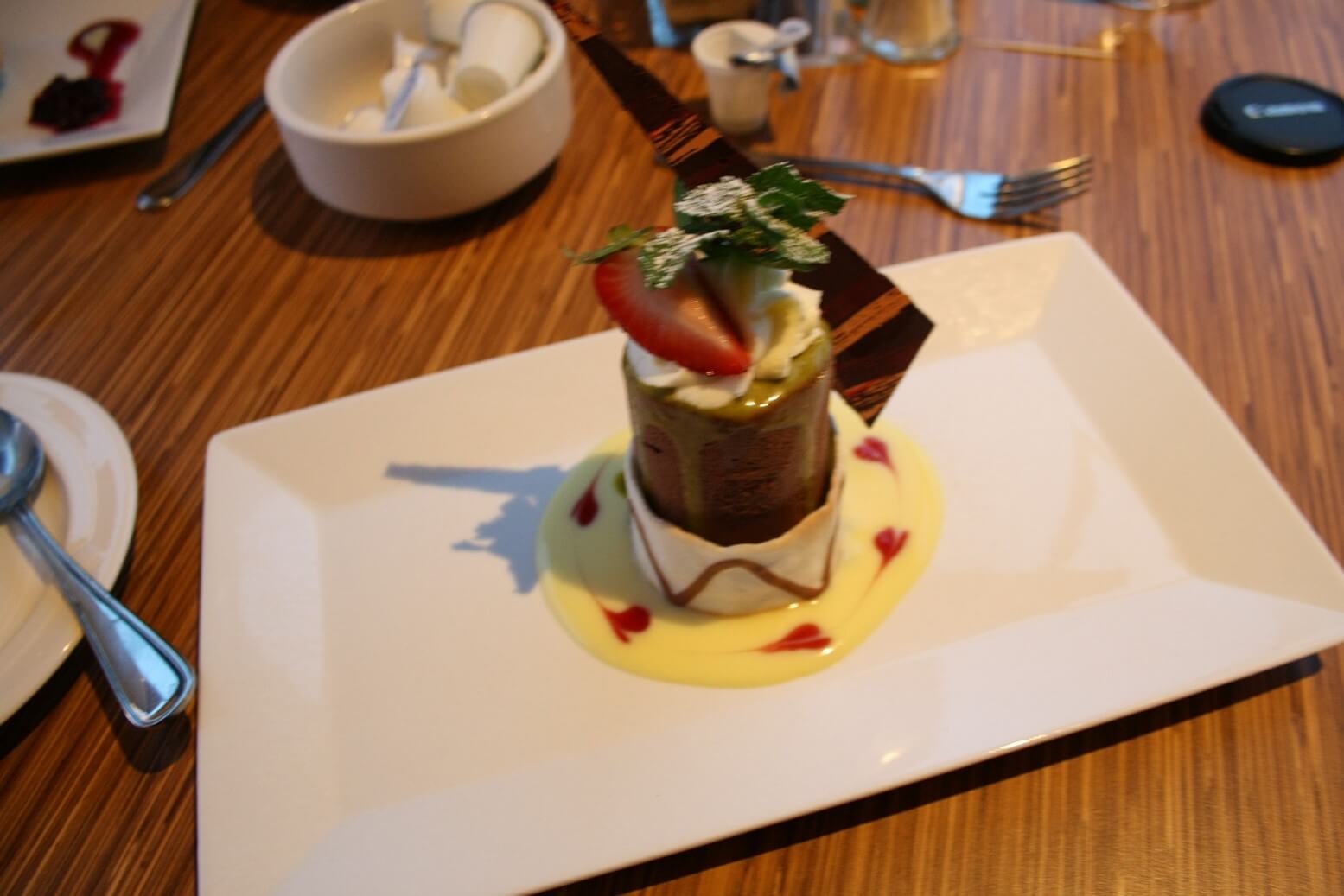 We took lots of photos of our food — that's Alicia above — because, well, we're bloggers and that's what we do. That's why it's so nice to have dinner with a fellow blogger! Whereas Adam usually gets a bit annoyed with me snapping shots of every dish I eat, Alicia smiled and snapped along with me.
As you can see, our desserts were absolutely beautiful, and it was a good thing we took pictures at the beginning because there was nothing left to photograph very soon after!
Many thanks to the folks at Kiju's, including our vivacious and friendly server, Lans, for a delightful evening tasting local flavours, talking about local food, and dreaming about what's to come and what more we can do to get local food into local kitchens, both in restaurants and homes.
Next week I'll share part 2, a chat with Executive Chef Shaun Zwarun!