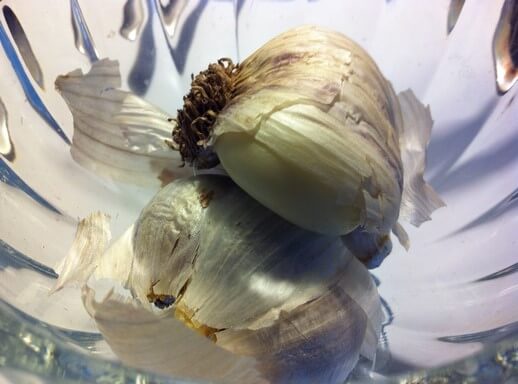 I was cracking open a bulb of garlic last night to use in my and Adam's supper, a bulb that my Mom grew in her garden, and it got me thinking about local food and wondering what a local-food-eater would be eating this time of year. This garlic is in great shape at the end of April, no little green sprouts yet, but the potatoes I used for the mashed potatoes were getting a bit black in spots. Mind you, the potatoes weren't local, but from SuperStore. (The bag of "Farmer's Market" brand Russets just says "Atlantic Harvest/Product of Canada" for a source.)
I've definitely gotten away from my local food habits, mainly since I moved out of my mother's house two years ago. It was a lot easier to eat locally when she was doing so much of it already, and had two big freezers full of her own garden produce. I have no excuse, though, really: I simply have given in to the convenience of going to one big grocery store once a week to buy what I need to eat. I really want to make an effort this year to eat more local food and support the local food economy, and that will mean a bit of pushing myself out of my comfort zone, and also learning some new stuff.
So I'm curious, for those of you eating a mainly (or at least partly) local food diet: this time of year, when the gardens haven't started yet, but there is still some food that is stored, what are you eating that's local? Educate this gal!