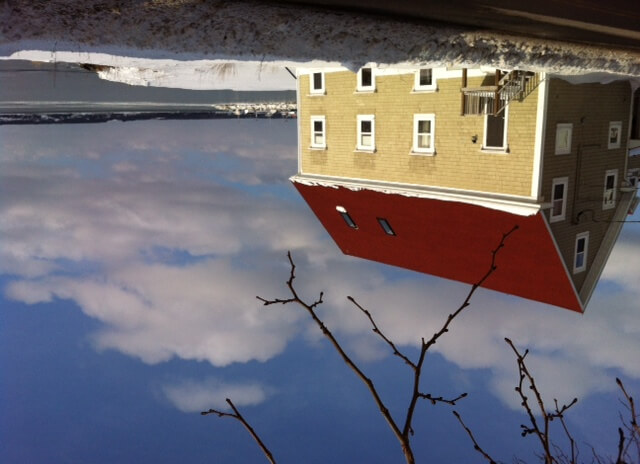 On a midwinter Saturday, I walked for two hours, from our house to downtown North Sydney, and back. I returned two library books, and picked up two new ones. I stopped in to the Canton Restaurant to talk to my friend June. I took some pictures (which I may share at a later date). I didn't check Facebook from 5 pm yesterday til just now (4 pm). It was a good absence and gave me the feeling that I had my "head back".
Here are some things I've seen lately that I thought I'd share. I haven't done a "Links Loved" post in a while but my blog heroine Elise is doing them once a week now and it's inspiring me to do the same.
This whole album by Coral Egan is my current work soundtrack. (You can hear the whole thing at the link.) But especially the song "Razor Love."
Naturally Active Victoria County posts a bunch of stuff every day about being active outdoors in Victoria County. A good resource if you're interested in that stuff.
I've only skimmed this blog but it sounds like a neat one: Rise Above Life.
A comprehensive, practical and thoughtful guide to unplugging from the Internet/social media periodically.
My dear friend Kate lives on a farm in Middle River and in this most-recent post on her new blog she writes about walking a mile in her husband's gum boots, when the animals get loose. She's funny and wise, a great story-teller.
I printed out this image that I pinned and stuck it above my desk.
You may have heard this already but The Band Perry are coming to Cape Breton in May! I love this song by them, "Better Dig Two." You can find out more about Nashville Nor'East at their website here.
I loved this list of tips by the gals at A Beautiful Mess on productivity. It's helpful for anyone but especially self-employed people or people who work from home.
One of my American cousins is the super-talented Maile Wilson, who recently launched Daily Epiphanie, an inspiring web-magazine of photography, travel and lifestyle content.
Have a great rest of your weekend! I'm looking forward to pancakes on Sunday morning, more schoolwork, and some laziness too.