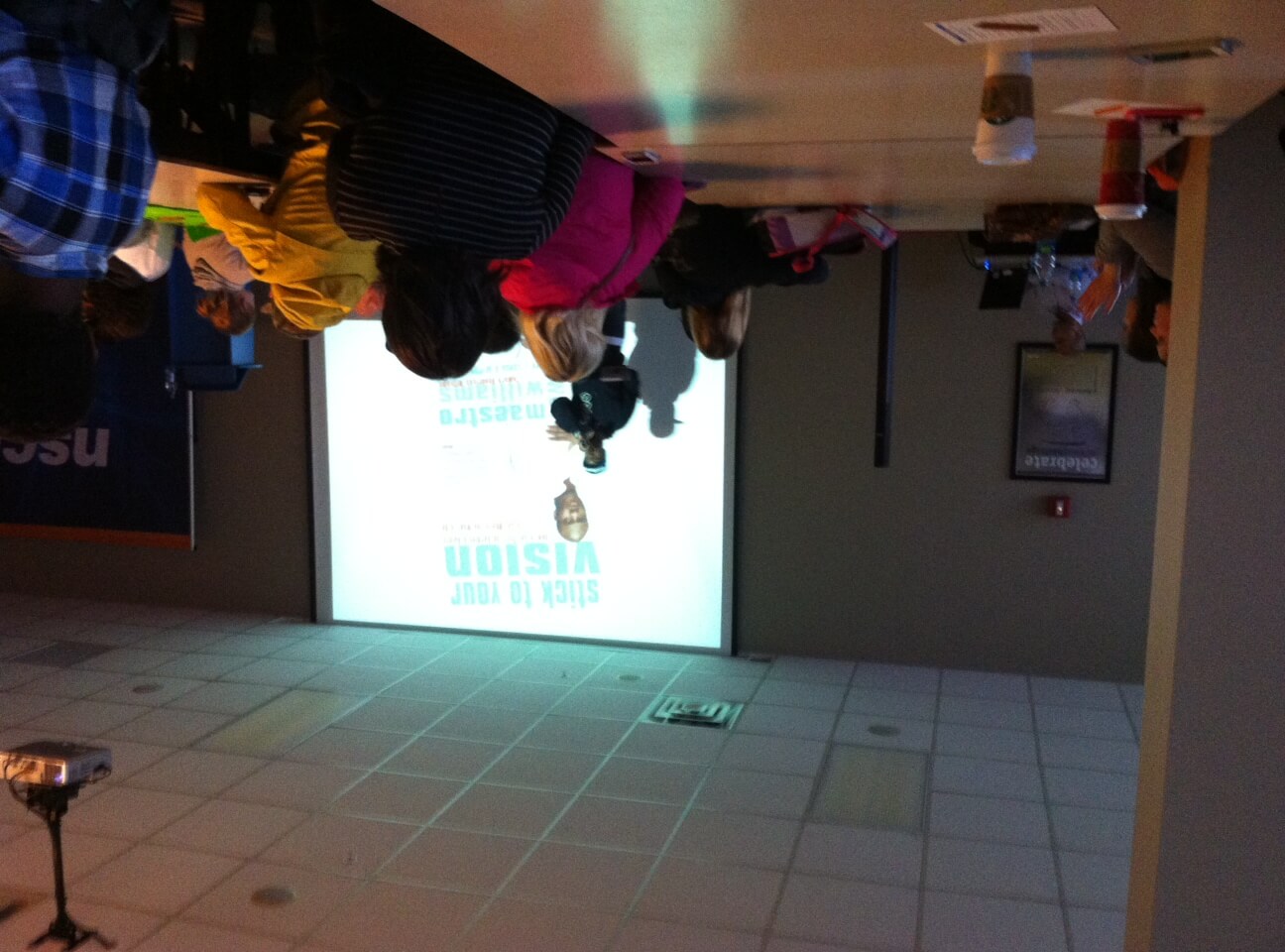 Today at school, Wes Maestro Williams gave a talk! It was super cool. This is a Canadian rapper, actor and author, who has been around since 1989, with the hit "Let Your Backbone Slide." He talked about how he never let people tell him what he couldn't do. They said 'just stick to rapping,' and he got into acting, for example, and now he's a respected actor as well as a musician. Then he wanted to write a book, and through circumstance and luck, it happened. A lot of his stories were about how you never know who you're going to meet who is going to help you out, connect you to the right people, help you bring your vision to life. You've got to do the legwork, go to the events, meet people. Because you just never know.
He talked about how he's had low points too, but he's stuck to his vision and let that keep him moving forward.
"A vision is a forward-moving, motivating intention," he said. "Look back at what you've accomplished and let that be a catalyst to move you forward."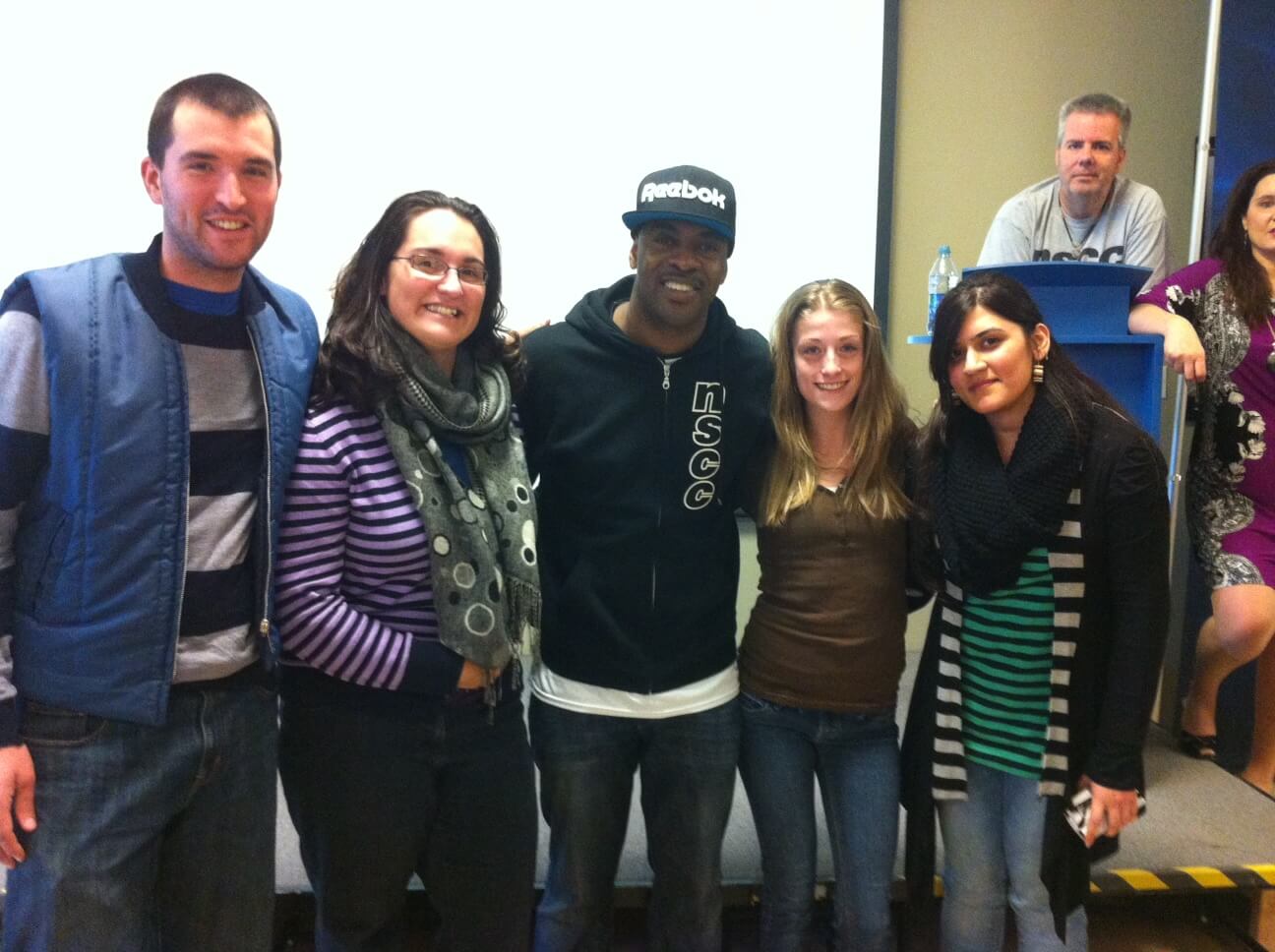 My brother Mat, who doesn't attend NSCC these days, came anyway because he loves rap and hiphop and someday is going to be a big star. (Shh, don't tell him I said that!) My classmates Meaghan Ganaway and Aleena Ashfaq were there too. I don't know who the guy on the podium is, or the lady in the purple dress, haha.
One of the main things about meeting famous artists or writers that I really like, is that you're seeing them as a fellow human being, with flesh, bones, clothes, living in this moment that we're all living in. Not just as a pretty portrait of them on their website, not just as the creator of perfectly polished books or albums, but as a real person who goes through the same life, the same creative process we all go through. That, to me, is the inspiring part about meeting someone who's had great success.
Thanks to NSCC and especially Bradley Sheppard, the African Canadian Coordinator at NSCC, for bring Wes Maestro Williams to our school.