Last week my teacher, Heather Kennedy MacIsaac, decided to 'treat' us in her Design Culture class. We spend so much time on the computer, either researching, or editing, that it's a real joy to bust out the art supplies and just make stuff. She gave it the educational twist by playing a movie about the mysteries of the ancient cave paintings, while we made our own versions of ancient-looking pictographs with some acrylic paints, our hands, some brushes, and even some sticks and leaves from the woods outside the school. Once they dried, we crumpled up the heavy-duty paper bag material they were painted on to add more "cave wall" texture.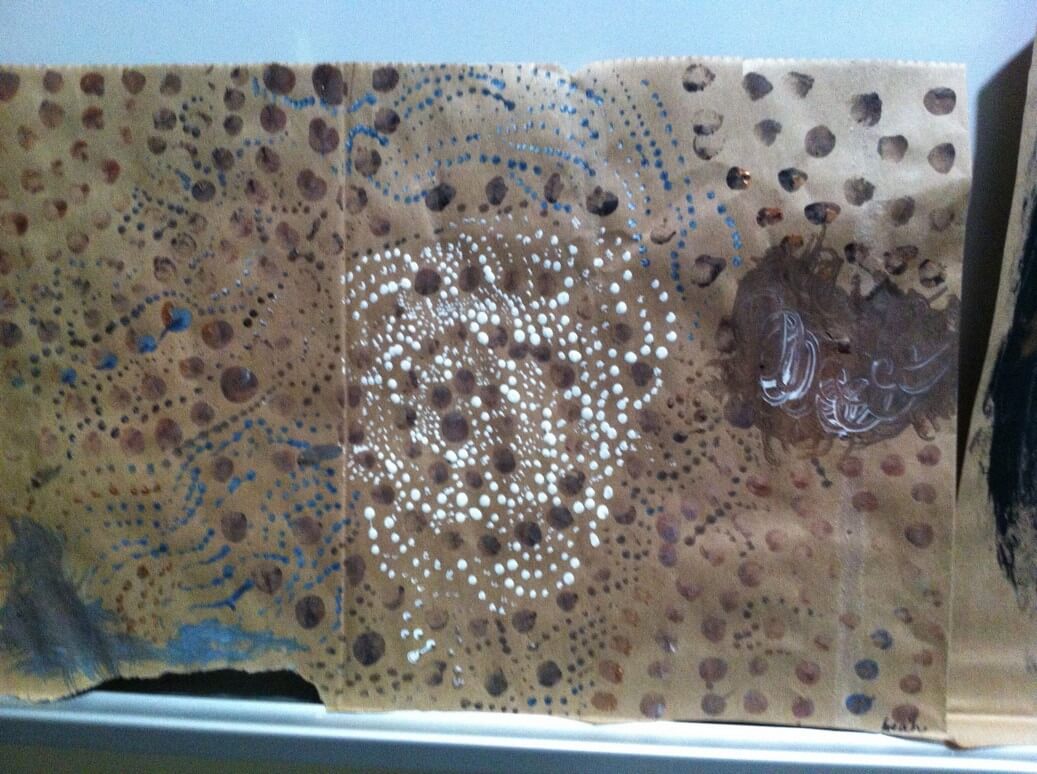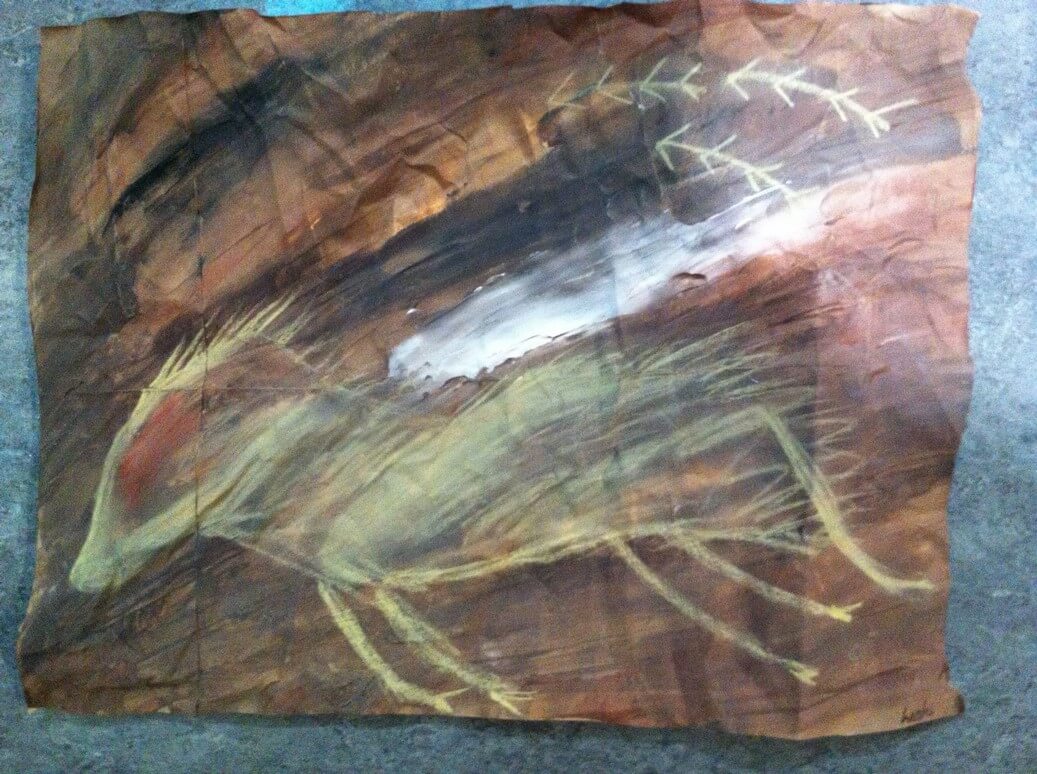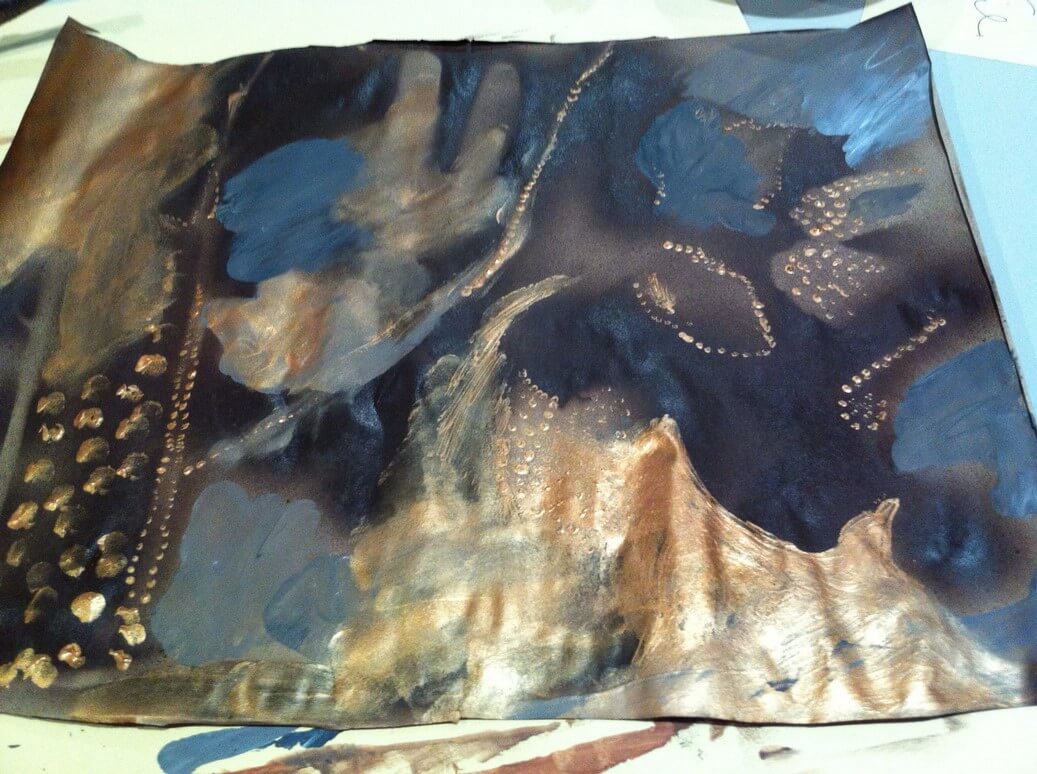 She also showed us this website, which is a virtual tour of the Lascaux caves in France. The music is quiet and gentle, and it is a bit trippy to watch this. It feels like you're going down inside of a body, maybe the body of the earth?
This time of year, the darkening, when November is upon us, feels like the perfect time to go 'into the cave,' and that's exactly how I'm feeling these days. As in, I want to curl up with a blanket in our home, and tidy what's in my 'cave' of an office, and as in I want to shut off social media and spend time in meditation or in sleep.
And while I won't be doing that completely, (I don't think my teachers would accept "gone to the cave for a week" as an acceptable excuse, and I also don't think I could go a full week without Facebook!) it is good to remind myself that life goes in cycles, with some busy in the outside world, and some more retreating.
Thinking about ancient sites of earth-worship reminds me, too, of one of my favourite books, "Travelling with Pomegranates" by Sue Monk Kidd and Ann Kidd Taylor. It's a dual memoir of a mother and daughter who travel together to Greece and France to find sites where the ancients worshipped goddesses, and if you're looking for a read both light, and deep, check this one out.