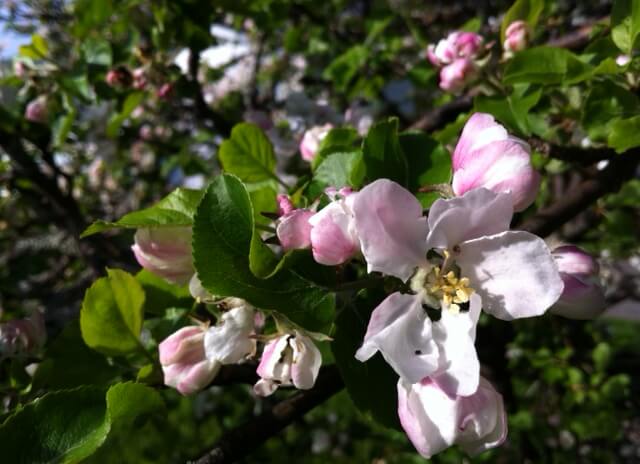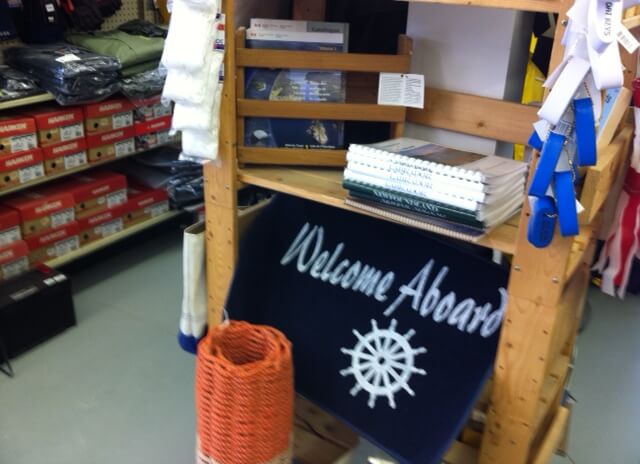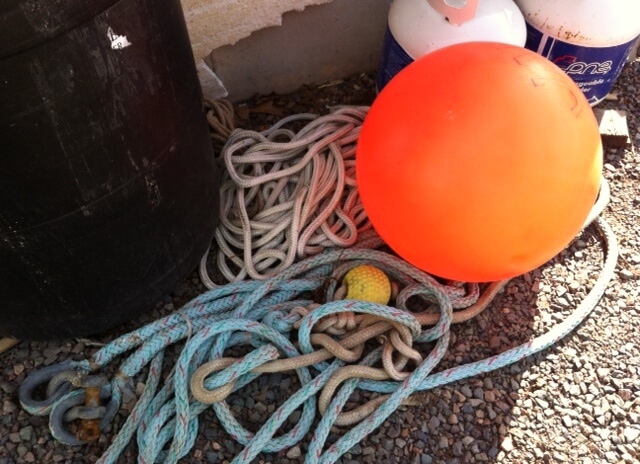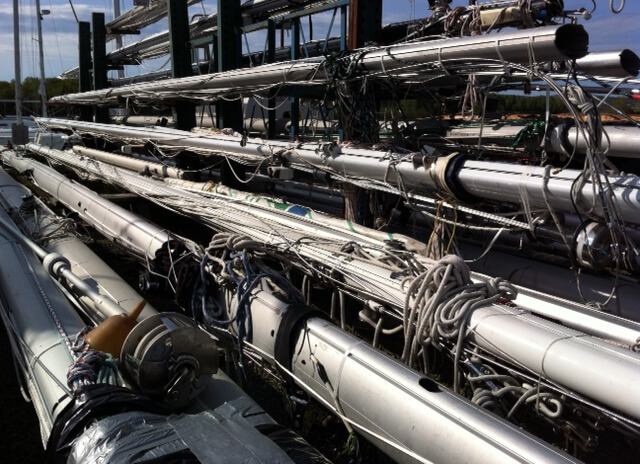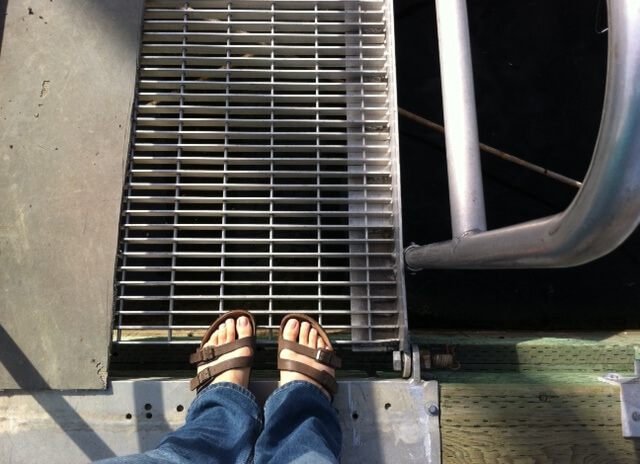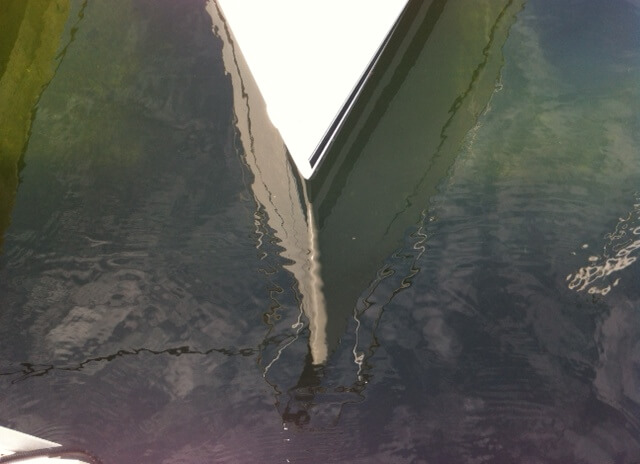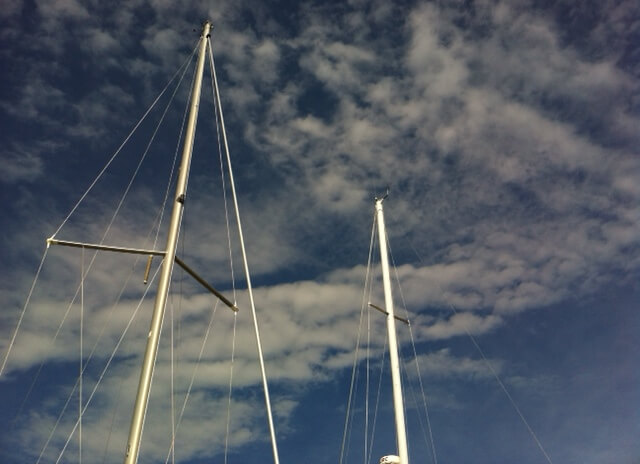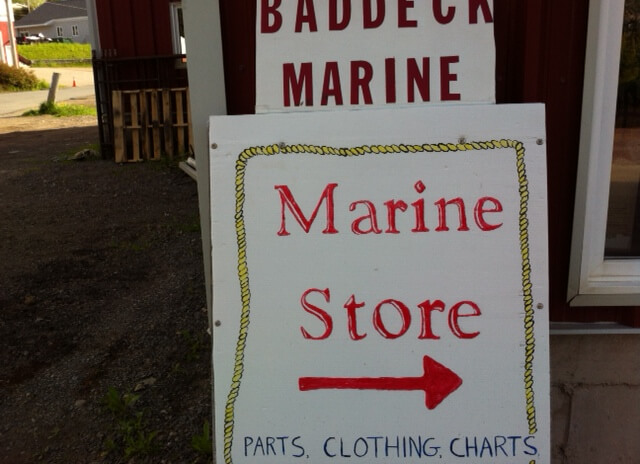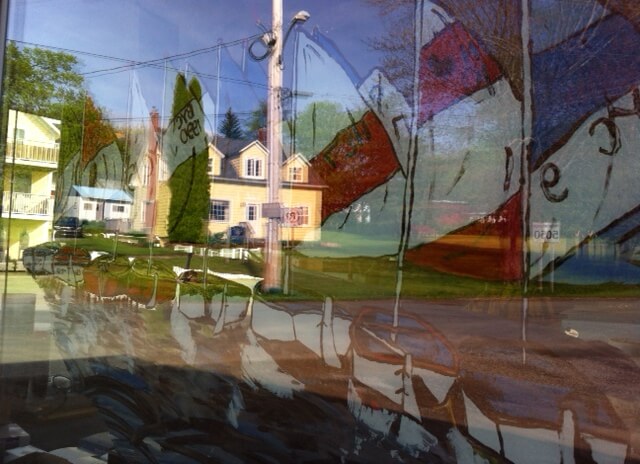 This morning I woke up in North Sydney, at home. I drank coffee and ate toast and yogurt, and left at 7 am. I drove over Boularderie and Kelly's Mountain and along the Highway to Baddeck.
I arrived at work at 8 am. I said "good morning" to some customers who were already here. No matter how busy things get at the marina (not this morning, just, in general) it always feels somewhat relaxed there because of our customers, who generally are there to relax themselves. It's nice that way.
I signed in to the computer system. I read over some notes that my co-worker and friend Flossie had left for me from yesterday. (I was off yesterday because it was the last day of school, a wrap-up of our third semester.)
I put on CBC's music website (http://music.cbc.ca/) and clicked as usual on the Singer-Songwriter category, and then on the Singer-Songwriter channel. I like this channel because it plays mainly Canadian songs, from the past forty years or so. A real overview, almost a history lesson of Canadian song. Gordon Lightfoot, Leonard Cohen, Joni Mitchell, but also more recent artists like Blue Rodeo and Jann Arden, Lynn Miles.
There are non-Canadian artists too, like the Beach Boys. Their song "God Only Knows" plays often and I love it. "God only knows what I'd be without you, God only knows…" It reminds me of the credits on the movie "Love, Actually." All the people meeting each other in the airport and hugging.
Flossie plays that station on her computer upstairs too and sometimes if it's quiet we'll message each other about what's playing.
"Here comes Leonard, touching my perfect body with his mind."
"LOL."
Yesterday was so warm, and when I got home from the school wrap-up thing I had to take a nap. I felt so tired. I worried about things on my agenda, about whether or not I could do them all. When I would start talking about them, thinking that if I talked them out I could get control of them all, my boyfriend said, "Just close your eyes."
I thought, "What does he know?!"
Turns out he was right. (He usually is. Shhh, don't tell him I said that.)
After some pizza and salad, and some wine, and some shows ("Master Chef"), and some sleep, today the world looks less overwhelming.
Funny how that works.
I think no matter where you work, no matter where you live or study, it's the people you do those things with that matter. Without people to "LOL" with, life is pretty dull. With them, it's magic.