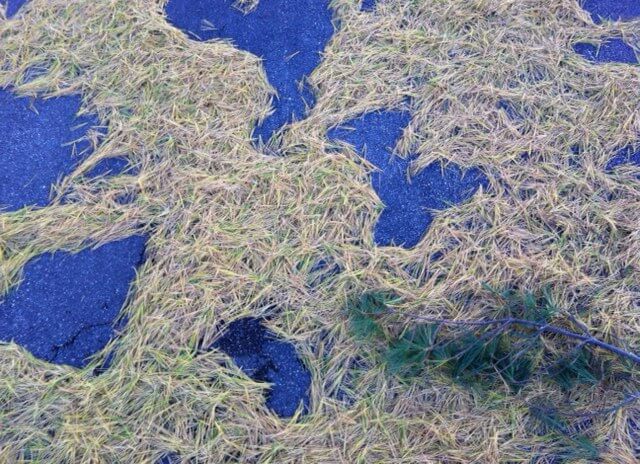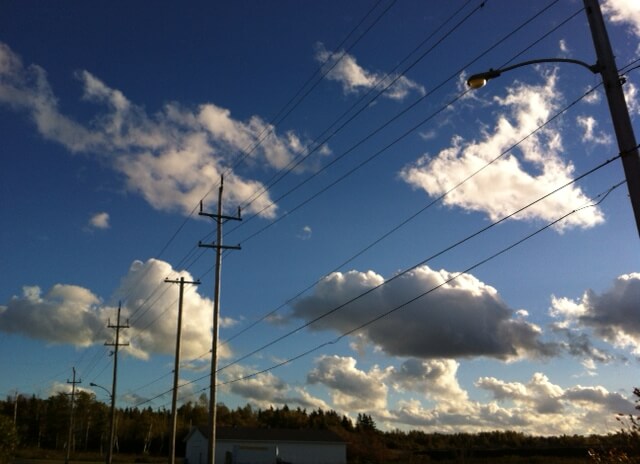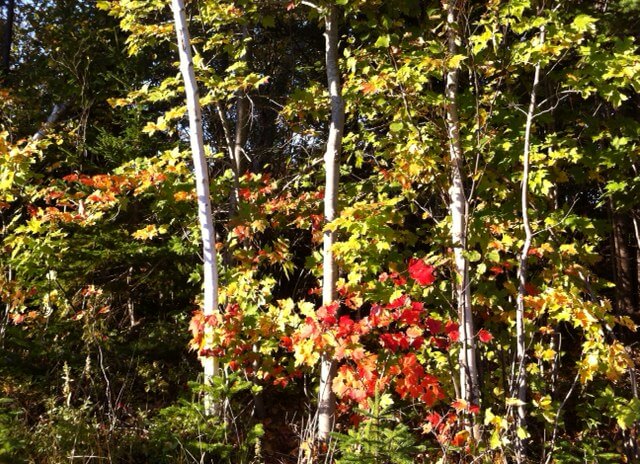 What I love about October…
…cool mornings and earlier evenings.
…leaves turning colour.
…Halloween – spooky things, orange and black colour themes, cats and spiders.
…Thanksgiving and fall decor – oranges, reds, browns.
…Lots of wind that pushes all the big puffy clouds around.
…Apples on trees by the side of the road.
…The promise of frost.
Me these days: Busy, busy, with schoolwork. Trying not to take on too much outside of school, and cutting back on volunteer commitments so I can focus on schoolwork, and on having downtime. Without that I would go crazy, I know it. I'm gathering thoughts together (read: writing sentences in my notebook) for some posts on volunteering, on creating balance in life, and on saying No. (And also on saying Yes, because that's a good word, too.)