A month or so ago I was invited on Facebook to an event in Sydney Mines called "Love Yourself". Curious, I checked it out, and this is the description I read in the "Event info" section:
I want to create a gathering of women, all different sizes/shapes/ages/races/ every type of woman under the sun!! Bring us all together, brain storm some great ideas, do a wonderful photoshoot with the lot of us and some video!! Then I'll take it all home with me, edit it into one BEAUTIFUL video to post for the rest of the world to see! So people will know how much WE care! How much we care about self awareness and LOVE!!! How much love there is to give and receive!!!
Don't you wish you could just reach out and pass so much love to another person, they would forget all about being depressed, or not worthy.. or not good enough! I think we can do that! Actually I KNOW we can do that! You with me? 🙂 ♥ Love
(The event is taking place this coming Sunday, August 19th, at the Pitt Street ballpark in Sydney Mines. You can check out the Facebook event page for more info.)

"Wow!" I thought. "Who is this person? I've got to talk to her!"
As it turns out, the organizer of this event is Denise Joyce, who lives in Balls Creek. We've yet to actually meet in person, but I have a feeling that when we do, we'll be fast friends. Here is the transcription of our Facebook conversation (that took place over a couple of days). Get to know Denise, and I think you'll agree with me – she is one fabulous lady! I'm excited to hear about how this event goes, and what potential it unleashes.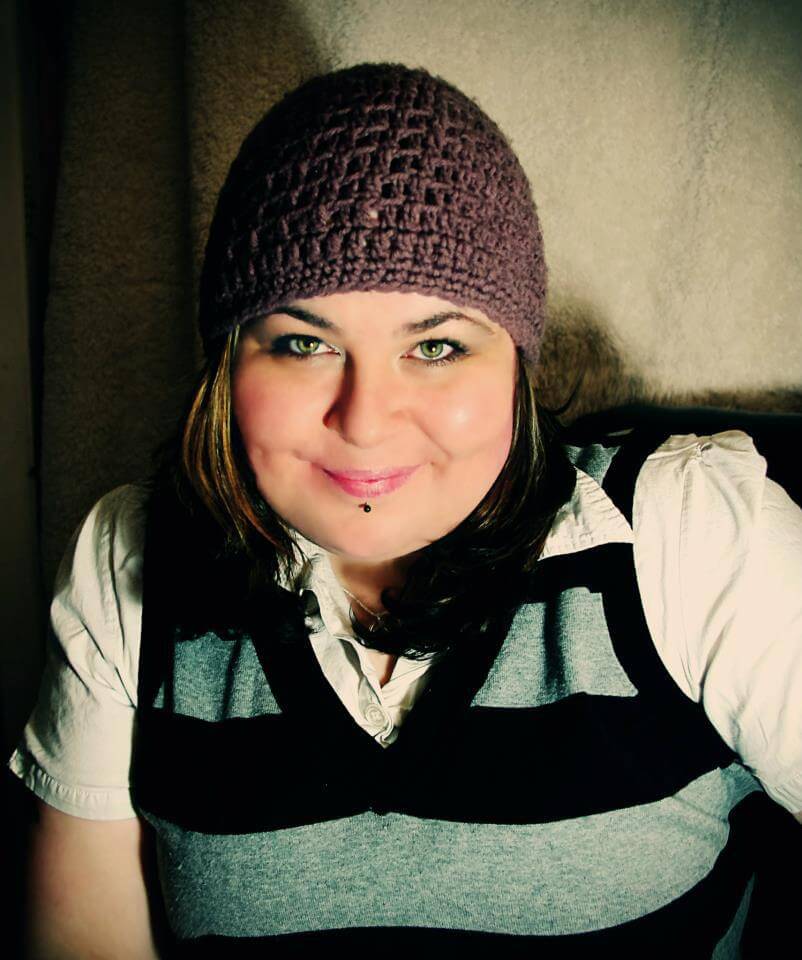 Leah: How did the event get started? What was your inspiration?

And, tell me a little bit about yourself. Your background, whatever biographical details do you feel like giving.
Denise: So basically, as a kid and even into my adult years I've been struggling with self-esteem issues, even though I've always been happy and full of life (always!). I've been very active in the community, through sports and my work. My alone time was spent writing and drawing. My art took on a pattern of the female figure, and having that "perfect body" was always on my mind. My art introduced me into amateur photography and again I was more interested in the female figure, amongst other things such as nature.
This led me to doing photo shoots with girls around the area. With each shoot I noticed one common feeling: the girls I shot felt so much better about themselves after the pics came out! I started receiving messages from other ladies wishing they could do something like that, but they felt they weren't "model" material.
Then after a shoot with a friend a few weeks ago, I also felt a little connection to the feeling of being empowered. It was awesome! I sat at my desk editing photos, when I thought I'd ask a simple question on Facebook, as my status. The question was something like "how many women would love to have their pics taken, but won't because of how they feel about themselves?"… Then I wrote "I have something cookin".
I couldn't believe the response just from that question alone! So I quickly started an event. I wanted to see if a few people would like to volunteer for a photoshoot/video that I'd take home to edit, to spread the word of self esteem and how important it is. It grew from there!
We have almost 400 women in only a few weeks! We have other wonderful photographers who've volunteered and I've recruited my husband for handling the music and his friend for video. Many local businesses are also donating prizes! I'm really excited about this event, I'm still in shock about the size of our group. I've never done anything like this before, but I keep it in my heart that this event is so important for our community, people who will see the video and also myself!
Good for you! Wow!
I too have found that from a little idea some amazing things can grow. Just putting things out there to other people, like "hey I think about this, do you?" can be amazing. The responses you get back from that.
So have you ever organized events before, of any kind? Or is all of this brand new, learning as you go?
Learning as I go! I've always heard that you just need to make the first step towards what you want and the Universe will provide and work in amazing ways. Well, it's so true! Everything is falling into place. Someone will mention something or something will spark my mind for the next step, it's a miracle really! I am really nervous, but I know I just have to trust that it'll all work out.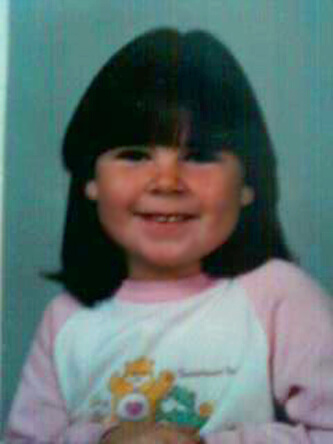 What is your background, Denise? I.e. where did you grow up, what field(s) have you worked in, do you have a family, etc?
I grew up in Sydney Mines with my Mom and Step-father. I have an older brother, older sister and younger sister. I started off as a Medic in the military for about 5 years, then went into Truck Driving (long haul) for about 6 years. I've come off the road for the last 5 years and have been fully engaged in Art/writing and photography. I will be going back truck driving shortly.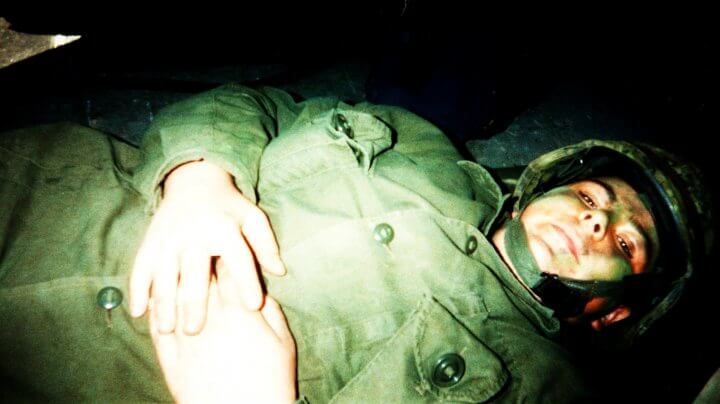 I was married two years ago to a guy I knew since I was eleven years old, Craig Joyce. We dated 10 years before getting married. Total of 12 years together. We don't have any children, but wish to in the future. We have 4 cats that we call our kids,ha! Hollie, Morgan, Montana and Pj Fox.. we're silly. We have been living in Balls Creek for the last 8 years.
A truck driver! That is super cool! Were you always comfortable around big rigs, or what made you start doing that?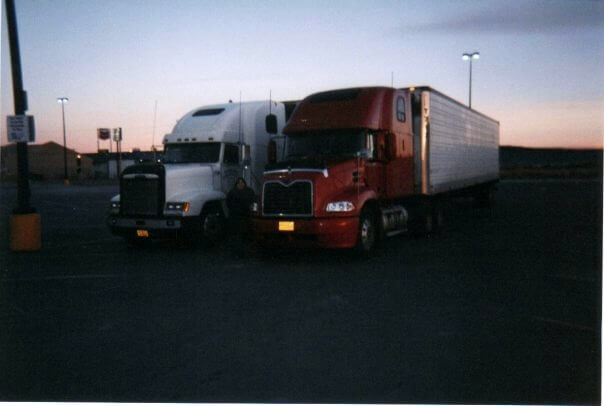 Well, I certainly wasn't comfortable around rigs, haha, I was scared of them actually! But my fiance (now husband) had a chance to go trucking as I had to chance to do some pretty fun things in the military, but instead I ended up getting my license to join him on the road. (We were living in Ontario then, we were there a little over a year, from age 19-21). I was 21 when I got my full Class 1 license to drive truck. We went team for a while (about 2 years), and in that time we both moved back home. Then we split up to two different trucks and went single for almost 2 years, then team again for a little over a year, then he quit and I kept driving about 6 months after. So I guess I just wanted to be with him. That's what got me into trucking
He had his license when he was 19 here in Cape Breton, but he was 26 when he started driving as that's when I got my license.
Are there many other women driving trucks? I would assume not, but you never know.
Well not as many in Canada as the States. But in the states you either get hit on by the guys, or the guys think you shouldn't be driving, LOL. It's a funny mix of drivers out there. But I met a lot of great people in the states, and in Canada. Truckers are unique people!
And through all your time in the military, and on the road, were you also taking pictures and jotting down words?
Always writing, since I was very young. Since I was old enough to print! I've always been attracted to art, and I never really had a good camera until two years ago, but loved taking regular pics in my teens. nothing serious though.
Yeah me too! I used to write books when I was a kid… like, staple pages together and write in the stories. I still have some of them, they're awfully cute and they don't make a lot of sense.
So now there are over 400 people in the group! Have you got other people helping you organize the event?
Well no-one helping to organize, but I do take advice from the members, someone will suggest something and it seems to fit perfectly! I'd like to think that our energy together is getting this done, I don't feel alone at all!
I have amazing volunteers who will be doing some photography, Anita Clemens Mclean, and Jayme Burns. I had a videographer – Colin Capstick (actually he just has a video camera and is going to help me) and my husband- Craig Joyce – who is going to provide all the music equipment and microphones. Also there is my best friend, Wanda Pearo, who is up for anything, she offered to help me with anything during the event, I won't be stuck for help!
But the members are incredible at offering suggestions! Paula Rose is one of them who is on the Facebook group every day, she's the reason the T-shirt idea is coming through!
And we have a super wonderful guest as well, Denise Pilon-Morrison, she is a Life Coach but she will be infusing the crowd with super motivation and positive energy with a beginning speech! I'm excited to hear her speak!
So as you can see, it's not just a "me" event, I wish the members would also take credit for it! We are all one, so every time they tell me what an amazing thing I've done, I think its reflected on who they are, and what they're doing to contribute. In order for this to work, and it will, it needs to be all of us!
Yes, I do see that. And it's true, big events are never just a "one person" thing. But leadership (and delegating tasks) are important – and a good skill to have.
Very true!!!
So is there anything else you'd like to add, to share about the event?
As long as the message is clear as to why I want to do this I think we should be fine You know it's going to be held at Pitt St. Ball Park in Sydney Mines, Aug 19th. If all goes well, perhaps this will be a yearly thing Thanks so much for getting involved and help spread the word!
If you're interested in reading more interviews that I've done with Cape Bretoners of all ages, click here for the complete list.