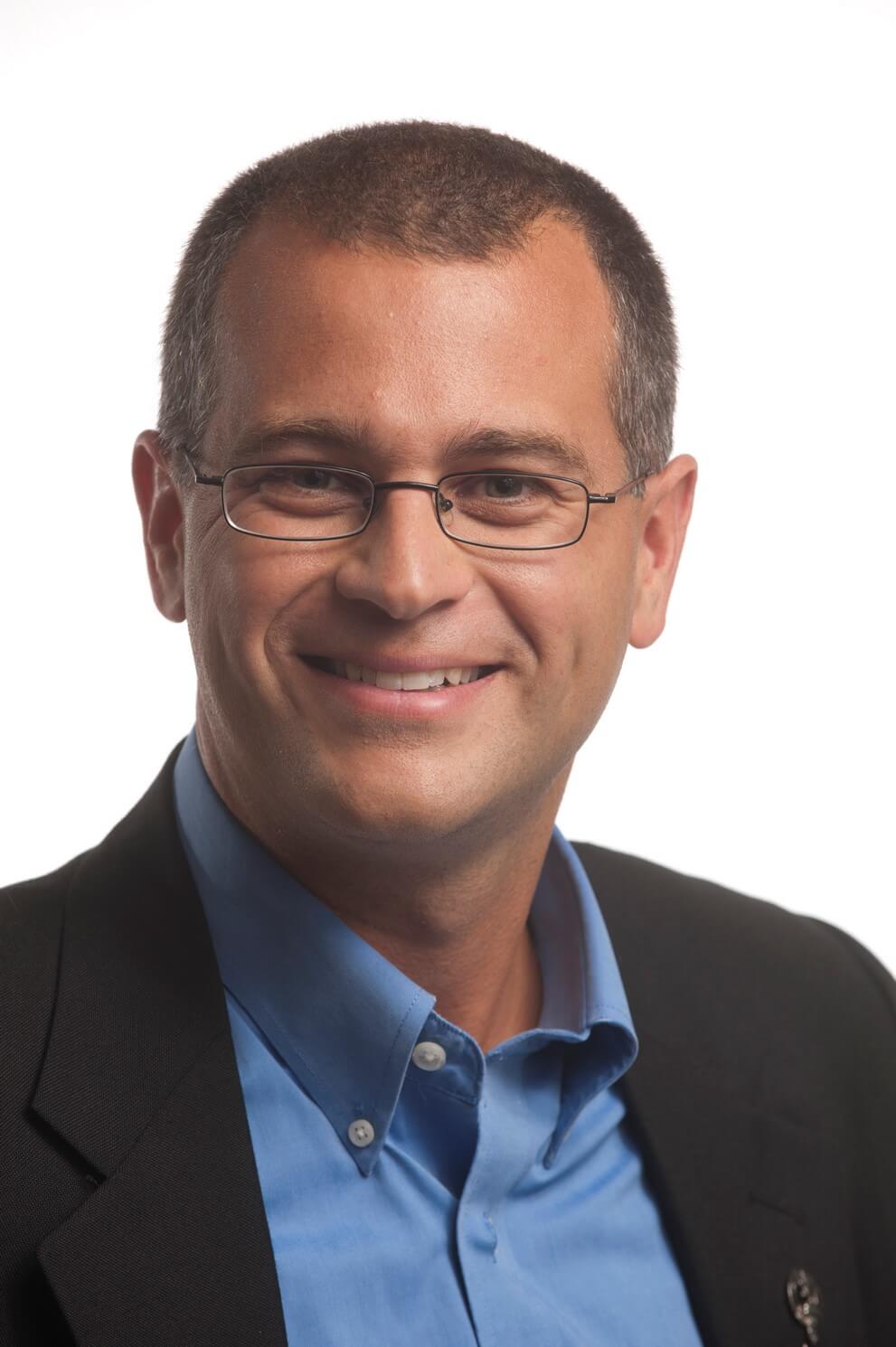 If you're reading this post fresh out of the oven, on Monday morning of June 11th, then why dontcha tune in to the Information Morning radio show to hear an interview with little ol' me, at 8 am?
The host, Steve Sutherland, and I are going to have a chat about this blog, my own travels, and what I've learned about being young, and living in Cape Breton these days.
(Information Morning is on CBC Radio 1. You can get it on a regular, old-fashioned radio, or on the Internet, so there really is no excuse for not listening. Unless, it's not your thing, then, that's cool too.)
I'll be posting a link to the interview once they put it up on their website, too, so don't worry, you'll get to hear it one way or another.
Anyway, since I'll be interviewed on their show, we thought it would be fun to do a little interview exchange, so here is my Q+A with Information Morning host Steve Sutherland!
1. How old are you?
37.
2. CB born and raised? Or recent transplant? (Plus whatever biographical details you feel like giving – age, education background, employment background, hobbies, family, etc).
Cape Breton-born, grew up on the shores of Sydney Harbour in Westmount. I studied journalism at King's, which is where I met my wife Holly, who's from Thornhill, Ontario. We have two children, a boy (7) and a girl (5). We live in Northside East Bay.
I read a lot and I like to ramble – I see exploring Cape Breton as a lifetime's vocation! In the winter I ski (downhill & cross-country) and in the summer I mountain-bike & hike. I'm also the part-owner of two boats – a small powerboat with my father and a 16' Wayfarer-type sailboat with my father-in-law. Between them you could say I own one whole boat & the usual boat-related headaches (& joys).
We also like to travel, and in recent years have travelled with the kids to Portugal, Italy, France & Greece. We usually pick a region, rent a house, and spend a couple of weeks there.
3. "What are you up to these days?" I.e. what do you do for a living, what are you working on, are you a student, in the workforce, etc?
I'm the host of Information Morning, the daily current affairs show on CBC Radio. We hit the ground running every morning at 5:55 a.m. sharp, with a collection of interviews, documentaries, and commentaries. Our show is the place to be (aside from Dream Big Cape Breton!) if you want to know what's going on in Cape Breton, and what's important to the people who live here. In recent years we've developed a long-term interest in examining the nature (and the future) of leadership in Cape Breton.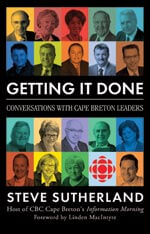 4. Yes! In fact, you wrote a great book called "Getting It Done: Conversations with Cape Breton Leaders." So what inspired you to do these in-depth interviews with Cape Breton leaders?
We had just been through three elections in eight months (municipal, federal, provincial), where we the voting public endured a lot of talk about leadership. But I wasn't entirely sure anyone had defined what leadership is, or what it is we look for in a leader.
Also, Cape Breton is still in a stage of evolution. We've left coal & steel behind, and the future is still unclear. One thing we can be sure of, though, is that it's our people who are going to get us there.
So we thought it would be a useful exercise to identify some of the most prominent & influential leaders to ever come out of Cape Breton, from premiers & CEOs to cabinet ministers, Juno winners, labour leaders, & Olympic medalists, and carry out in-depth interviews with each of them. The idea was to build a composite portrait of the kind of person who knows how to get things done.
Was the process different than you had imagined? Why or why not?
It played out as I hoped it would. Each interview was entertaining & enlightening in its own right. But in addition to that, over the course of the series, there were themes that arose over & over again; characteristics and habits that many of these leaders have in common – the habits of highly effective Cape Bretoners!
What did you personally learn from this project? Do you think that young Cape Bretoners should read it, and why?
There are a few things I learned that have stuck with me, long since the tape has cooled:
People resist change.
If you want to make change, you have to engage people in that change.
You have to trust the people you work with.
You have to push the envelope and challenge yourself.
If something needs to be addressed, big or small, address it. Don't wimp out and leave it for another time. Bite the bullet.
As far as whether young Cape Bretoners should read it: these interviews constitute hard-earned wisdom from people who've been through the storm. There are moments of clarity that will benefit anyone who aspires to "get things done." There's also a sense of history here – from one of the key Ottawa power brokers of an era (MacEachen) to one of our most accomplished athletes (Joseph) to one of the most prominent labour leaders of recent years (Drake) – and knowing where you've come from always helps you to better able to contemplate where it is you're headed.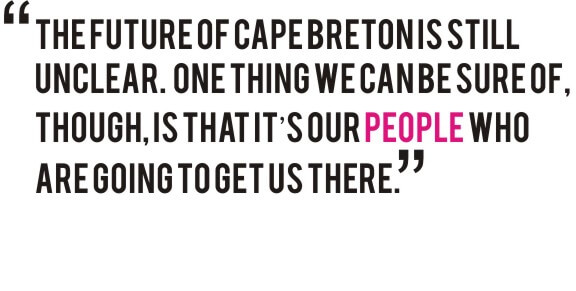 5. What are the things you love about your job, that make you think "Damn, I'm lucky!"?
The constant stimulation and variety. The thrill of performing on live radio. The privilege of starting the day by hitting the ground running and having a sense of what's going on around the whole island. And the fun of doing interviews!
(The early wake-up call can get trying at times, but then there are those moments that shine like pearls – like standing in the darkness on the East Bay sandbar at 4:30 on a February morning and seeing the stars snapping like sapphires overhead, or driving east towards the first rays of a burgundy sunrise in the early days of May.)
6. Do you think the negative narrative about Cape Breton is true (i.e. young people can't get jobs here, etc)? Why or why not?
I think the narrative is partly true. It's true that Cape Breton limits your ambitions in certain fields. We're an area with limited population in one of the smallest provinces in Canada. The economy is limited in its diversity, and the scope of jobs is limited.
On the other hand, these things are true of many places. But Cape Breton has many attributes that these other places don't have. We live in an exclusive place; a place that people the world over read books about, a place that inspires poetry and song; a place whose graces reveal themselves over a lifetime. Cape Breton breeds tough, interesting people who are quick to laugh and quick to share of themselves. You & I, Leah, have also talked about the burgeoning community of smart, engaged people in their 20s and 30s who are in Cape Breton not out of inertia, but out of choice, and who are committed to building a vibrant future (some of whom you've featured on your blog).
If you're someone who can marry your career expectations with the opportunities available here (or, as many intrepid souls do, if you're someone who can create your own opportunities), keeping in mind the concomitant rewards in quality of life – well then, you're someone who has a higher-than-average shot at achieving happiness.
7. Favorite fry truck?
I don't visit the fry trucks very much; I can volunteer, though, that my favourite fish & chips are at the Mainstreet Café in Ingonish Beach, and the Rusty Anchor in Pleasant Bay!
8. If you had a perfect summer's day off and could take your family anywhere in Cape Breton, where would you go?
The highlands!
9. Favorite swimming hole or beach?
Black Brook, West Mabou, and the middle of the Bras d'Or Lakes.
10. Dream big – what do you think of when you hear the word "prosperity" for Cape Breton?
I think "prosperity" comes from "security" – a diversified eclectic economy that allows every family to have a decent quality of life in the place they love.
***
Q+As are a regular feature here on Dream Big Cape Breton. These are interviews done over the Internet, via email or Facebook. I send someone 10 questions, then they write back their responses! It's quicker than an in-person interview, and saves precious time and fuel. The questions vary from person to person but you'll see a lot of similar questions being asked, especially the first three.
If you would be interested in being a Q+A participant, just contact me. I'm interested in everyone's story! You can quickly find all the other interviews on the blog here.