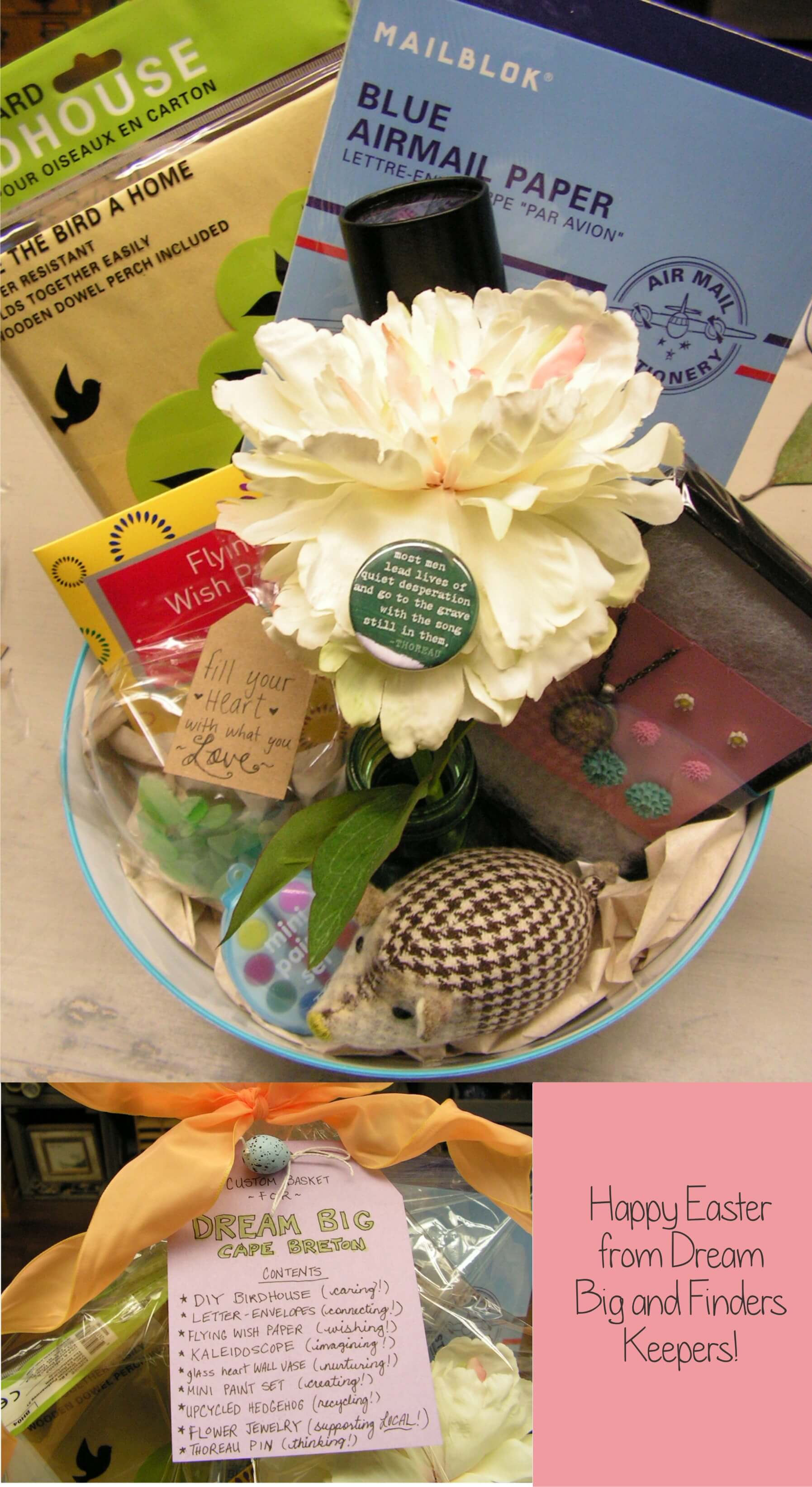 Laura Moore of the FINDERS KEEPERS shop and I both love Easter, and springtime in general. So we teamed up to have a fun contest here on the Dream Big Cape Breton blog!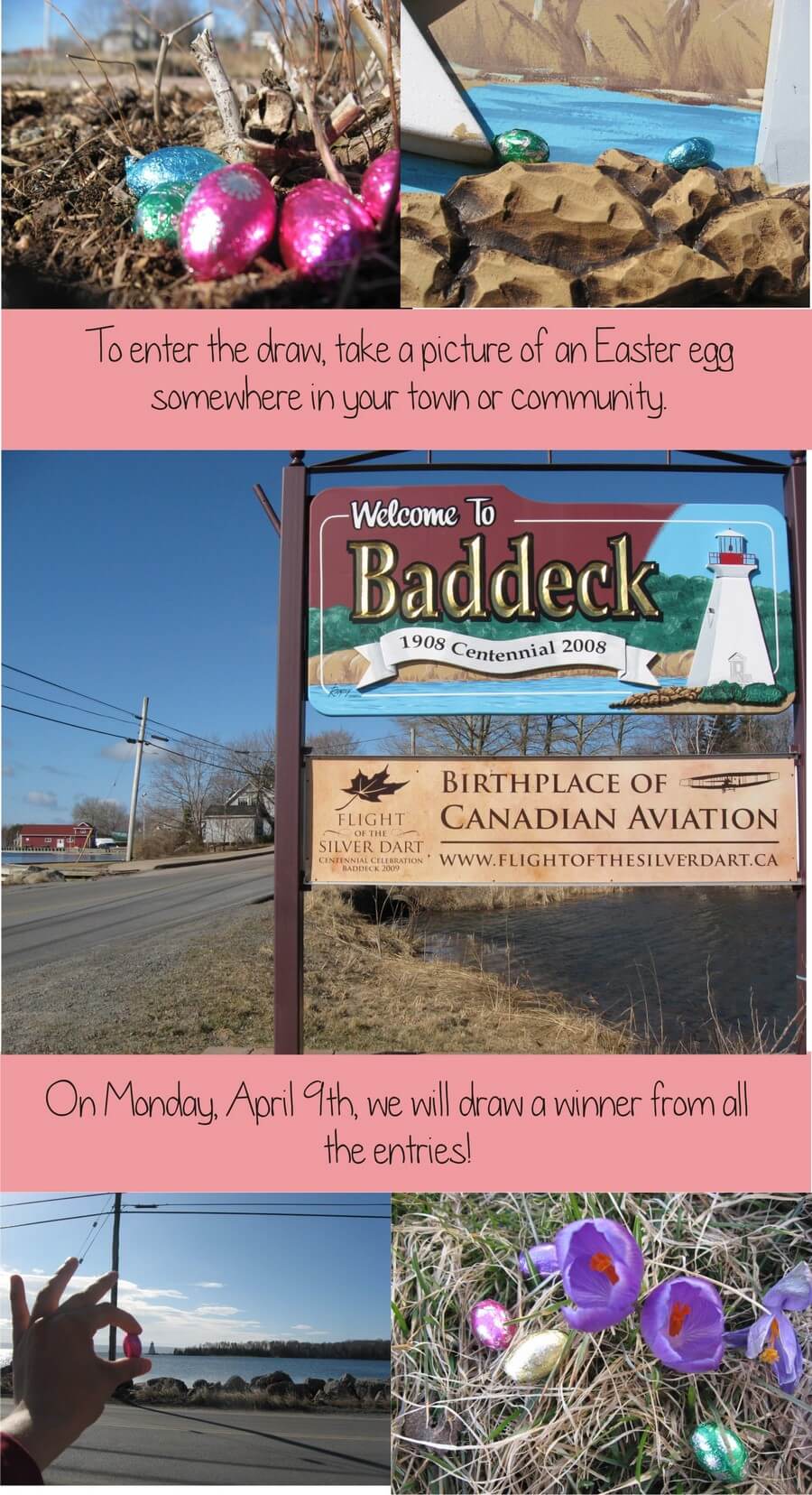 To enter:
snap a picture of an Easter egg (could be one you drew on paper, could be a dyed one, could be a foil-wrapped chocolate one – or any other kind of Easter egg) somewhere outside, in your community. I picked the Baddeck sign as an example but as you can see I also took some shots around the sign and around the town.
Upload the picture either to the wall of the Dream Big Cape Breton Facebook group, or email it to me at leahcnoble@gmail.com . Remember that if it's not immediately obvious where your picture is located, to include the name of your community in your message.
This contest is only open to folks physically on Cape Breton.
The prize is the fantastic, hand-picked basket you see in the top photo, of items from Laura's shop. Laura did an amazing job of putting together a sweet, charming and totally awesome basket of goodies, that fits in with Dream Big's goals and values – caring, connecting, wishing, imagining, nurturing, creating, recycling, supporting local, and thinking. (To name a few!)
Draw date is April 9th, Easter Monday.
Pictures will all be on the blog following the contest! I can't wait to see what you guys come up with.
Now – enter the contest, and have a lovely Easter weekend! I'm off to find some chocolate. (Nom, nom.)